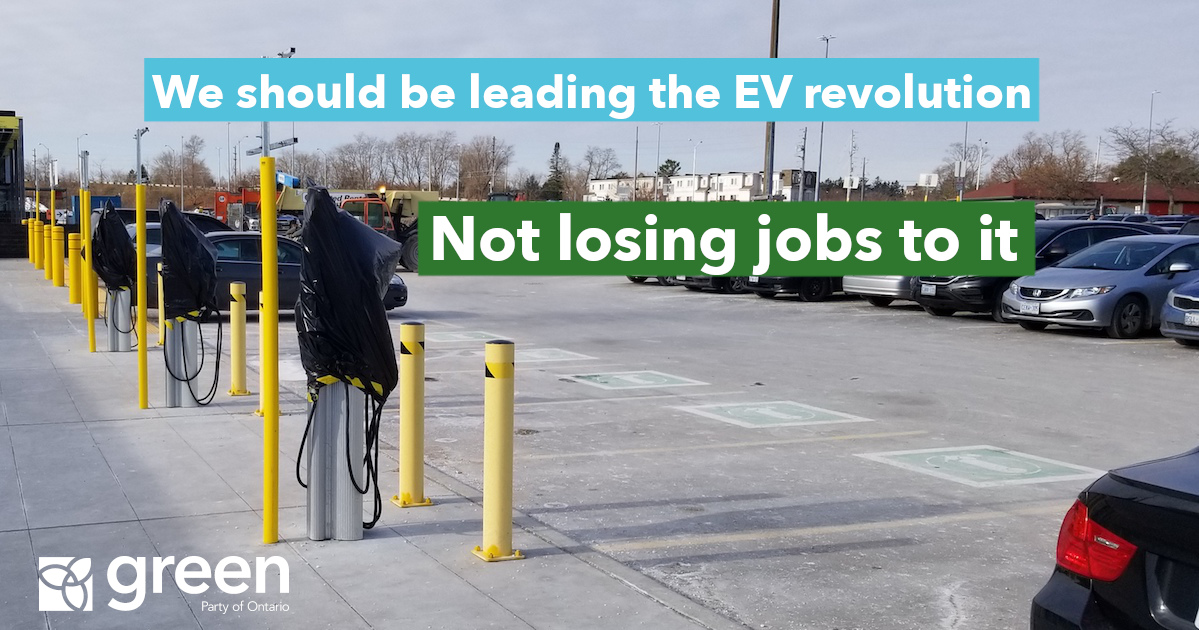 "We should be leading the EV revolution, not losing jobs to it. The world is changing and Ontario needs to plan for it," said Schreiner.
The loss of over 2,600 jobs highlights the drastic consequences of the Premier's failure to have an auto plan for the future. Earlier this month, Chinese automaker BYD also cancelled plans for an electric truck plant in Ontario.
"I'm calling on the Premier to end his war on the clean economy and commit to an auto strategy that will make Ontario a global leader in the EV revolution. Ontario will lose more jobs and investment opportunities if the Premier continues to thumb his nose at the $26 trillion clean economy," said Schreiner.
"The Premier would be incredibly naive to think that his 'open for business' agenda can exclude some of the fastest-growing job and manufacturing sectors in the world," said Schreiner.
The facts are staggering. Global automakers will spend $255 billion on R&D for electric vehicles through 2023. By 2040, it's predicted that 55% of all new vehicles will be electric. Volkswagen alone will spend 34 billion euros by 2022, releasing a new electric vehicle virtually every month starting in 2019.
Experts predict that the internal combustion vehicle will go the way of the horse-and-buggy as jurisdictions like China, India, the United Kingdom and California set phase-out dates for gas-guzzling transportation between 2030 and 2040.
"The future is electric. The Premier can put up all the border signs he wants, but unless he creates a political and economic environment that is friendly to the low-carbon economy, Ontario will be left behind," said Schreiner.
"I remain willing to work across the aisle on a provincial EV strategy that will truly open Ontario for business to the clean economy."