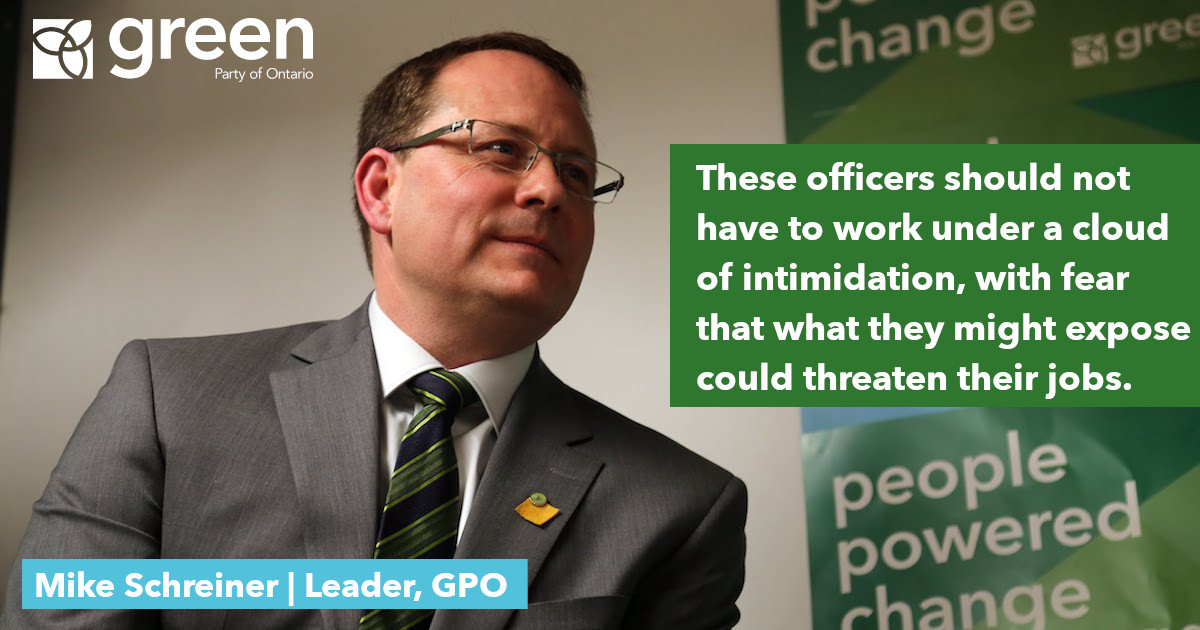 "It is dangerous for any government to remove the checks and balances that hold government accountable and provides oversight for the people.
Fiscal responsibility is being used as a cover to bring in sweeping changes that compromise our democracy. Hidden in Bill 57 is a big power grab from the Ford government that severely undermines accountability and threatens the work of the independent officers of the Legislature.
Bill 57 gives the Conservatives the power to arbitrarily suspend the independent officers who keep the government in check, including the FAO, Auditor General, Ombudsman, Chief Electoral Officer, and Integrity Commissioner. And it removes the ability of eliminated Officers to seek compensation for their loss of income in the courts.
For years in opposition, the PC caucus supported the Auditor General in her criticisms of the Liberal government, but now they're trying to seize control from the very office that exposed the Liberals' financial mismanagement.
It's the height of hypocrisy. And it is dangerous.
Undermining the ability of independent officers to provide oversight and accountability for the people is wrong.
These officers should not have to work under a cloud of intimidation, with fear that what they might expose could threaten their jobs.
As former Environment Commissioner Gord Miller said in a recent opinion piece, these changes turn independent officers into 'sitting ducks.'
I'm calling on the government to reverse these changes in Bill 57 and protect the independence of these officers."