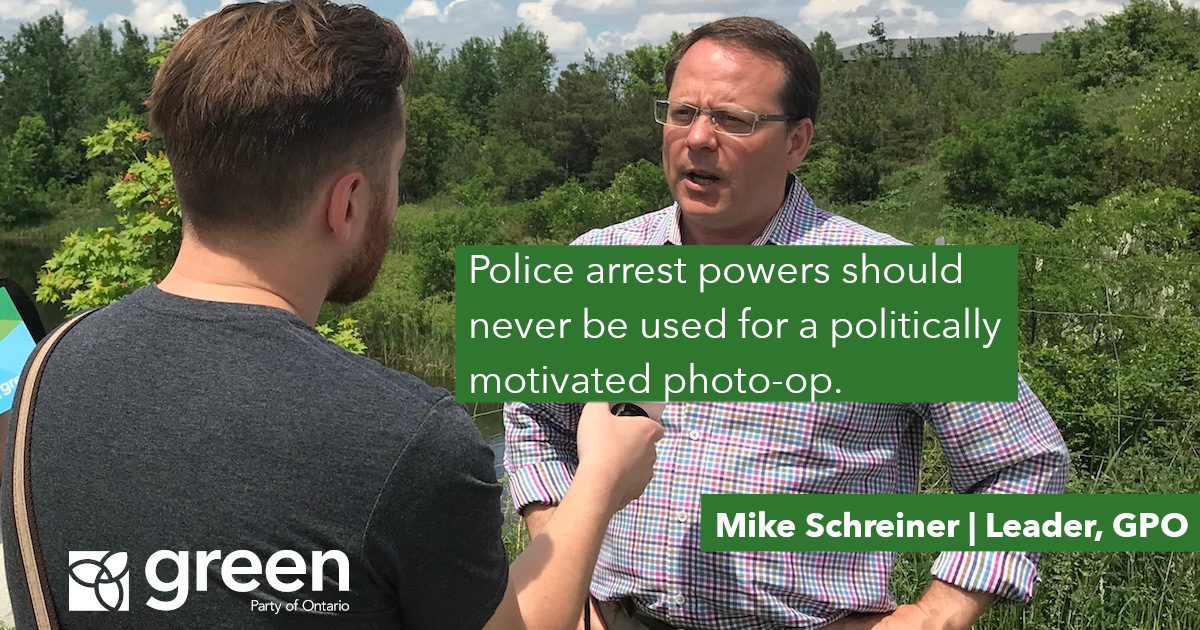 "It's is a disturbing abuse of power for the Premier's chief of staff to interfere in police decisions for political purposes. That is the very definition of a police state.
Police arrest powers should never be used for a politically motivated photo-op. It's outrageous that the Premier's chief of staff would even consider, let alone demand, using police to play political games.
I want to thank the staff who refused his demands, as well as the staff who are acting as whistleblowers, calling out this abuse of power.  
The Premier should demand better from his staff. But the Premier's response to questions about this issue and alleged political interference in OPG personnel decisions by his chief of staff fail to provide people with confidence that he will do the right thing.
I'm calling for an independent investigation into these allegations.
The people of Ontario deserve to have confidence in the integrity of the Premier's office."