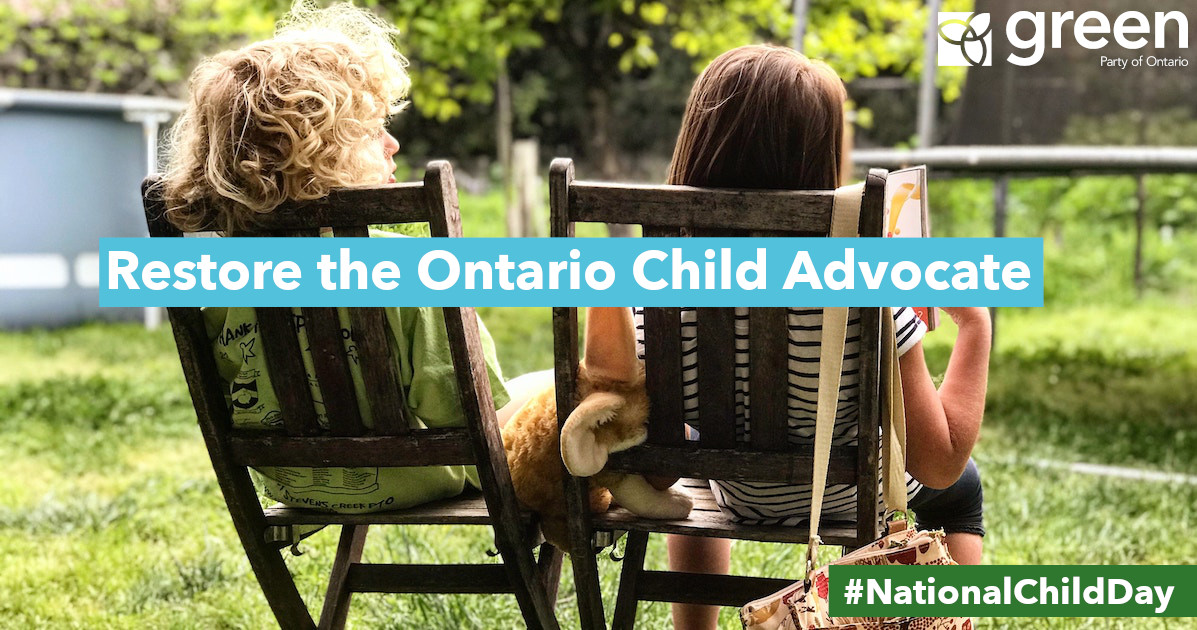 "On National Child Day, I'm calling on the Premier to reverse the reckless decision to cut the independent office of the Ontario Child Advocate.
I am worried about how the Premier's decision will affect children: children in care; children with disabilities; children in the mental health and youth justice systems; and racialized and Indigenous children. I am worried that our most vulnerable are losing a vital advocate who has been instrumental in defending children's rights and shaping real improvements in our child welfare system.
Let's not mince words. Children's lives are being put at risk by this decision. We cannot fold this role into the Ombudsman's office and provide the same level of services and advocacy for vulnerable children. For the government to say this is completely misleading.
The Ombudsman is complaints-driven, whereas the Child Advocate takes a proactive approach to investigate on behalf of children. This specialized advocacy role cannot be absorbed by an Ombudsman with no clear mandate or expertise related to children's rights.
The loss of the Ontario Child Advocate is part of a larger effort to dismantle the checks and balances that hold Premier Ford accountable. The Fall Economic Statement was a power grab to silence the independent watchdogs who would be most critical of Ford's cuts and who would be responsible for monitoring the impacts on the people and places we love."