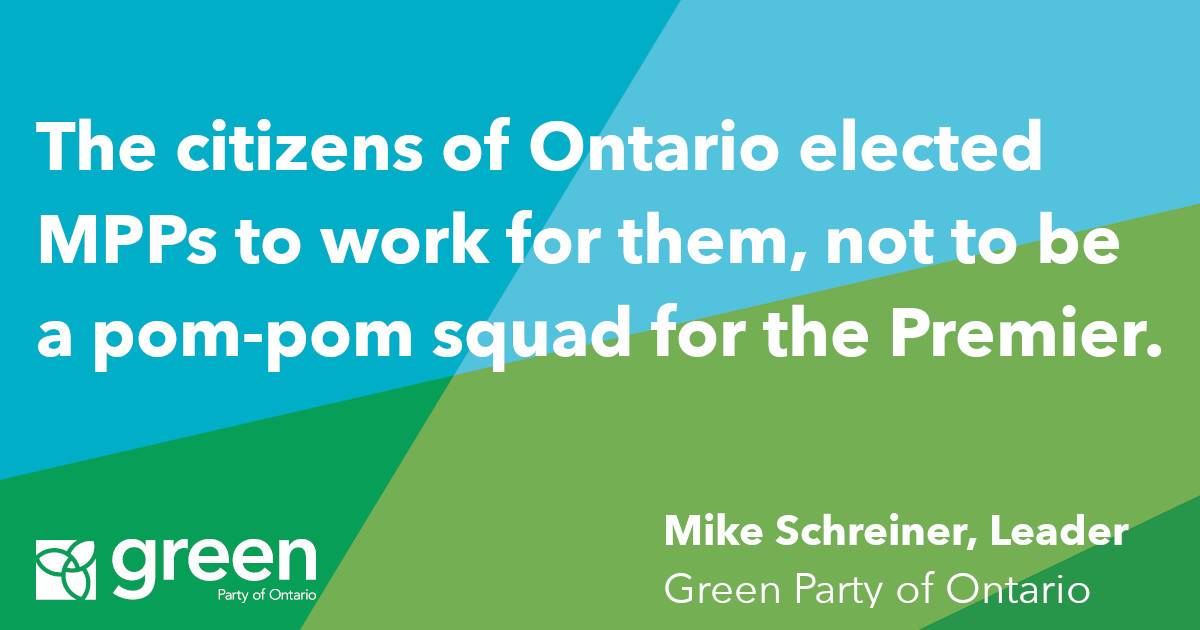 "MPPs owe it to the people of Ontario to improve the decorum in the House. It has deteriorated to new lows in the 42nd Parliament.
The citizens of Ontario elected MPPs to work for them, not to be a pom-pom squad for the Premier.
Today there were over a dozen standing ovations, and they commenced just minutes after the Speaker issued his unequivocal warning about parliamentary behaviour. Were members of the government listening?
Disrespecting the House shows a lack of respect for the people of this province. This behaviour disrespects our democracy. It makes people cynical about politics. And it needs to stop.
Worse yet, the government and the official opposition continue to hurl insults at each when MPPs should be asking questions and debating the issues that matter to people.
As MPPs, we can do better. We should do better.
I'm calling on the Premier to set the tone, to lead by example, to stop his own heckling, to respect the Speaker and other Parliamentarians, and finally to tell the pom-pom squad to sit down."