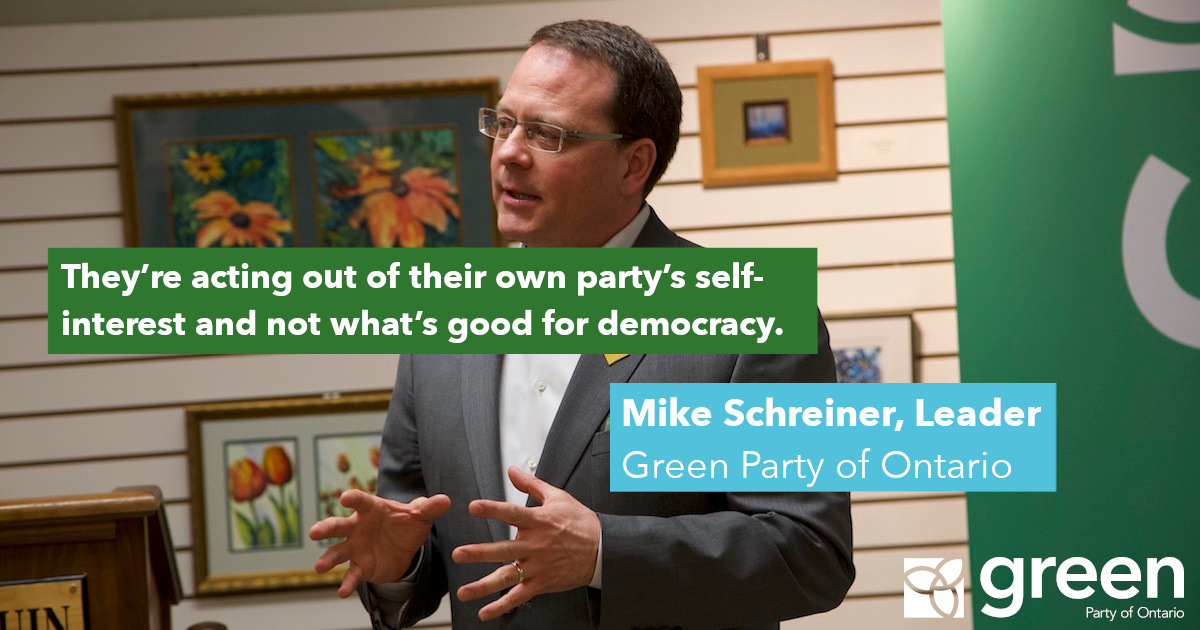 "This is another example of the PC government choosing politics over the people of Ontario.
They're acting out of their own party's self-interest and not what's good for democracy or the people.
Making it harder for parties to achieve official party status is a slap in the face of the millions of people who voted for a party without official status. It diminishes our democracy. It shows a lack of respect for the diversity and complexity of modern society, where more voices, not fewer are needed at Queen's Park.
Changing with the rules of the game midstream, like they did with Toronto, or after the election, like they're doing now, is a slap in the face to democracy.
The Premier's team are acting like sore winners. Why can't they accept that they won?
Instead, they're pursuing a political agenda that is damaging to our democracy. Eight seats to qualify for official party status is a reasonable rule that existed before the election, and the Premier should accept that."