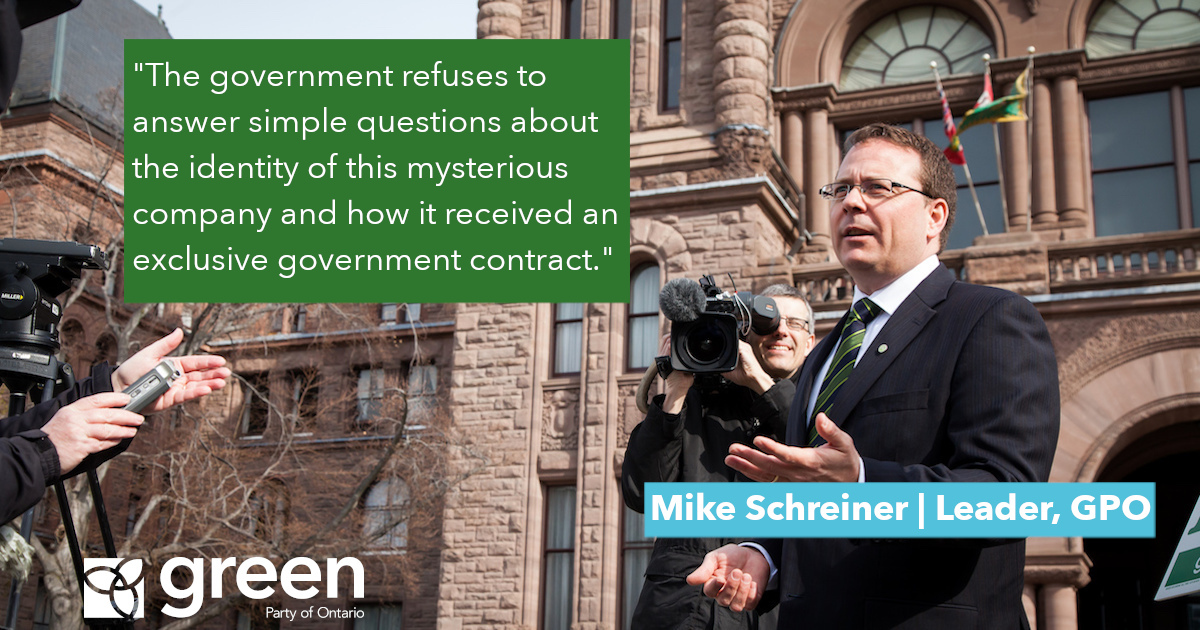 "The Premier is breaking his campaign promise to be transparent by concealing basic information about the company contracted to operate cannabis storage and distribution in Ontario.
There is no reason to be acting with such secrecy. Yet, the government refuses to answer simple questions about the identity of this mysterious company and how it received an exclusive government contract. There are no records of a public tender process and this lack of transparency raises serious questions about the transparency of this government.
The Premier should not be covering up for a secret company responsible for a massive backlog in the delivery of cannabis. People deserve answers about who this company is, how they were awarded the contract, and why they were unprepared to meet the demand for legal cannabis.
The more this government withholds information, the more it opens the door to speculation of a backroom deal gone wrong. I'm calling on the Premier to be honest with the people of Ontario about the identity of this company and the contract signed with the government."