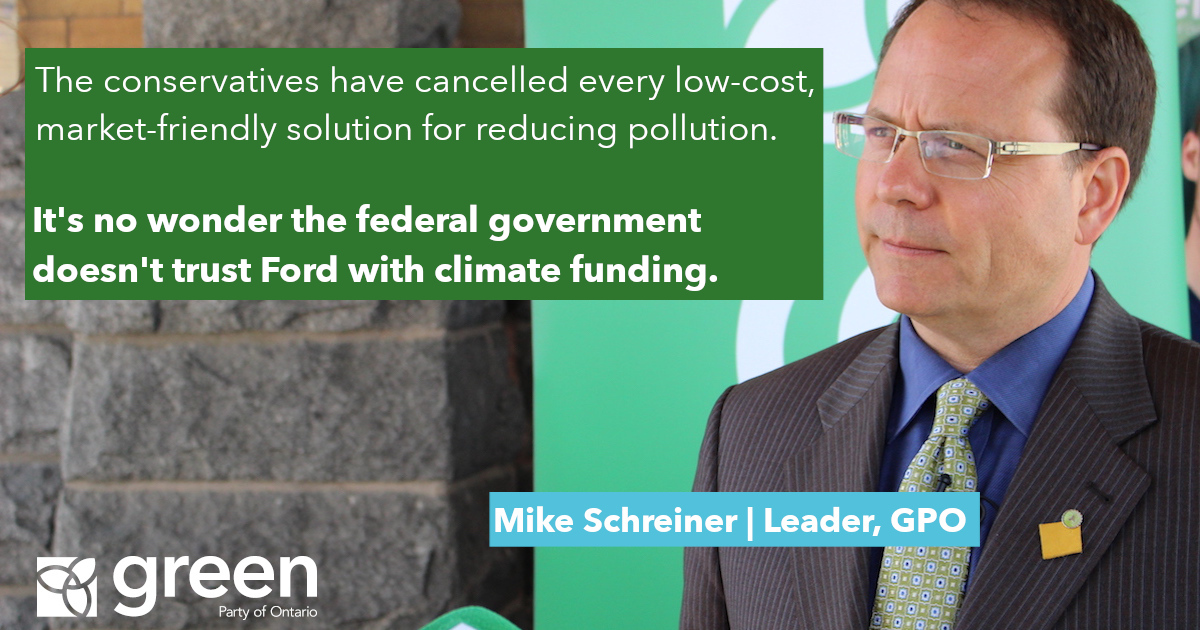 "The Premier's anti-climate agenda is a failure of leadership. His showdown with the federal government is a waste of time, money and energy that should be spent fighting the urgent crisis we face.
We will all pay the cost of the Premier's politically motivated fight with the federal government. Instead of putting forward a credible climate plan that generates jobs and investment in the clean economy, the Premier is AWOL on climate action.
I'm pleased Minister McKenna is stepping into the massive leadership void left by the Premier to provide direct support to schools, hospitals, and businesses who want to save money by saving energy. I'm deeply disappointed the relationship between Ottawa and Queen's Park has devolved to this point.
In just a few months, the Conservatives have cancelled every low-cost, market-friendly solution for reducing pollution. To make matters worse, they won't even tell us how the remaining cap-and-trade revenue will be spent. It's outrageous that their public consultation explicitly prohibits any discussion of pollution pricing.
It's no wonder the federal government doesn't trust Ford with climate funding.
I am calling on Premier Ford to drop his ideological opposition to climate action and start working constructively with Ottawa to put people and planet first."