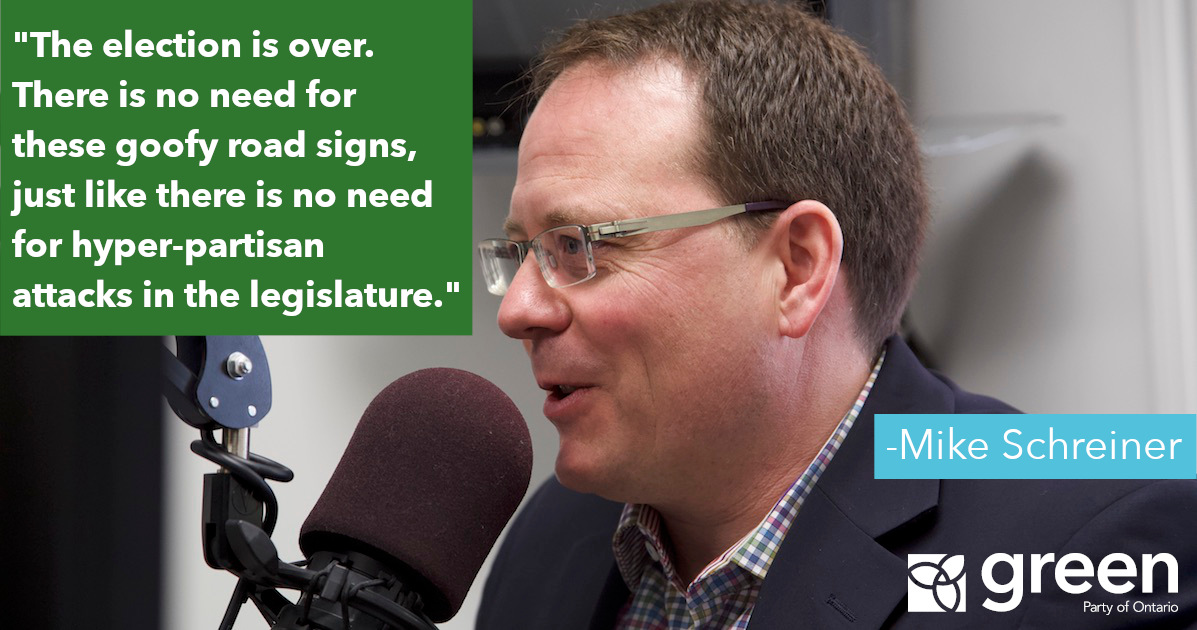 "Rather than governing, Doug Ford is printing his campaign slogans on border signs at taxpayer expense. It's silly and it brings US style politics to Ontario. This is not healthy for our democracy and will do nothing for our economy.  
It's time to govern. The election is over – there is no need for these goofy road signs, just like there is no need for the hyper-partisan attacks in the legislature.
Actions speak louder than words. Ripping up contracts and making pollution free tells the clean economy that Ontario is closed for business. Cancelling the minimum wage and eliminating paid sick days will make life less affordable for people.
The Premier is kicking off a race to the bottom that will increase GHG pollution and make life unaffordable for people and their families.
And despite his inflammatory spin, there is absolutely no evidence to show that wage increases or pollution pricing were harming the Ontario economy. The Premier and his ministers need to be held accountable for their misleading statements."