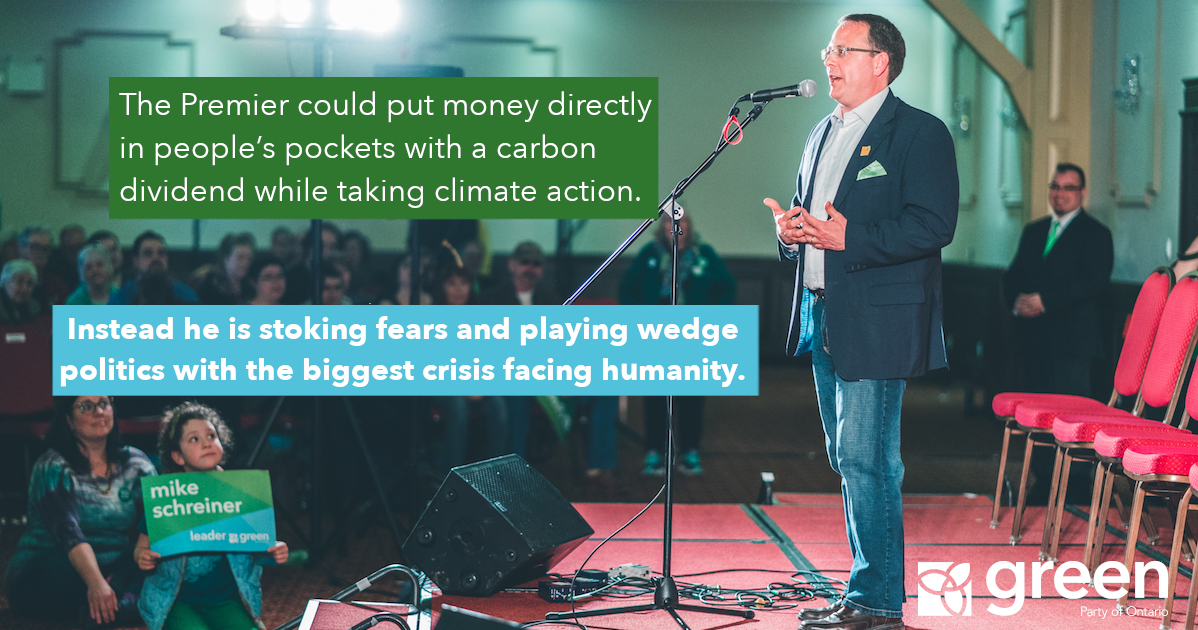 Schreiner's amendments were aimed at adding meaningful requirements to legislation that otherwise unravels Ontario's only climate change law.
"It's a shame that Conservative members of the committee are determined to give big polluters a free pass at a time when urgent climate action is needed," said Schreiner.
"I'm disappointed the government is ignoring the urgent call to action from the IPCC and the many testimonies from Ontario businesses, organizations and experts calling for a price on pollution and support for the $26 trillion global clean economy."
One of Schreiner's amendments would have inserted a carbon fee and dividend mechanism into Bill 4, keeping a price on pollution while returning all of the revenues to households. The right-leaning think tank Canadians for Clean Prosperity estimates such an approach would save the lowest income households in Ontario nearly $300 by 2020.  
"The Premier could put money directly in people's pockets with a carbon dividend while taking climate action. Instead he is stoking fears and playing wedge politics with the biggest crisis facing humanity. So it means the Prime Minister will decide how carbon revenues are distributed," said Schreiner.
Schreiner also tabled an amendment for Ontario to set emissions targets consistent with Canada's obligations under the Paris Agreement, but this amendment was also voted down.
"A climate plan is only credible if it contains binding, science-based targets. But it's clear this government wants the freedom to design a weak plan that abdicates responsibility and puts us on the wrong side of history. I do appreciate the support of the NDP, who voted in favour of my amendments," said Schreiner.