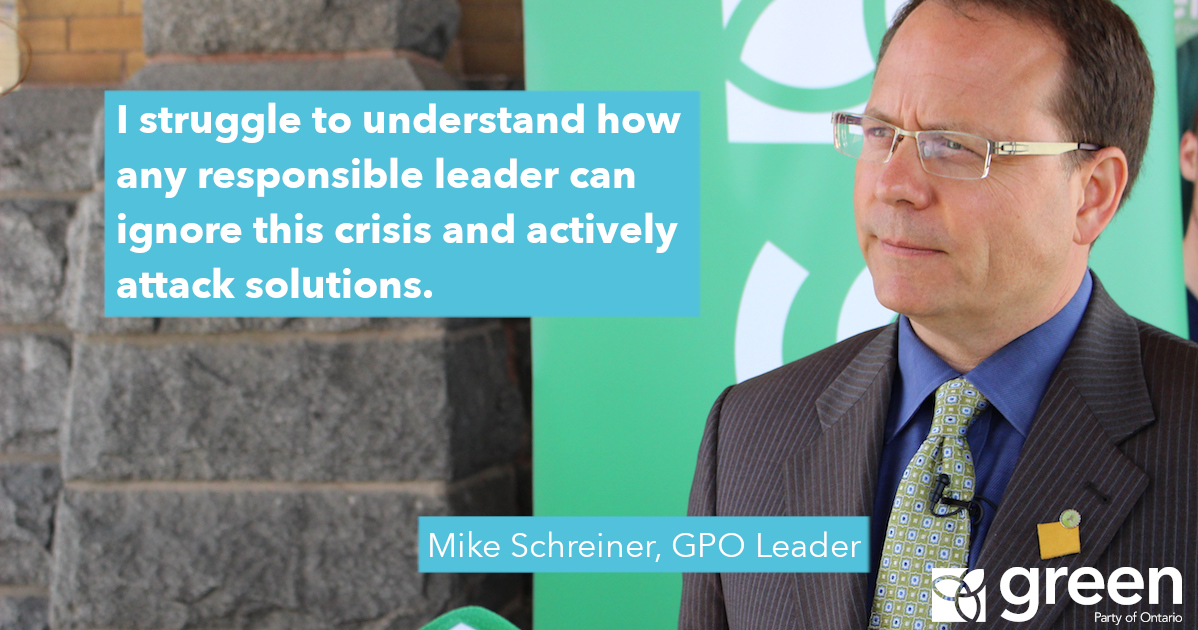 "While the Premier was out west, misleading the public about pollution pricing, the world's top climate scientists were issuing their most dire warning to date.
The Premier's irresponsible attack on climate action has real world consequences. Playing politics with climate action is irresponsible leadership at its worst.
The report is unequivocal. We have twelve years to drastically reduce emissions and avoid crossing the catastrophic 1.5C tipping point. I struggle to understand how any responsible leader can ignore this crisis and actively attack solutions.
Past governments have heard these calls to action and stood still, barely moving the dial. But now we have a Premier who actually wants to make it easier to pollute. This is shocking and shameful. The Environmental Commissioner called Bill 4 "a license to do little or nothing in the face of our largest threat."
I will not stop fighting for solutions because I refuse to accept a future of extreme floods, droughts and storms for my two daughters. And I don't believe the Premier wants this future either, so I urge him to stop playing politics with the climate crisis. We can put a price on pollution and literally put money in people's pockets with carbon dividend cheques.
As leader of the Green Party of Ontario and MPP for Guelph, I remain ready to work with this government on ways we can reduce emissions and create jobs and prosperity in the $26 trillion dollar clean economy."