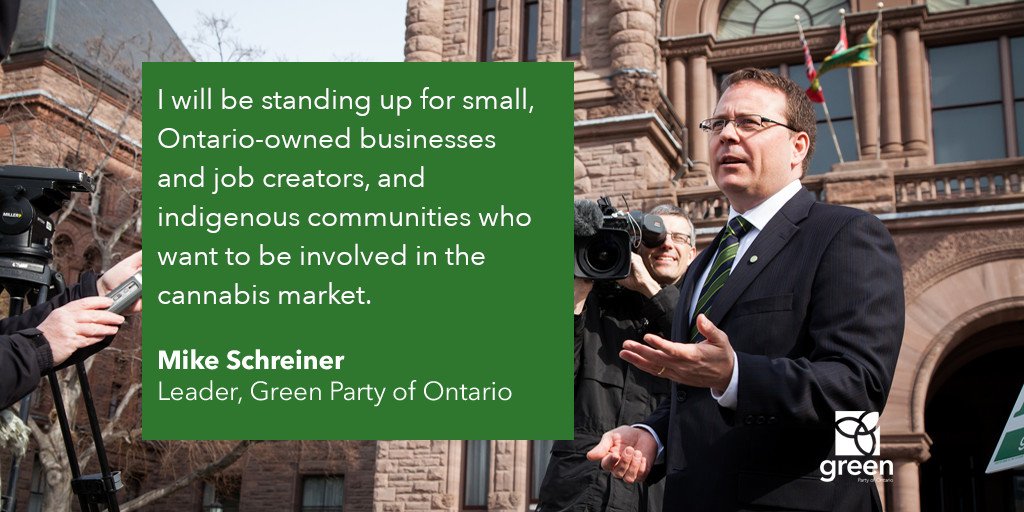 "The Green Party supports a licensed and regulated private market for cannabis sales as the best way to eliminate the unsafe, illegal underground market. We remain optimistic that the PC government is reversing plans for a government monopoly of cannabis sales.
Licensing and regulating private retailers to sell cannabis is the best way to eliminate the underground market and make legalization an economic development tool in our communities.
But I want to be clear that the cannabis market should not be a windfall for large corporate players with inside access to the Premier's office. I will be standing up for small, Ontario-owned businesses and job creators. I will also be standing up for indigenous communities to be involved in the cannabis market.
I believe in local economic development that benefits communities. And the cannabis legislation must be designed to benefit communities — with a focus on public safety, mental health and addiction services and local economic benefits.
Youth safety must also be our top priority, and I am glad the province will be establishing buffer zones between cannabis shops and schools."