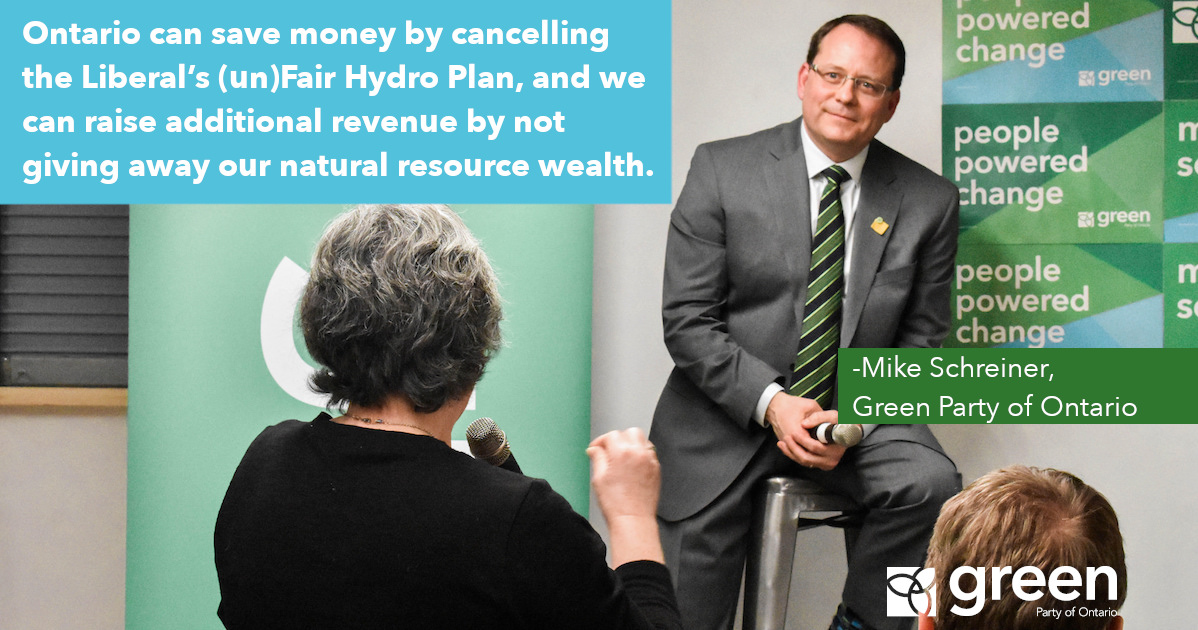 "The PC government needs to start looking forward instead of backwards. The campaign is over. It's time to start governing. And to be honest about their financial plan for Ontario.
I am worried that the government is going to use the information from the line by line review to justify massive cuts to public services that people need. I remind Premier Ford that we cannot cut our way to prosperity.
Ontario needs the balanced approach that the Green Party presented in the last election. We need to find ways to raise revenue and to save money. For example, Ontario can save money by cancelling the Liberal's (un)Fair Hydro Plan, and we can raise additional revenue by not giving away our natural resource wealth.
I call on the government to take a balanced and responsible approach to getting the province's finances in order. Cutting front-line funding for hospitals, transit, schools and social services is not the right road forward. Balancing the budget on the backs of the most vulnerable is not good for our communities and quality of life.
We need to look for new revenue sources, and we need to make sure government money is spent wisely and effectively."