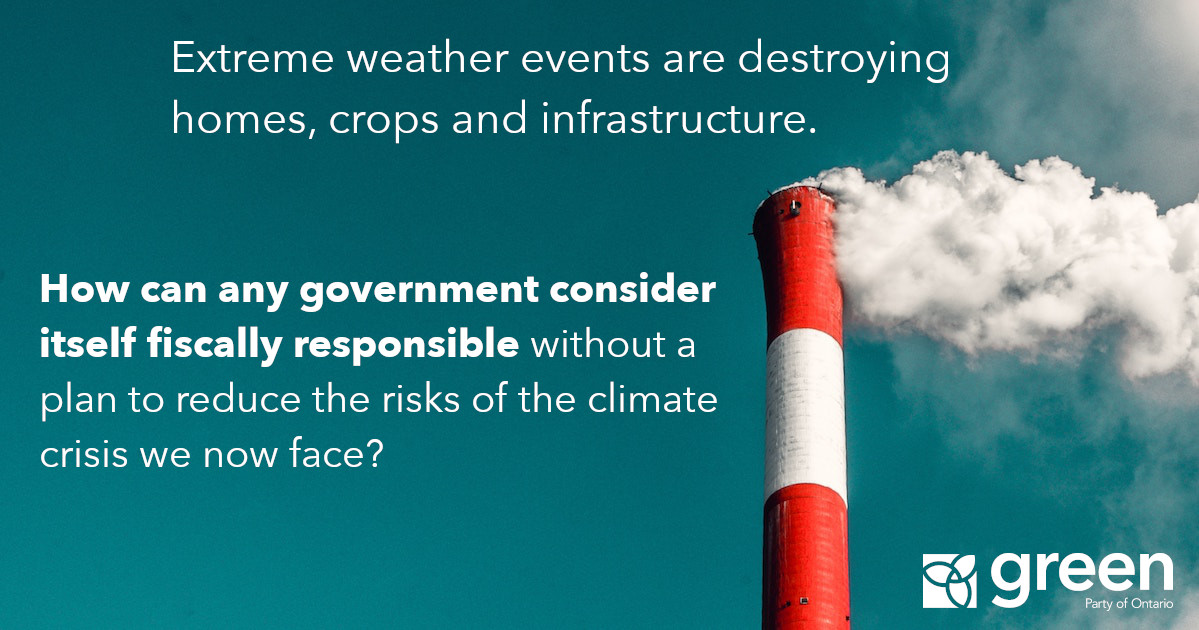 "Climate change is costing Ontario billions and the costs will only go up if this government continues to take us backwards.
The PC government has spent its time in office dismantling Ontario's climate plan instead of offering an alternative plan. The government's inaction hurts Ontario's economy, environment and health.
How can any government consider itself fiscally responsible without a plan to reduce the risks and costs of the climate crisis we now face? Extreme weather events are destroying infrastructure, crops and homes. Climate change is negatively affecting our health, economy and environment.
But all this government has done so far is to destroy the only plan we have.
Conservative policy makers have produced a report showing how a carbon fee and dividend plan will reduce pollution and put money in people's pockets. And yet this report is being ignored by the PC government while it continues to mislead the public about pollution pricing. This is irresponsible and short-sighted.
The PC government is hurting our economy by saying no to the $26 trillion clean economy. They are hurting our health by failing to act. They are threatening our communities by not investing in ways to reduce pollution and adapt to climate change. And they are hurting our environment by having no plan to reduce pollution.
The people of Ontario deserve better."