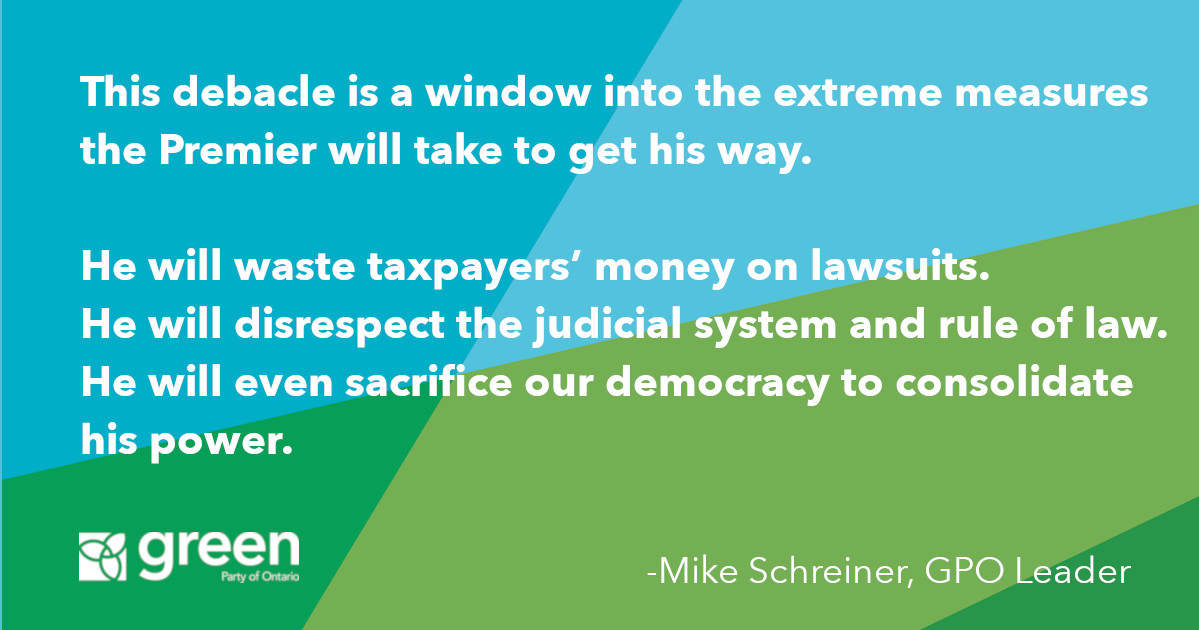 "There is a question of legitimacy hanging over the Toronto election even with the Court of Appeal decision on Bill 5. The chaos created by the Premier will likely lead to additional litigation.
Even though Bill 5 might potentially be legal, it is not right. The Premier made a choice to manufacture a crisis rather than respecting the people of Toronto by following a proper consultation process to determine the proper size of Council.
Instead he chose to push through this legislation without going to committee, without consulting people, while threatening to suspend the fundamental charter rights of Ontarians.
This debacle is a window into the extreme measures the Premier will take to get his way. He will waste taxpayers' money on lawsuits. He will disrespect the judicial system and the rule of law. And he will even sacrifice our democracy in order to consolidate his power.
The Premier says government should have less power. But his actions say the opposite. Premier Ford will use any means to increase the power of government to pursue his personal political agenda."