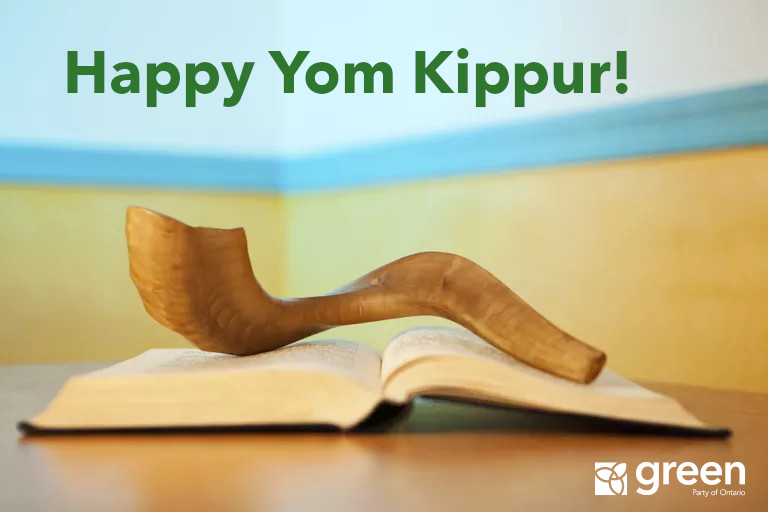 Today at sundown marks the beginning of Yom Kippur. Marked by fasting and repentance, the Day of Atonement also offers an opportunity to look forward with hope to the year ahead. Yom Kippur reminds those of all faiths of the importance of self-reflection and renewal.
The Green Party of Ontario offers best wishes to the Jewish community on this sacred day.
G'mar Chatimah Tovah.