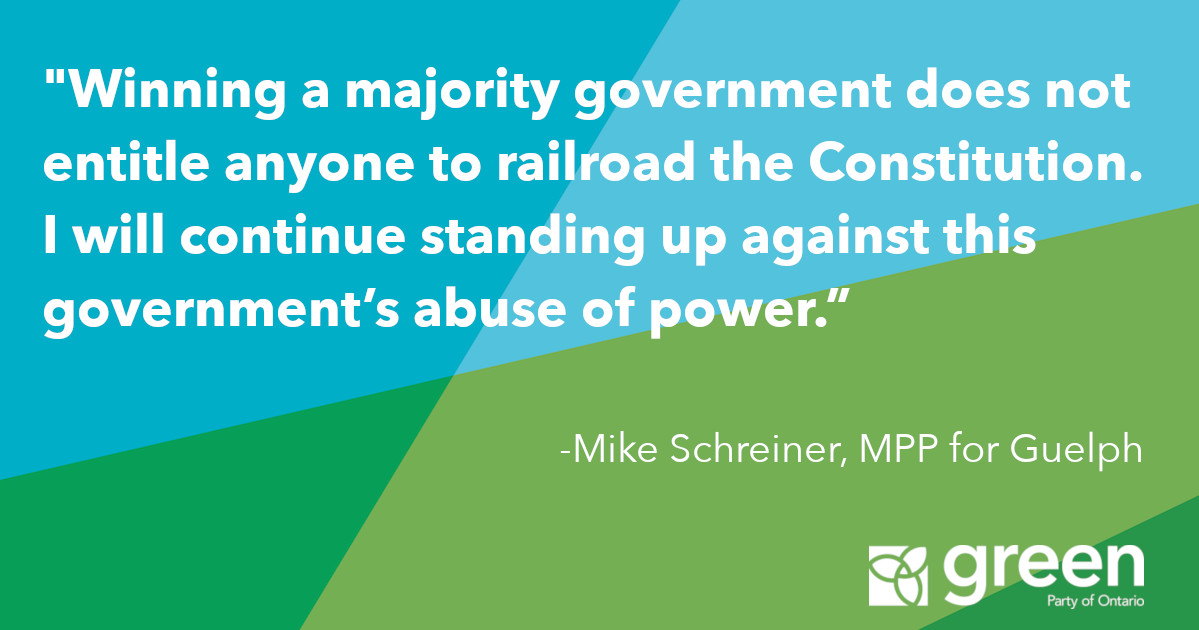 "I will continue to fight for the Charter Rights of my constituents and people across Ontario. I respect the citizens who attended Queen's Park today to stand up for our Charter Rights and our democracy.
I'm pleased that the three opposition parties at Queen's Park all voted against first reading of Bill 31, which should be called the Municipal Interference and Anti-democracy Act. I am opposed to the Premier using the Notwithstanding Clause to override our Charter Rights in order to push his personal political vendetta against Toronto.
I respect the protest actions that lead to the removal of many members of the NDP caucus from the House. The Premier detonated a constitutional bomb, playing politics with people's charter rights. Such extraordinary actions will lead to extraordinary responses.
Winning a majority government does not entitle anyone to railroad the Constitution. No one is above the law.
I will continue standing up against this government's abuse of power."