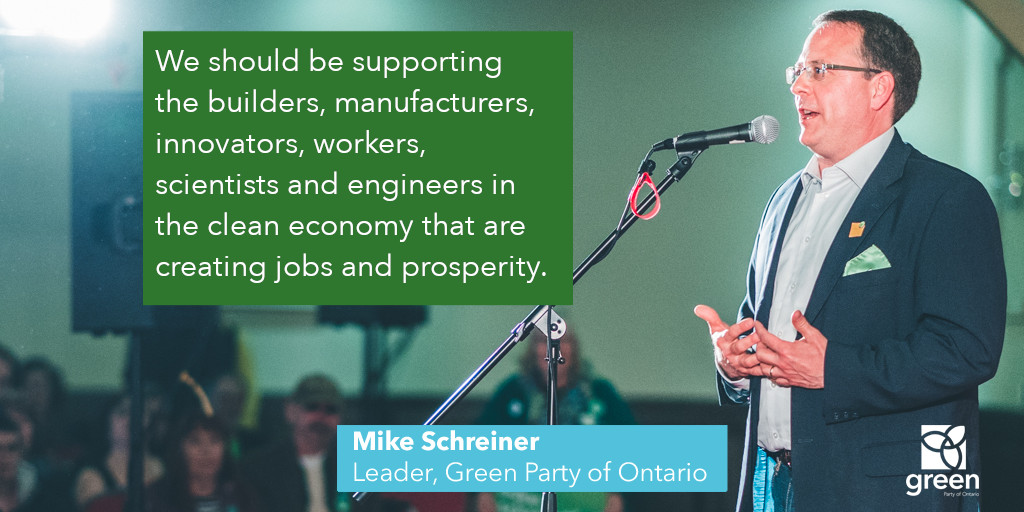 "The biggest one month job loss since the last recession raises serious concerns for Ontario. This should be a wake up call for the new Premier that his anti-business actions over the summer have real world consequences.
The Premier spent the summer ripping up contracts and telling clean economy companies that Ontario was closed for business. Last week an expert report commissioned by two dozen government and business leaders valued the clean economy at $26 trillion by 2030 and singled out Ontario for going in the wrong direction on climate change.
It's time for Ontario to leap into the clean economy, which is the future of job growth and prosperity in Canada and the world.
Putting a sign on the US border is not going to create jobs. Neither is buck-a-beer or ripping up contracts. The only jobs the Premier seems interested in creating are those for lawyers given the number of lawsuits involving his government.  
Instead, Premier Ford should be supporting the builders, manufacturers, innovators, workers, scientists and engineers in the clean economy that are creating jobs and prosperity."