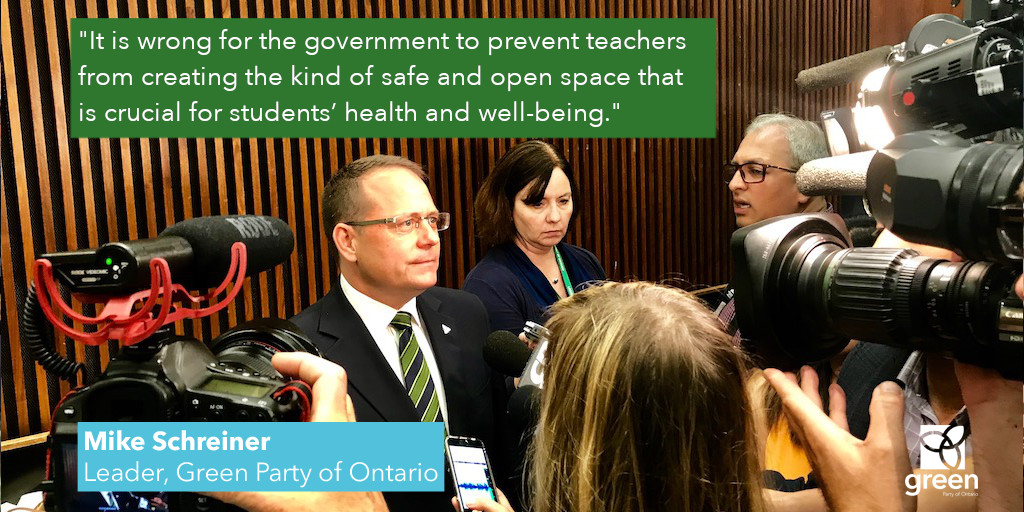 "It's back to school today, but sadly it's back to 1998 when it comes to what students will be taught in health class. The Green Party of Ontario believes the government should put student health and safety before ideology.
That is why we support the measures being taken by Ontario's education professionals today to stop the Ford government's ideological actions.
By cobbling together information from different curriculums, the government has created mass confusion for teachers, preventing them from fulfilling their professional and ethical obligations to create a safe learning environment. And it means students won't be getting the information they need on consent, online safety, and gender and sexual identity in our modern world.
The Premier's snitch line is a ridiculous waste of money that could be better spent in classrooms. It pits students and parents against teachers and undermines existing reporting structures.
The Premier is forcing teachers to choose between their job security and the safety of children. It is wrong for the government to prevent teachers from creating the kind of safe and open space that is crucial for students' health and well-being."