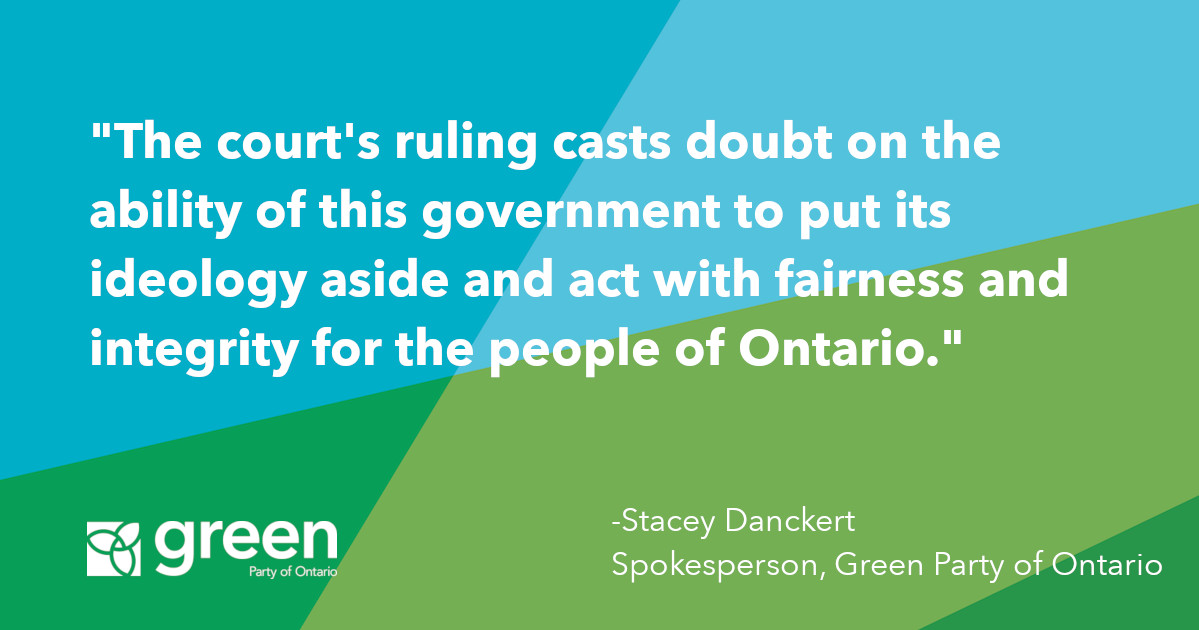 Bumper sticker slogans might work during a campaign, but they cannot substitute for legitimate policy.
"The court's ruling casts doubt on the ability of this government to put its ideology aside and act with fairness and integrity for the people of Ontario," said the Green Party of Ontario spokesperson, Stacey Danckert.
"The wind-down plan for EV rebates unfairly targeted people who used the program to purchase Teslas. It seemed mean-spirited and unnecessary at the time, and now the courts have agreed," said Danckert.
In its first weeks in power, the PC government ripped up energy contracts and cancelled climate action with a swath of anti-business legislation. The Ontario Chamber of Commerce, Business Council of Canada and many on Bay Street all warned of the chilling effect these moves would have on investor confidence.
"Since taking office, the government has been closing Ontario off from the $7 trillion cleantech economy. The court's ruling might bolster the efforts of other groups unfairly targeted by Ford's anti-business and anti-environment actions," said Danckert.
The people of Ontario are footing the legal costs of defending Ford's back-of-the-napkin ideas. The chaos created this summer has led to lawsuits from parents, the City of Toronto, the cleantech sector, and most recently people who lost their guaranteed basic income.  
"This government has only been in power for two months, and yet it's already difficult to keep track of all of the different groups suing it for unlawful behaviour" said Danckert.