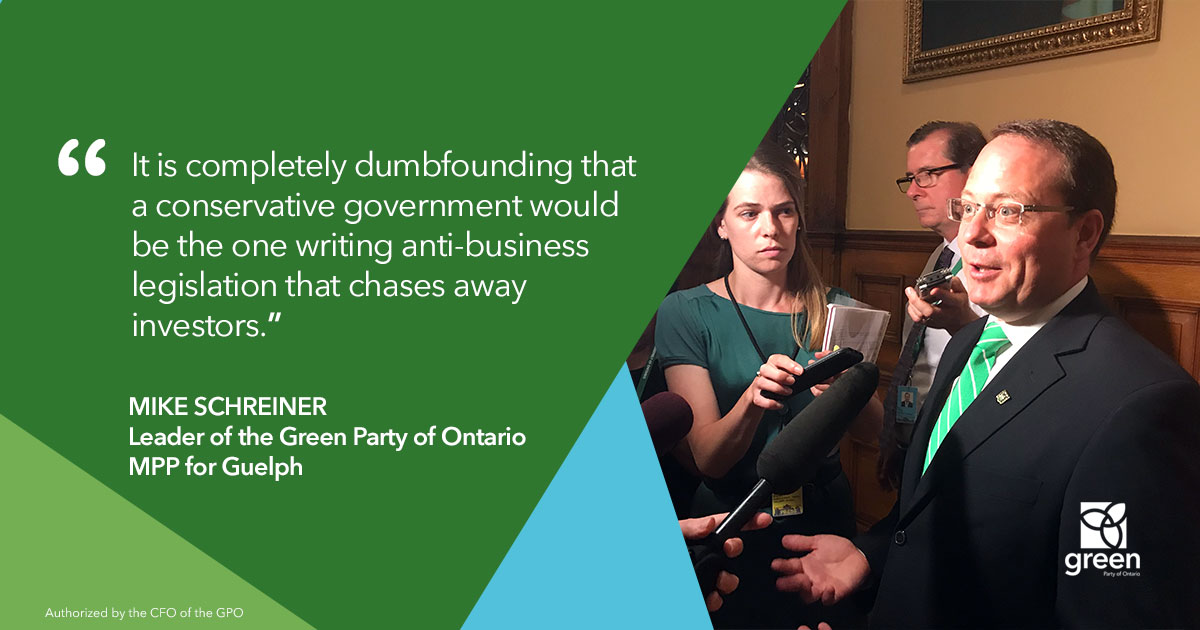 "This is a destructive bill – ideologically driven and lacking in common sense and forward-thinking. With such strong concerns raised by businesses and organizations like the Ontario chamber of Commerce, this Bill should go to committee for proper public consultation,'" said Green Party Leader, Mike Schreiner.
Premier Ford has been railing about the need for additional consultation on a new sexual health curriculum. But he is determined to ram through a bill that has been panned by the business community and could do serious damage to our economy.
"Businesses are feeling blindsided and worried about the precedent that this bill sets. It's clear this bill is deeply flawed and should go to committee for consultation with Ontarians," said Schreiner.
Bill 2 tells businesses that the government is prepared to not only tear up agreements signed in good faith, but prevent companies from seeking compensation in courts. If passed, it would put a chill on investment, particularly from the $7 trillion clean economy.
"For a party that campaigned on opening Ontario for business, it is ironic that its first piece of legislation does exactly the opposite," said Schreiner. "The Ontario Chamber of Commerce has recently indicated that 'the government unilaterally cancelling contracts is harmful to business investment in Ontario.'"
"It is completely dumbfounding that a conservative government would be the one writing anti-business legislation that chases away investors," added Schreiner.