Schreiner will be a champion for Guelph on affordable housing
News
June 1, 2018
Share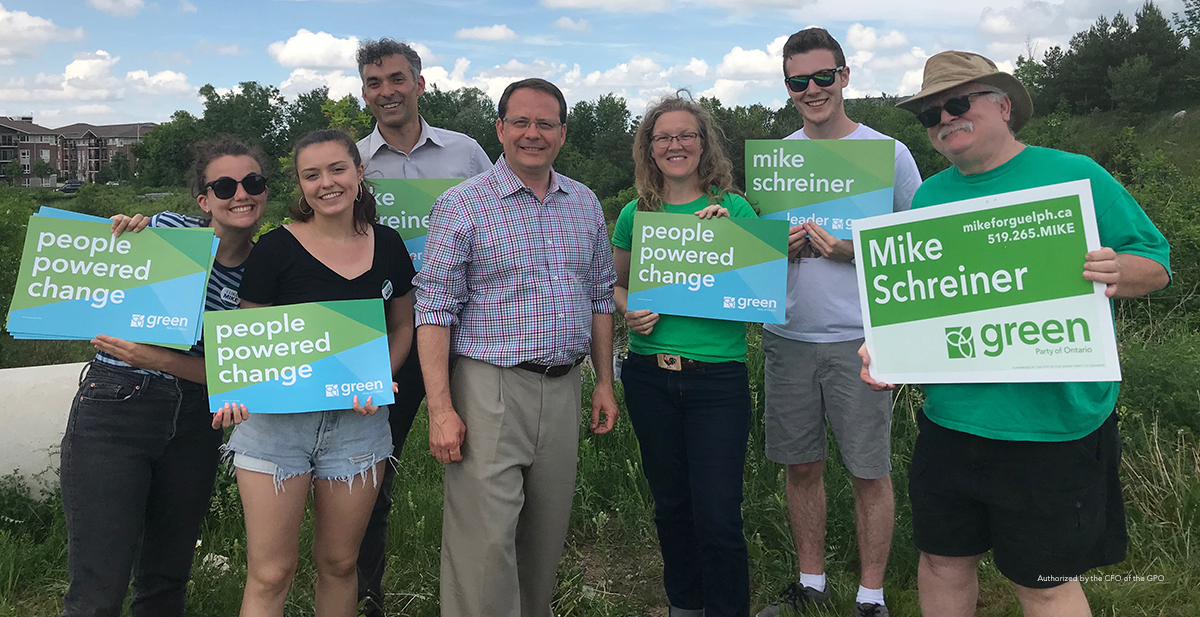 GUELPH, ON — Everyone deserves an affordable place to call home, and today the Green Party of Ontario announced its four-point plan for unlocking affordable housing to put seniors, families and first-time buyers, as well as our precious green space first.
"The housing situation is getting out of hand for people in southwestern Ontario, who are being locked out of the market. Here in Guelph, we are seeing rising housing prices, a shortage of small housing units and a vacancy rate of just 0.6%," said Green Party Leader, Mike Schreiner.
The Green Party leader would require one in five new housing units to be below market rate. He made the announcement at the edge of one of Guelph's last greenfield spaces, currently being planned.
"I will fight for Guelph and I will fight at Queen's Park so that any new developments like this – whether it's rental or subdivision – have a minimum of 20% affordable homes," said Schreiner.
He will also work with municipalities to remove barriers that stand in the way of making better use of our built environment with creative solutions that don't worsen urban sprawl.
"I talk to so many young people who want access to tiny homes, laneway houses, secondary suites – affordable options so we don't always have to build out or up. We can solve the housing crisis and protect the Greenbelt, unlike what the Conservatives have said," said Schreiner.
Greens would extend the non-resident Housing Speculation Tax to include domestic buyers who simply purchase a home to leave it vacant, and would invest an additional $200 million over the Liberals' budget towards supportive housing, social housing, co-op housing and shelters.
"Homes are for people, not speculators. That's why we're acting and that's why I'll be a champion for Guelph to ensure everyone has an affordable place to call home," said Schreiner.