Greens would get people moving with immediate transit options in southwestern Ontario
News
May 23, 2018
Share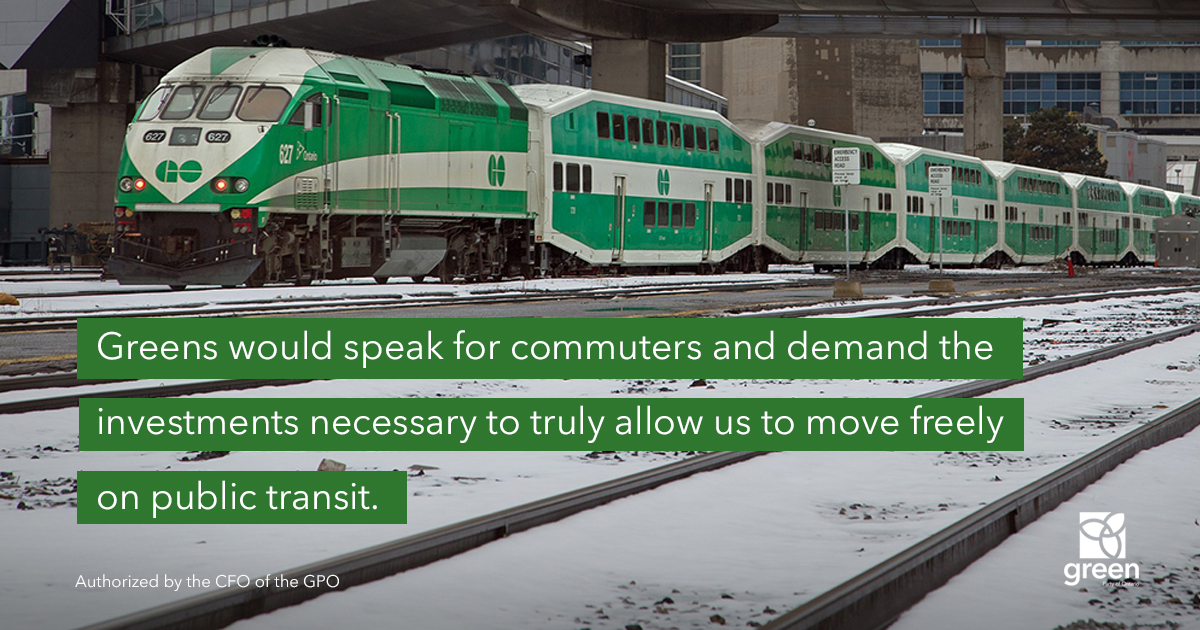 GUELPH, ON — Today in his home riding of Guelph, Mike Schreiner announced the Green Party of Ontario's commitment to improving public transportation in southwestern Ontario to better connect people to the Greater Toronto and Hamilton Area.
"Gridlock in the GTA is paralyzing – hurting our economy with lost productivity and taking us away from families and communities. In Guelph and in the wider region, people want to use sustainable public transit, but we must have efficient and reliable service that is a viable alternative to driving a car," said Leader, Mike Schreiner.
Schreiner wants to see all day, two-­way GO service to Guelph and Kitchener as quickly as possible, but stopping there is not enough.
"There is no reason why we cannot have decent services right now with express bus service between cities like Hamilton, Cambridge and Kitchener-Waterloo. These services – shockingly – don't exist. It's a matter of political will," said Schreiner.
"Greens would speak for commuters and demand the investments necessary to truly allow us to move freely on public transit. We have the capacity and the infrastructure, and now it's time to step up to the plate," he added.
The region is home to over 2.5 million Ontarians, and yet the three status quo parties have not made intercity travel a priority, leaving people with long journey times and infrequent service delivery if they want or need to use transit.
"How is it that in 2018 you can still only travel directly from Guelph to Toronto in the early morning hours, while if you want to get to Kitchener, you're left taking a two-hour bus ride for a journey that would take 30 minutes in a car?" said Schreiner.
Greens are also committed to reducing greenhouse emissions from transportation, the largest contributor to Ontario's carbon pollution from any sector.
"We will work to rapidly bring our transportation system towards carbon neutrality, electrifying GO train services as quickly as possible and introducing electric and hybrid buses where feasible. Our transportation infrastructure needs to serve people and the climate," said Schreiner.