Greens put people ahead of speculators with bold housing plan
News
May 14, 2018
Share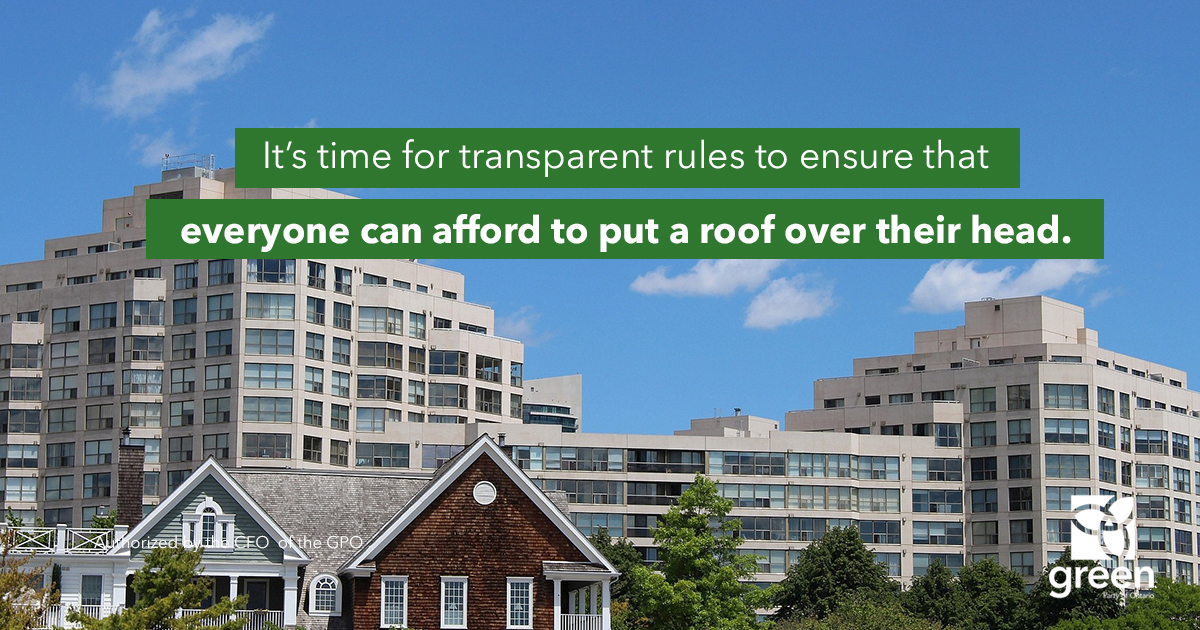 ETOBICOKE, ON — After 15 years of Liberal inaction while housing prices skyrocket and rental units disappear, the Green Party of Ontario announced today a bold new housing plan that would put the needs of seniors, millennials and families first.
"The dream of owning a home is getting further and further out of reach for many people in the GTHA and across the province. It's time for transparent rules to ensure that everyone can afford to put a roof over their head. It starts with requiring that all new developments – whether they be condos, townhouses, apartments or subdivisions – have a minimum of 20% affordable housing units," said Mike Schreiner at the announcement in the riding of Etobicoke North, alongside GPO candidate Nancy Ghuman.
When people's incomes are locked into big mortgage payments or high rents, communities, families and economies suffer. Greens would mandate that one in every five new builds be set below market pricing as a first step to protecting people's ability to have an affordable place to call home.
"The housing crisis is tearing at the fabric of our communities and creating stress for young families and seniors. We do not need to pave over the Greenbelt to solve this problem. We need to demand more from developers, focus on density over sprawl, and be more innovative in using existing buildings and development lands," added Schreiner.
Greens would work with municipalities to reform planning rules to support innovative solutions such as "tiny homes," laneway housing, co-housing and secondary suites, all of which are eagerly supported by young people looking to rent or buy their first home.
"The Liberals have failed to put people first on this issue. When given the chance to introduce new inclusionary zoning regulations, they put the wishes of their developer friends over the urgent housing needs of Ontarians," added Schreiner.
Greens also want to ensure that no one is forced to sleep on the street. The party will invest an additional $200 million over projected increases in the 2018 budget in funding for shelters, social, co-op and supportive housing.
"Everyone knows we have the most progressive environmental platform. But people are starting to realize that when it comes to tackling poverty and inequality, Greens are ready to take the bold steps that the status quo parties avoid," said Schreiner.
Read the full platform here: gpo.ca/our-platform