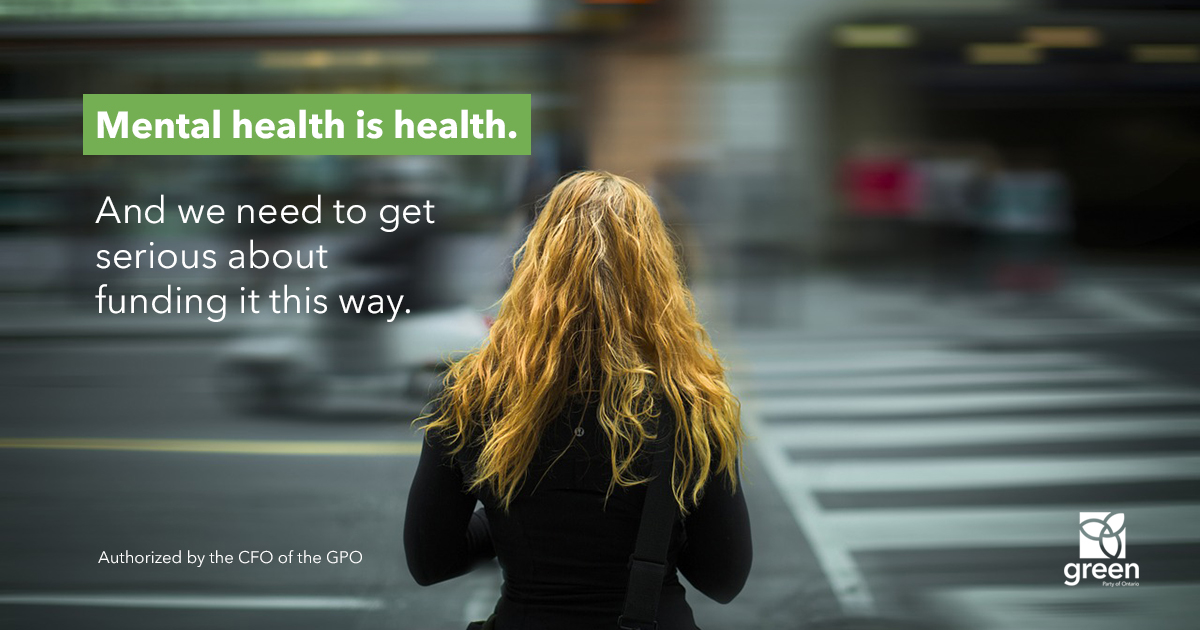 QUEEN'S PARK — As the new campaign from The Centre for Addiction and Mental Health says, "mental health is health". And must get serious about funding it this way. The Green Party is calling for mental health services to be covered under OHIP+, so that everyone has access to mental care, when and where they need it.
"I am so proud that we are starting to break down the stigma associated with mental illness. It's important that those needing help can access care for illnesses that for too long have been ignored, misunderstood and even criminalized. But as the conversations open up, we realize how much our healthcare, education and justice systems need to change," said Green Party of Ontario Leader, Mike Schreiner.
"Ontario needs to increase funding for mental health supports in schools, and must make it easier for all Ontarians to see a psychologist, counsellor, or psychotherapist by removing the provincial portion of HST charges from accredited private mental health service providers. We must also bring de-escalation training into police services so that first responders can safely deal with challenging situations," added Schreiner.
The statistics are sobering. Ontario has experienced a 60% increase in hospitalizations and a 54% increase in emergency department visits for children and youth seeking treatment for mental-health issues in the past decade. Today, over 12,000 young people are waiting desperately for access to long-term or intensive mental-health therapy. This is unacceptable.
"It's time to change the way we do things and get people the support they need," said Schreiner.