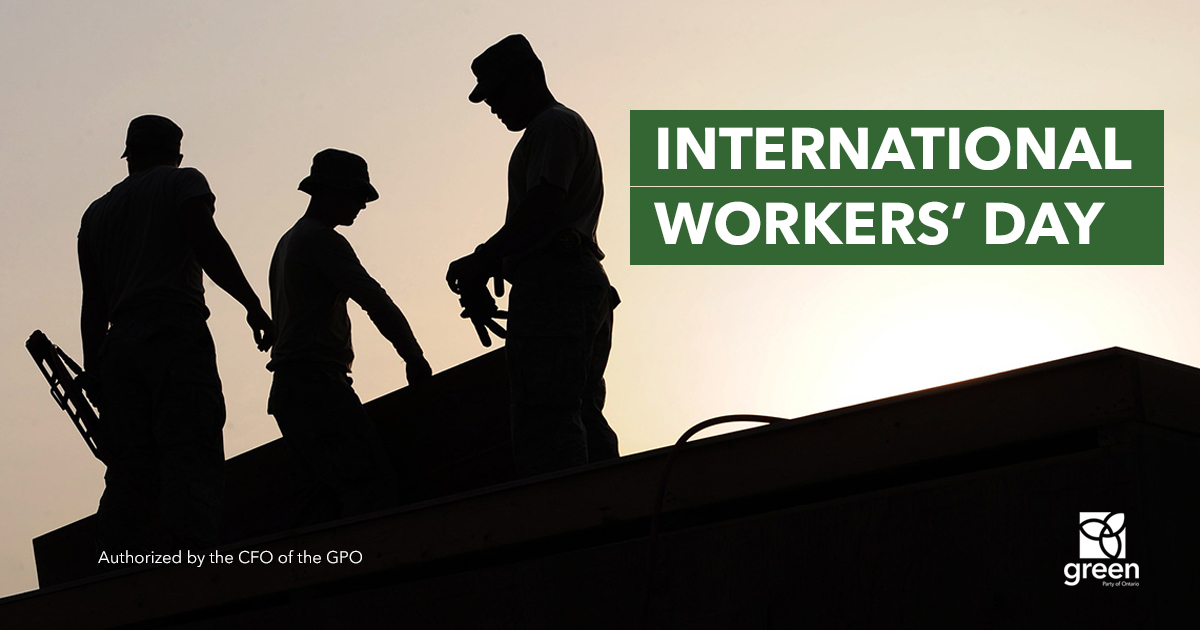 In recognition of International Workers' Day, Green Party of Leader, Mike Schreiner, issued the following statement:
"For over a century we have been marking the accomplishments of organized workers on International Workers' Day, or May Day. The labour movement is without a doubt one of the most important social justice movements in modern society.
We have the labour to thank for many of the basic rights enshrined into law including the right to organize and negotiate for fair, safe and decent working conditions, the 2 day weekend and minimum wages.
Our economy is rapidly changing, and so to are the places where people work and the makeup of our workforce. The Green Party of Ontario recognizes the important role that unions will continue to play in strengthening our communities and our economy. We recognize the need to work together so that the rights of all workers are protected.
The Green Party of Ontario has a bold vision for building a new workforce in cleantech, advanced manufacturing, green retrofits and renewable energy sectors. We must leap into the future now to embrace 21st century jobs, and we know that it must be underpinned by strong and organized voices from the workers of today and tomorrow."