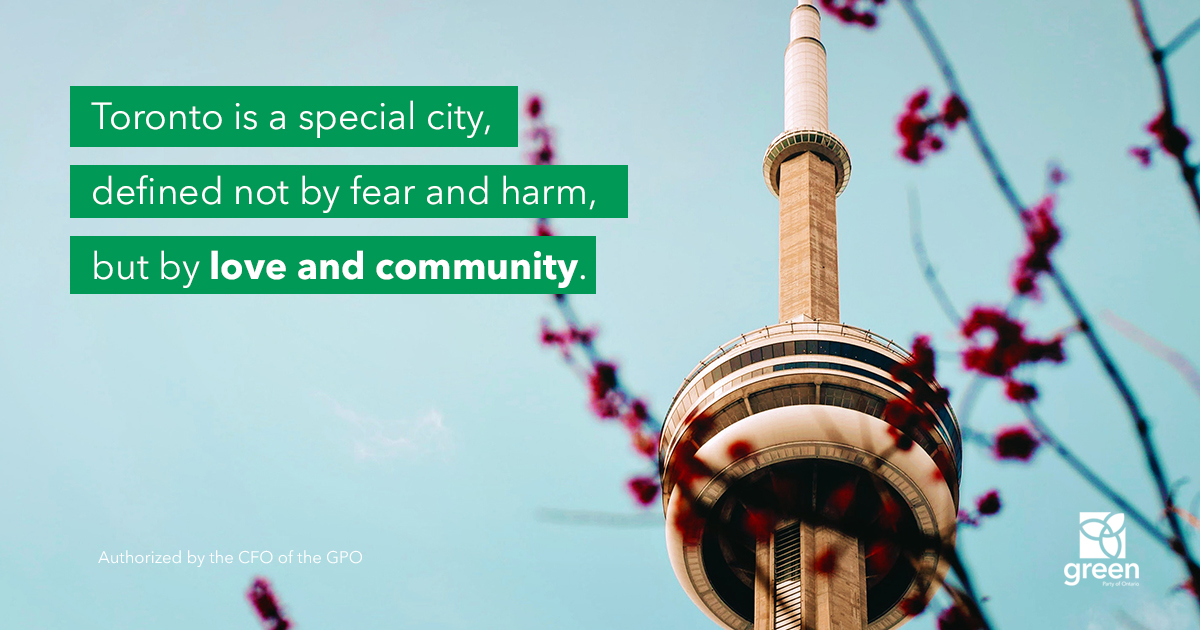 TORONTO, ON — Green Party of Ontario Leader, Mike Schreiner, released the following statement on Tuesday.
"It's been a devastating twenty-four hours for the people of Toronto, Ontarians and Canadians who have been left in disbelief over the loss of life that has been suffered. The violence that unfolded on Yonge Street yesterday was tragic and senseless.
Our hearts go out to the victims, their families, first responders, police officers, emergency personnel, and everyone else affected by this tragedy. Our sincere gratitude goes out to the Toronto Police and to heroic bystanders, whose courage undoubtedly helped to minimize the loss of life.
While we wait for more information to come in about what happened yesterday, we know this to be true: Toronto is a special city, defined not by fear and harm, but by love and community."