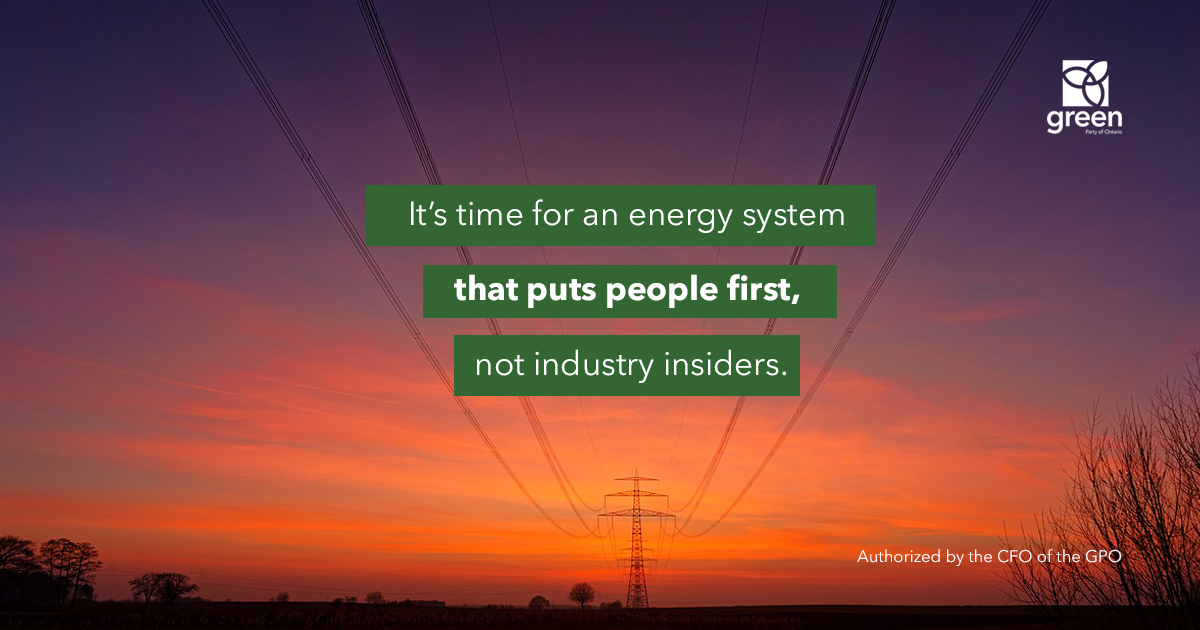 QUEEN'S PARK — Today's report from the Financial Accountability Officer that ratepayers are saving $38 million from the Ontario-Quebec trade deal is a sliver of good news. These savings unfortunately come ahead of the skyrocketing bills we will be hit with to pay for multi-billion-dollar nuclear renovation jobs.
"This Liberal government has a listless energy plan aimed more at keeping the nuclear lobby happy than securing a good deal for people. This trade deal with Quebec for inexpensive hydro is a start but needs to be expanded. Otherwise it's tinkering around the edges instead of moving our grid towards the cleaner, cheaper future that is possible," said Mike Schreiner, Leader of the Green Party of Ontario.
Maintaining the status-quo energy system comes with a multi-billion price tag for rebuilding Darlington and keeping Pickering open past 2018. Ontarians should be asking themselves why the Liberals are anchoring our energy plan to dangerous and expensive nuclear when Hydro Quebec has offered to sell us water power at one third of the price.
"We learned today that we can save money by purchasing clean power from Quebec. So why are the Liberals determined to dump money down the nuclear drain?" said Schreiner. "The Liberal plan hurts ratepayers and hitches the province to outdated technology with no long-term future," he added.
The Green Party's vision for energy is about solutions that put people and planet first, rather than short-term fixes that fuel the powerful nuclear lobby. We would say no to the electricity price increases requested by OPG to rebuild outdated nuclear plants. It's past time for an independent review of the costs and benefits of all energy sources before sinking any more money into our aging, outdated nuclear plants.
"We have to build an affordable electricity system for the future, not the past," said Schreiner. "It's time for an energy system that puts people first, not industry insiders."