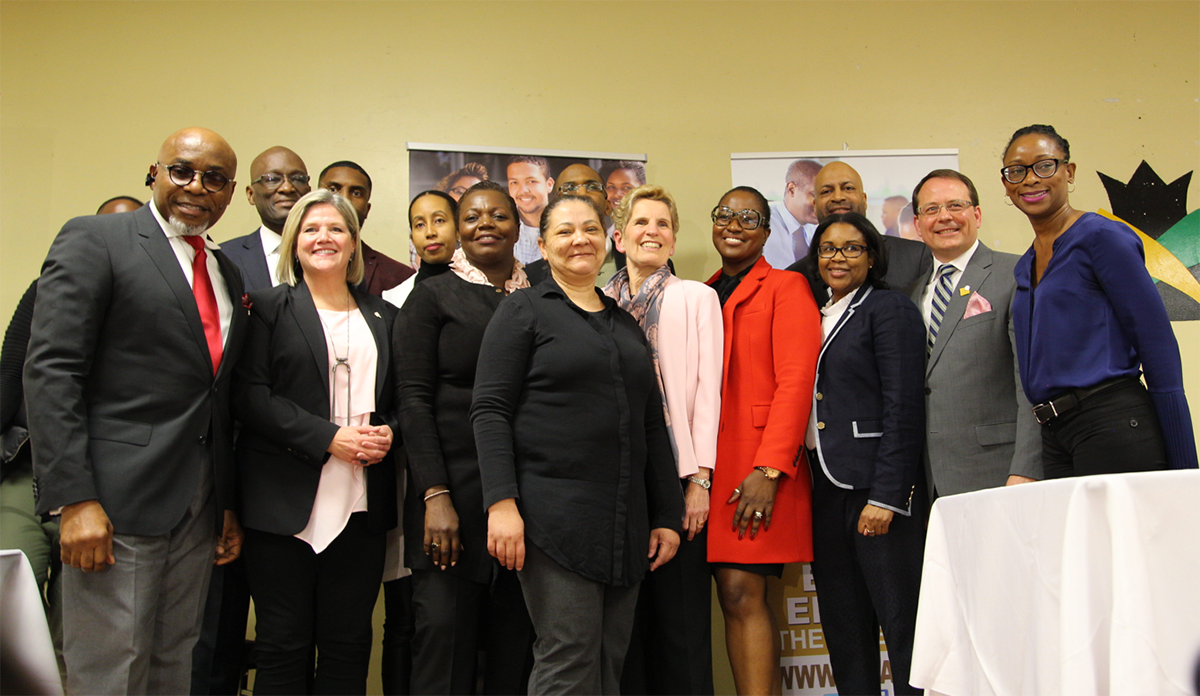 TORONTO, ON — Mike Schreiner was one of three party leaders to participate in the Black Community Provincial Leaders' Debate Wednesday night, hosted by Operation Black Vote Canada and other groups at the Jamaican Canadian Association. During the passionate two-hour debate, the leader of the Green Party of Ontario outlined steps his party would take to address systemic racism in the province and remove barriers facing black communities.
On justice reform, Schreiner was unequivocal that the Green Party would put an immediate end to carding and destroy all of the data that has been unjustly collected through the discriminatory practice. He talked about other changes for accelerating the cultural shift in our justice system.
"Our police services should have mandatory training on anti-racism and de-escalation. We need more diverse hiring in our police force. We need changes to the way juries are selected to ensure better representation," said Schreiner to cheers of support from the audience.
As the debate moved to health care, Schreiner was the only party leader to acknowledge that what we have is a 'sick-care system' that ignores the deeper causes of illness. Schreiner pointed to British Columbia, which spends three times more on preventing illness than Ontario, and sought agreement from the other leaders that our mindset needs a radical reset.
"We need to start looking at the social determinants of health, such as poverty. We need to take a more preventative view of healthcare, instead of just treating illness," said Schreiner to loud applause.
As the debate turned to education, Schreiner called it unacceptable that 12,000 children are currently awaiting access to mental health services and said that we need to end streaming once and for all in schools so that black children are given every chance to succeed. The Green Party leader also talked about ways to reduce duplication in our school system so that more resources are directed to support all students, teachers and support staff.
Schreiner was the only party leader to put forward real ideas for economic development in Black communities. He cited examples in the US of community energy projects that have created jobs in the renewables sector and brought prosperity to black-owned businesses. He also suggested a small business fund to support local shops who are struggling with the impacts of transit construction, such as the Eglinton Crosstown LRT project.
On the issue of cannabis, Schreiner lamented the economic potential the Liberals have denied to small businesses. "40 government outlets are not enough. We should be allowing private dispensaries to sell cannabis legally and safely and make this a local economic development opportunity," said the Green Party of Ontario leader.
In his closing remarks, Schreiner invited those in the audience to visit www.gpo.ca/vision to learn more about the ways the Green Party is doing politics differently.
If you missed last night's debate, catch the full livestream here.
Read more: