We all know that Ontario needs real political change. The GPO Leader's Tour is designed so we can listen to your thoughts and uncover the issues you are passionate about. This way Greens can drive the kind of political change in Ontario that truly matters to you.
Mike Schreiner and team just completed the second leg of the GPO Spring Leader's Tour, with stops in Peterborough and Cobourg.
The focus: talking to local business owners and residents about issues they were passionate about, such as developing our small businesses, fixing our energy systems, strengthening democracy, and reducing poverty.
See highlights below.
April 1 – Peterborough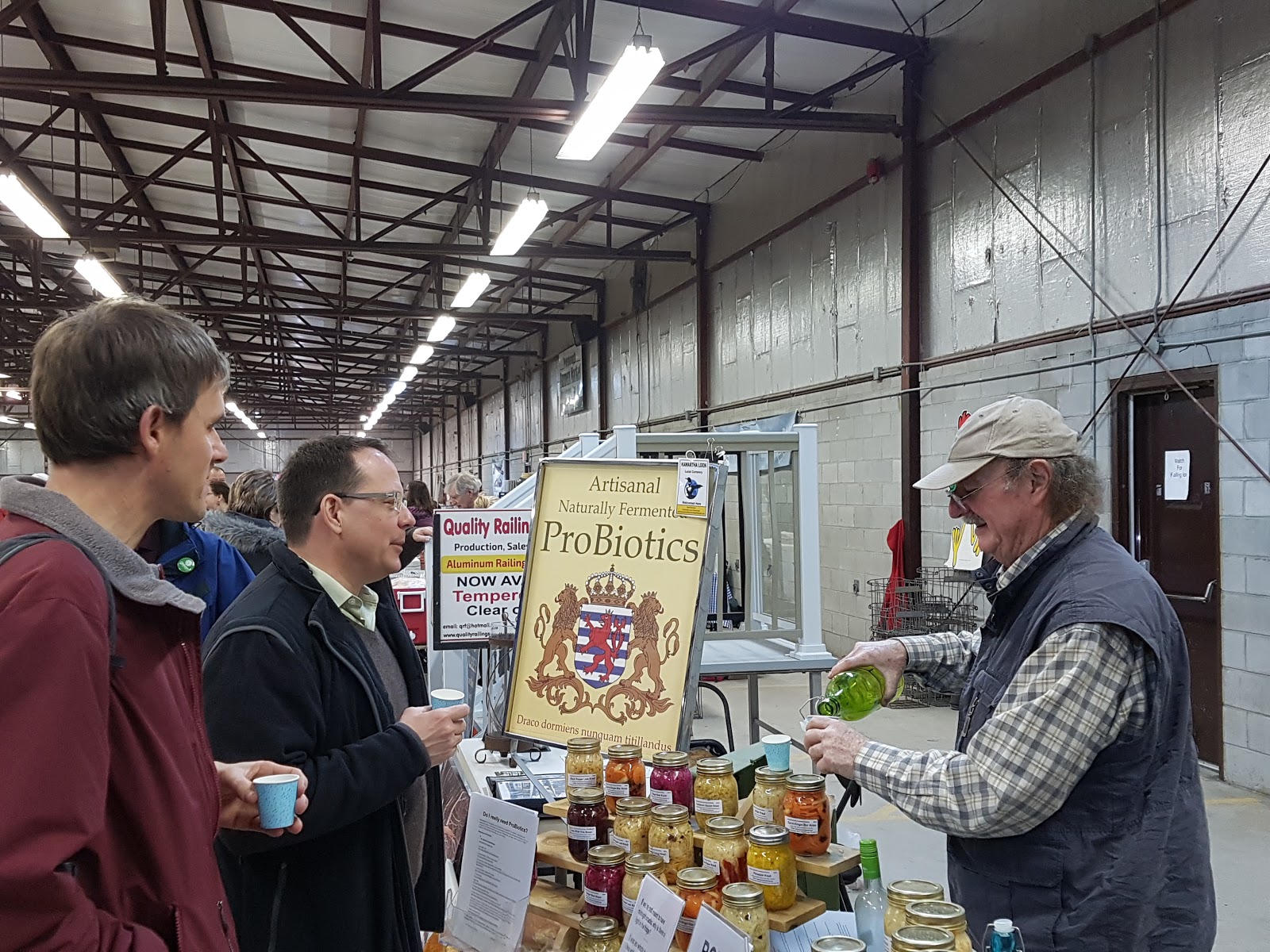 Talking to local merchants at the Peterborough Farmers' Market about about the importance of having affordable and fresh food options available and the positive impacts on health and the community.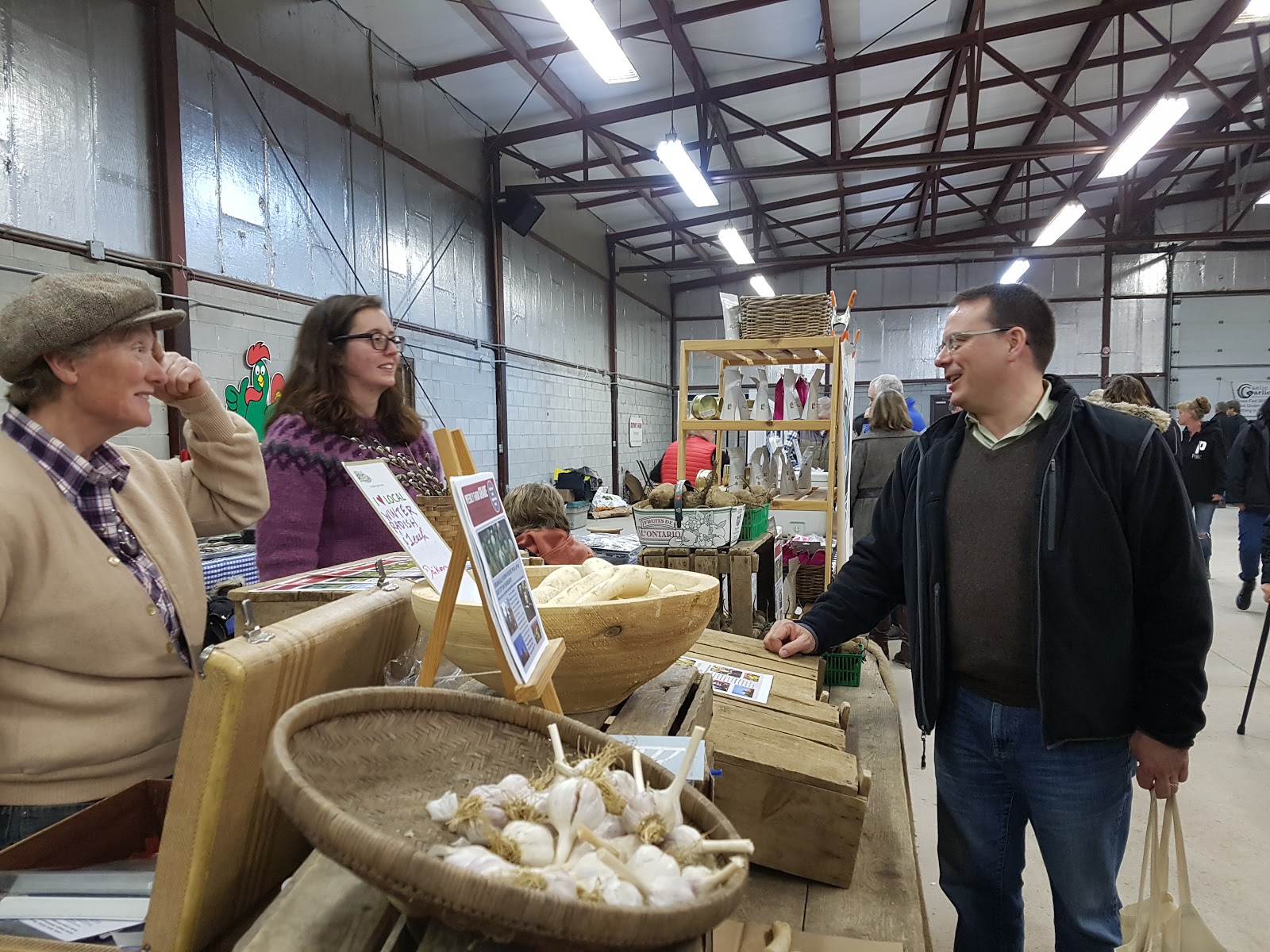 Mike buying local produce from vendors and engaging in thoughtful conversations with local business owners – aside from being an important supplier of fresh and seasonal food and produce, the Peterborough Farmers' Market also provides a competitive outlet for numerous local vendors and acts an as economic and social hub for the community.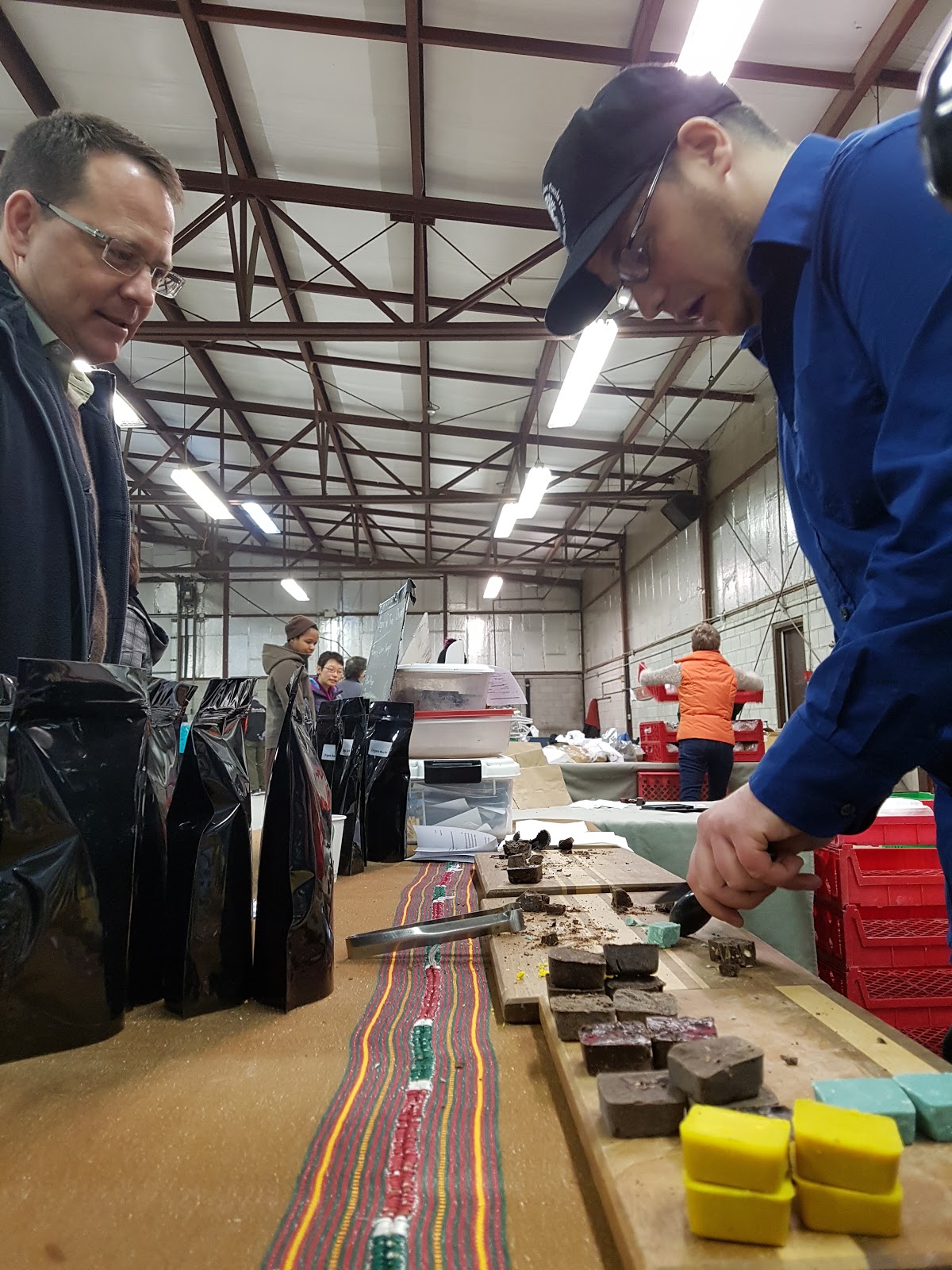 Sampling delicious chocolate from Dan Ledandan Foods at Peterborough Farmer's Market, while talking about how important it is for young people to have the tools/environment to pursue their desires to start their own business. Young entrepreneurs need support from the province for capital, education and training. Small business owners also talked about reducing regulatory barriers and lowering payroll taxes.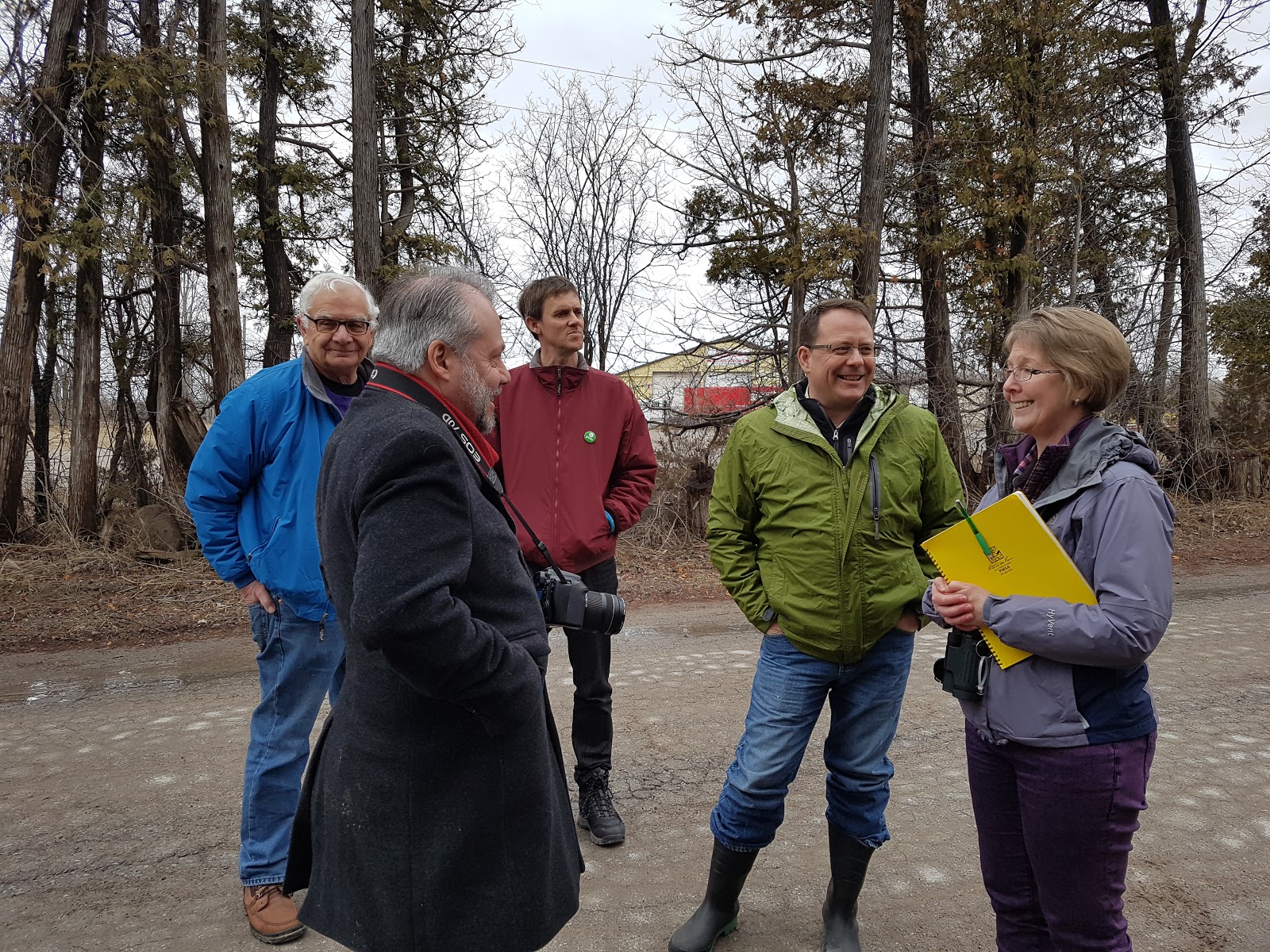 Touring Harper Park with Peterborough Nature, led by Kim Zippel.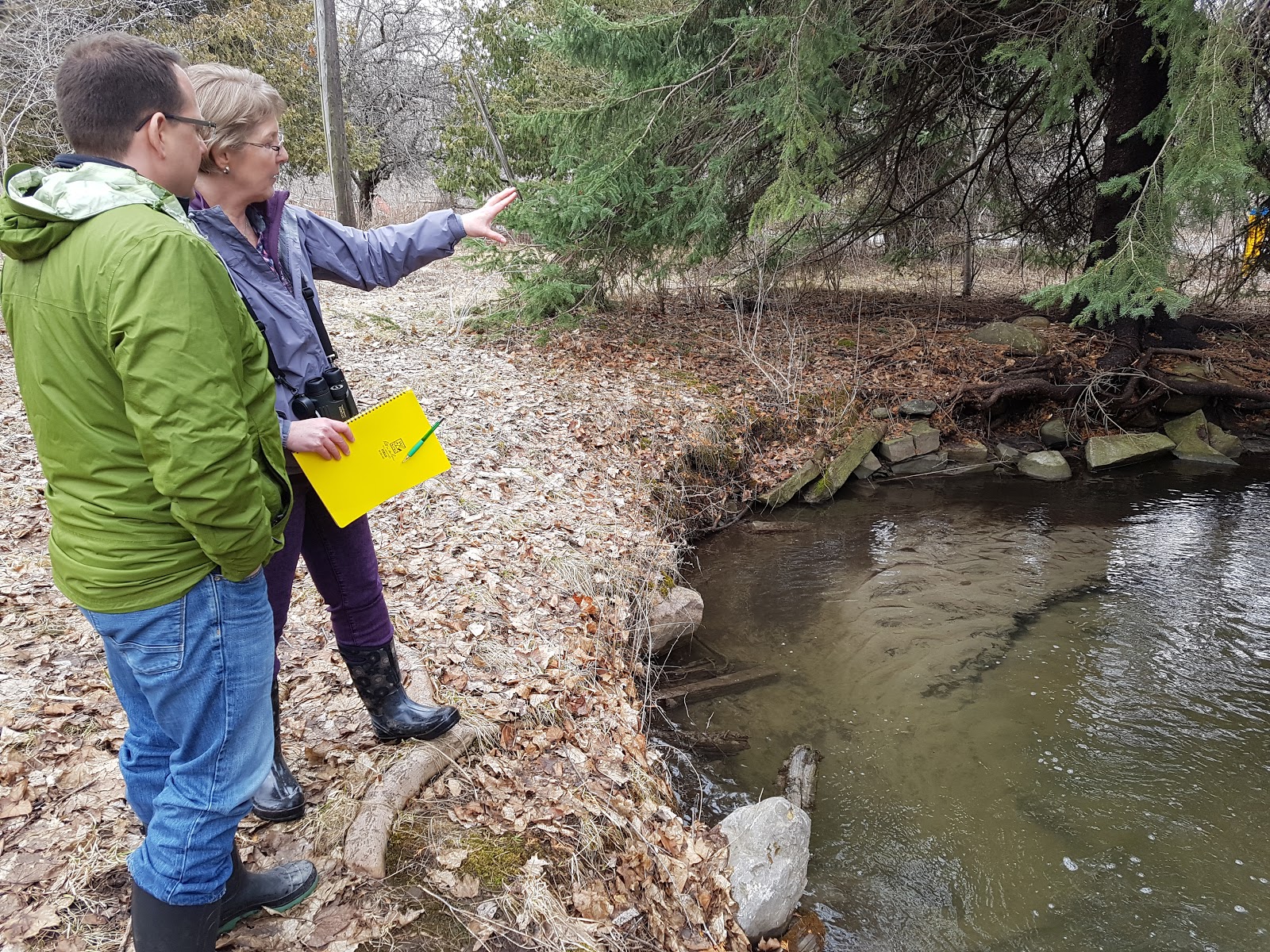 Discussing the highly sensitive ecosystem of the area and the threat from develop of a casino the province is building next to this provincially significant wetland. This is one of the few urban rivers that provides brook trout habitat.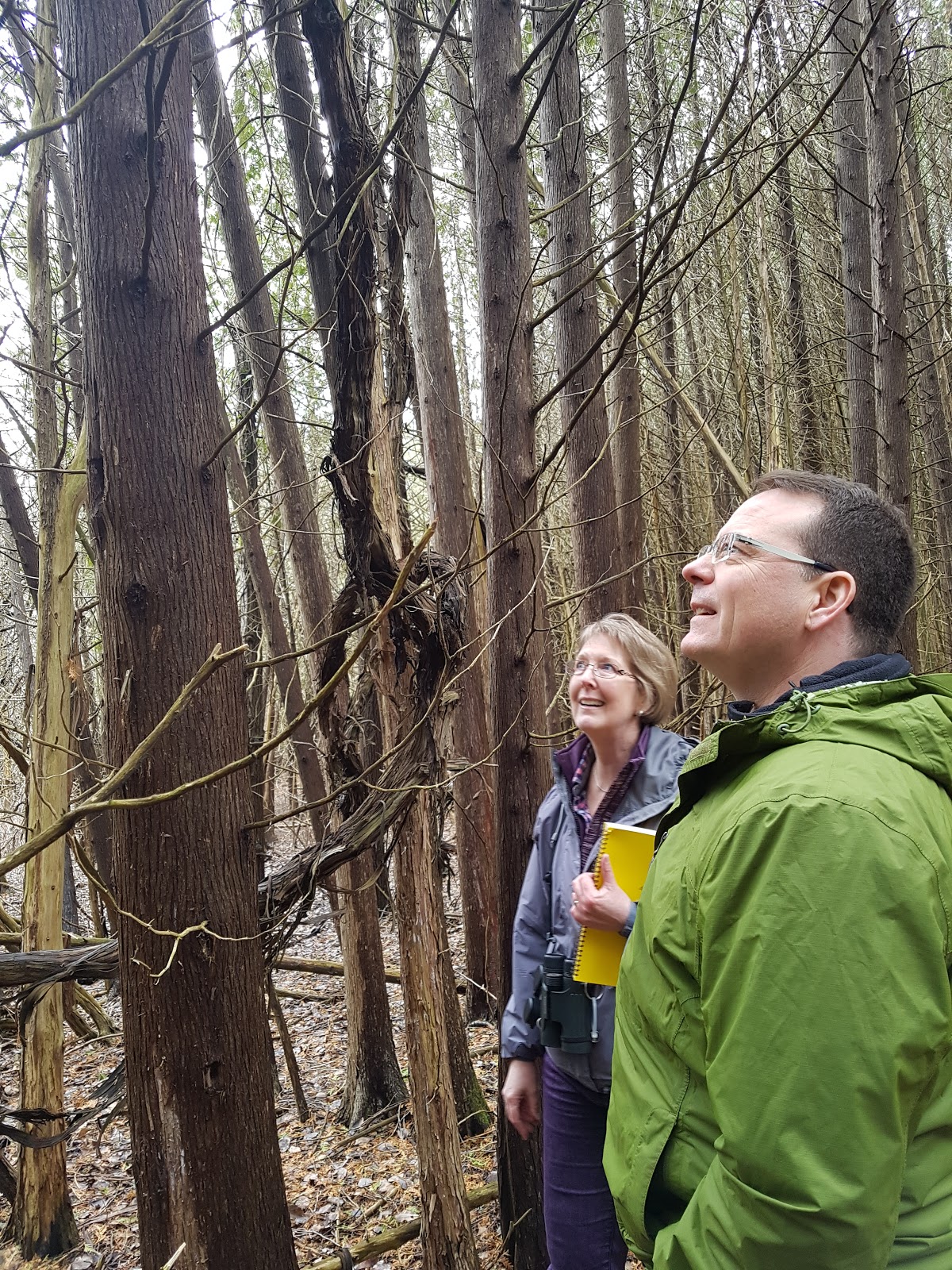 The forest is used by nature lovers, kids play and school classes. It is also home to diverse wildlife including endangered species.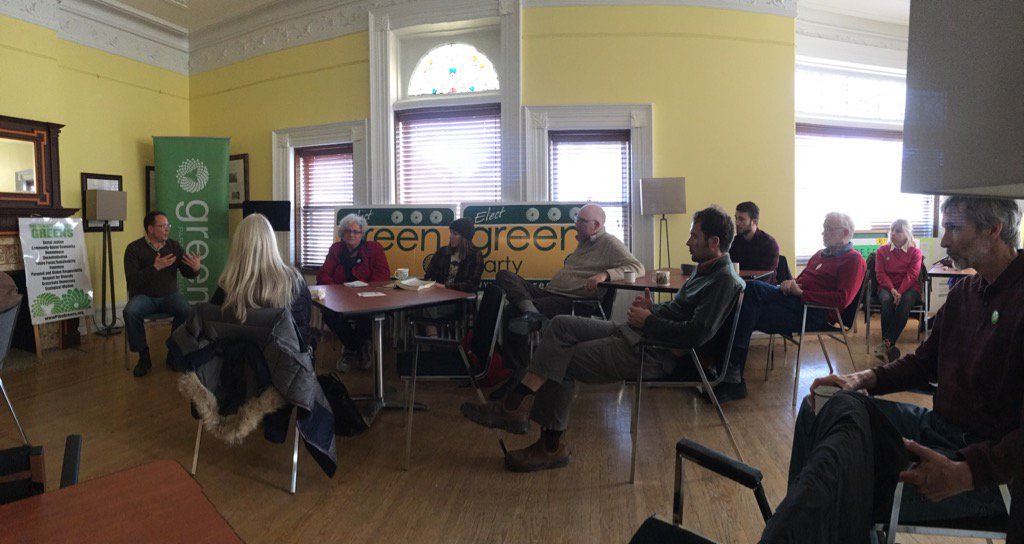 Great conversations about electoral reform, energy policies, and poverty reduction with members of the community at Sadleir House.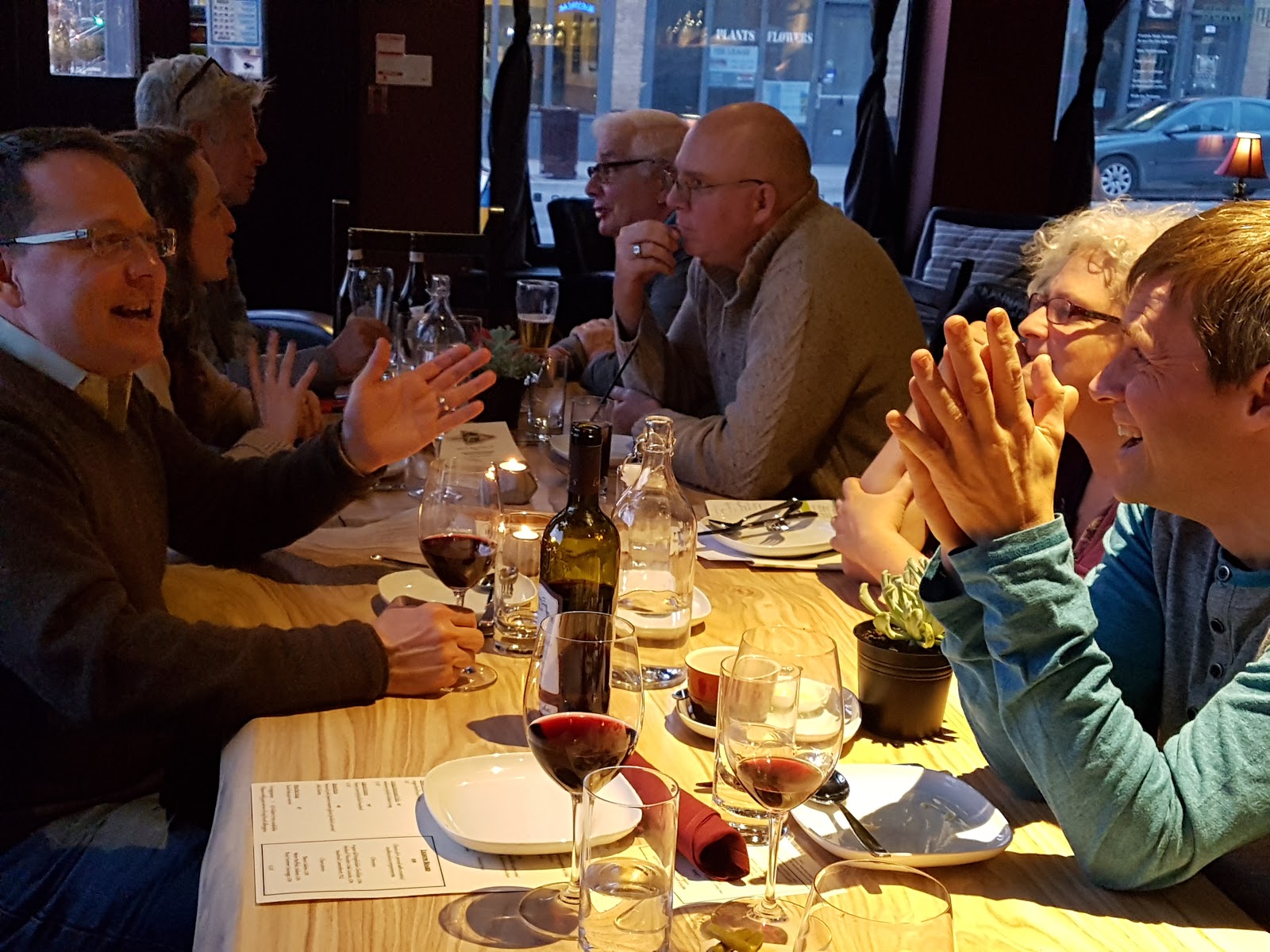 Local Greens get together for local food and drinks at The Lounge by Lignum to chat about election strategy and issues that matters to members in the community. Most common topics were energy prices and poverty reduction, as well as the issue of youth unemployment/underemployment.
Read more about Mike's visit to Peterborough here:
​April 2 – Cobourg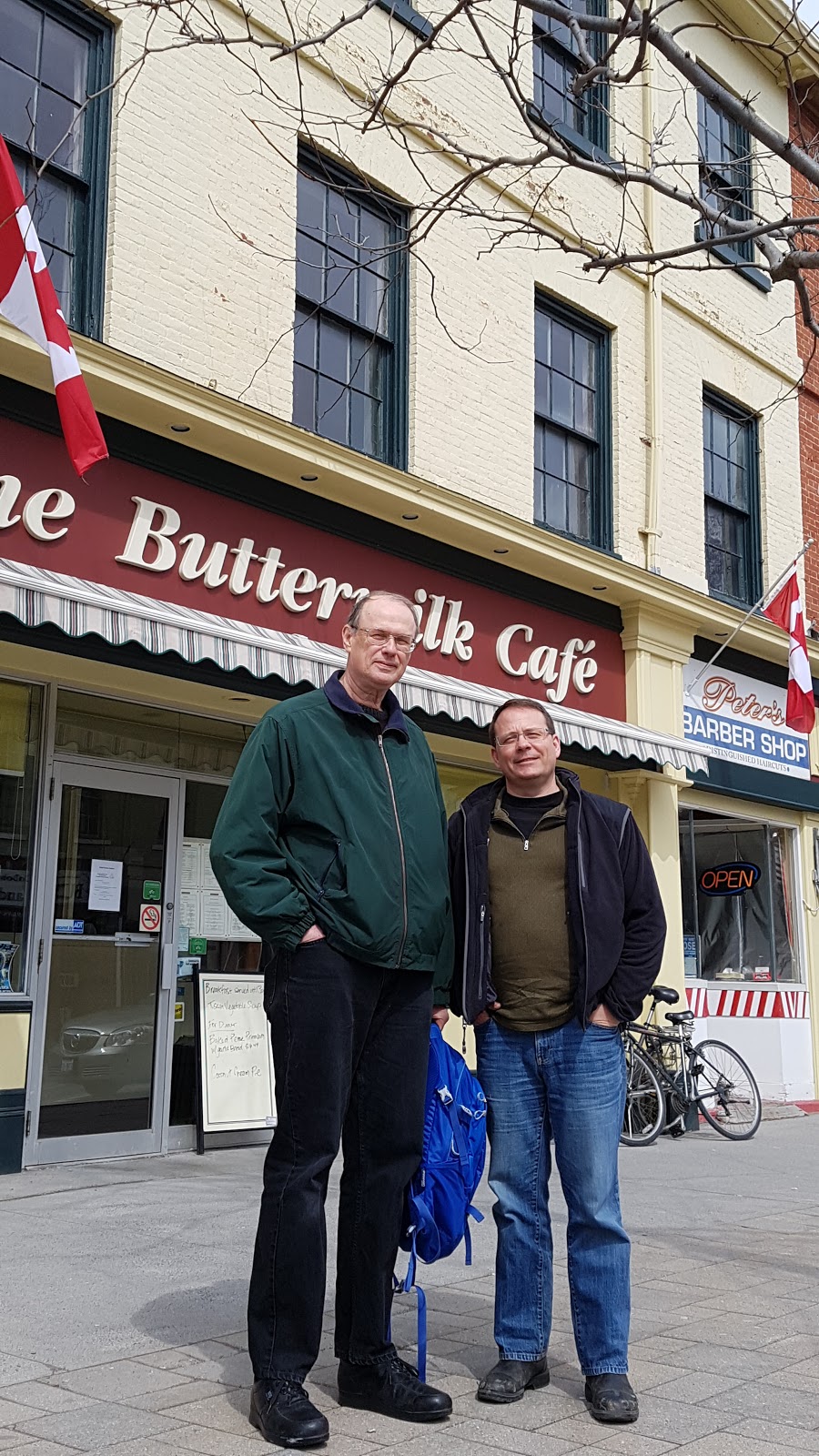 Local Green supporters chat at local hotspot, The Buttermilk Cafe, to discuss issues relevant to their community. Issues were the same as in Peterborough, though with slightly more emphasis on youth struggles and affordable housing.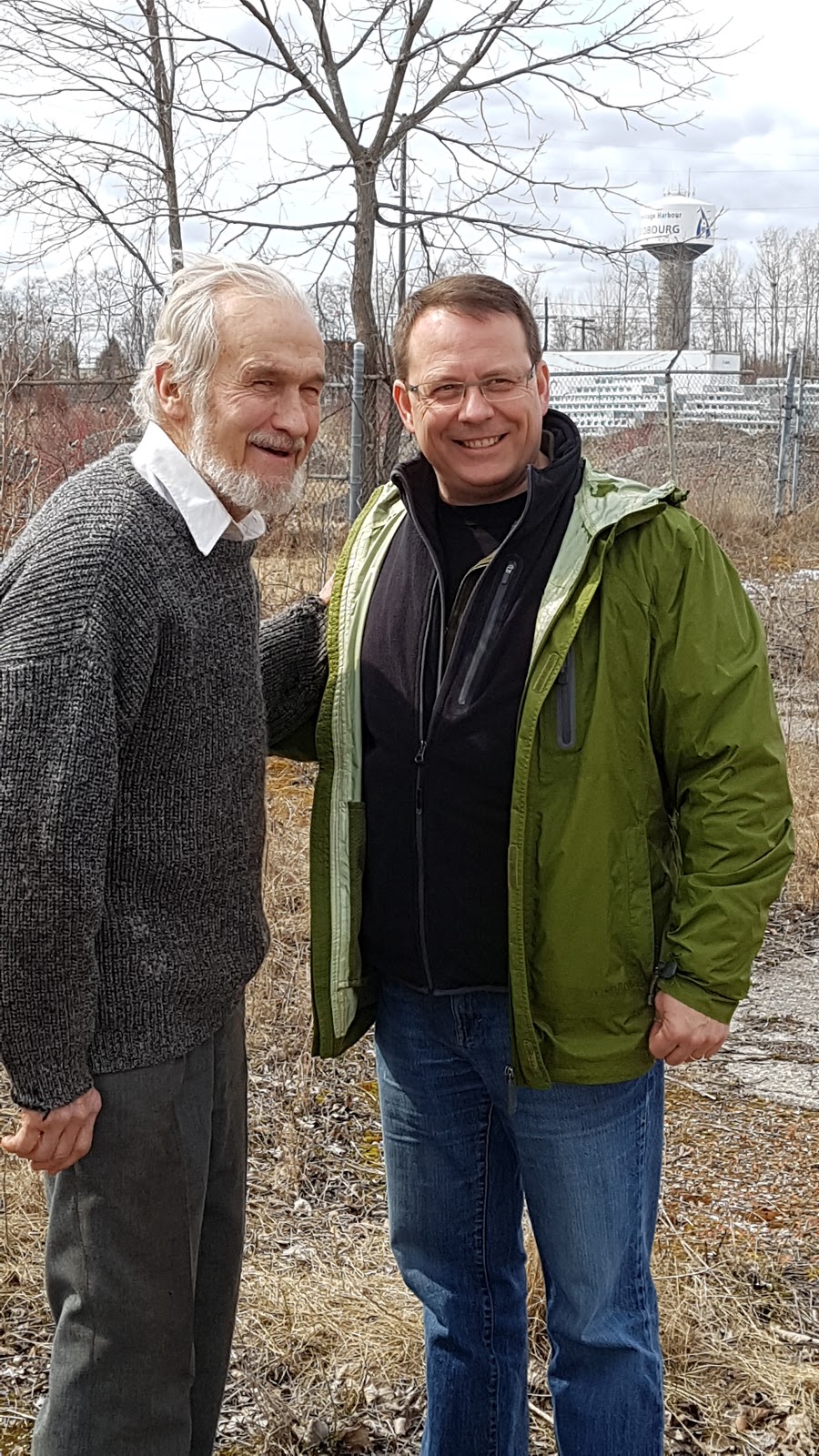 Chatting with Tom Lawson about affordable and sustainable housing development in Cobourg.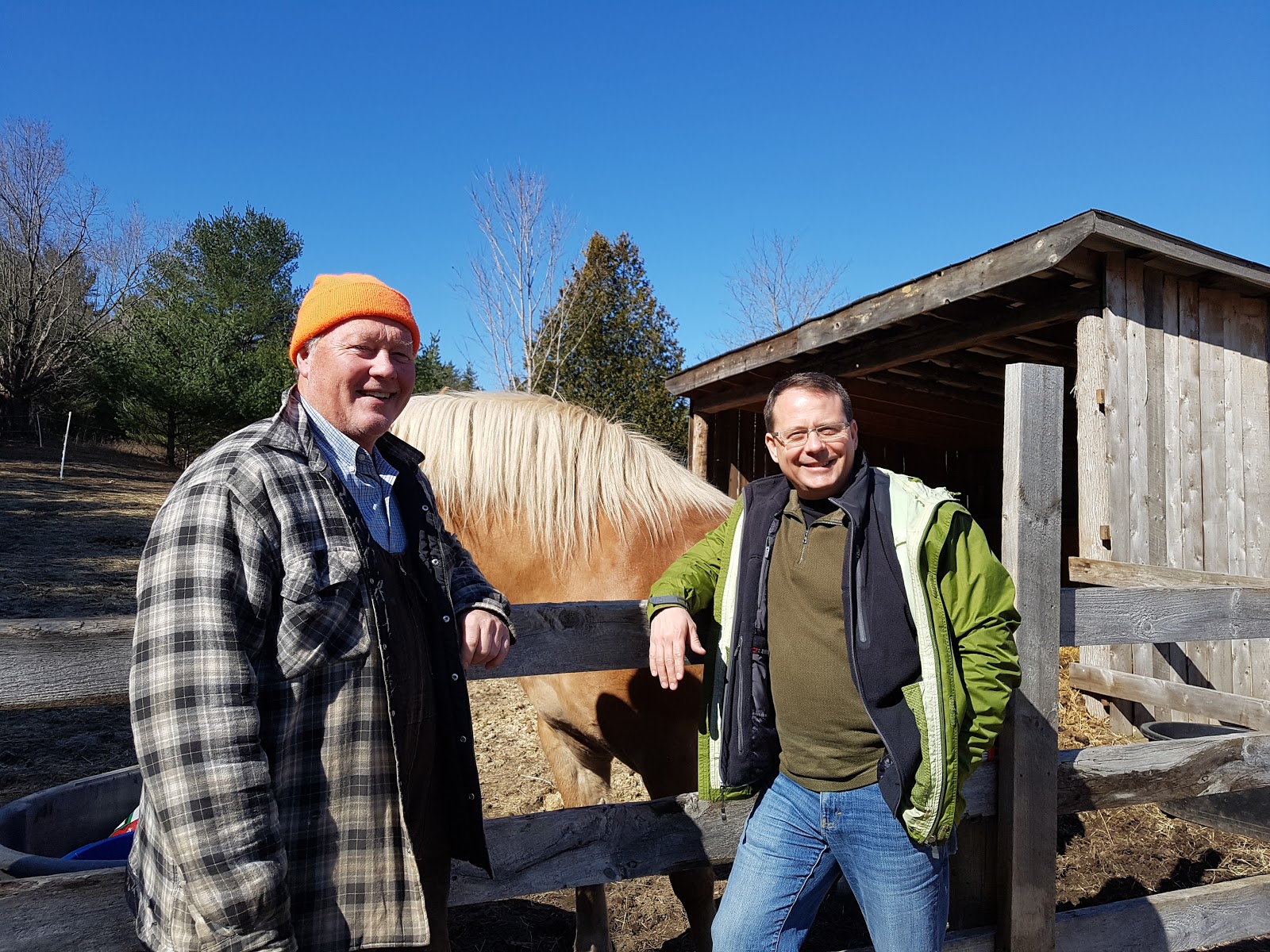 Mike visits Balieboro residents Garry Lean and Margaret Dickson (not shown) who have a horse farm and a diverse woodlot. They chatted about providing local economies with the tools they need, such as rural broadband, to compete in a highly competitive and globalized world. They also reviewed logging practices in the conservation area adjacent to the farm.



Touring the farm – the farm has ports dating back to early 1900's, where local Amish assisted in rebuilding a large wall in need of repair.
Citizens, both urban and rural, want solutions to rising electricity and housing prices, youth unemployment and stronger protections for the places they love.
Read more about Mike's visit to Cobourg here: