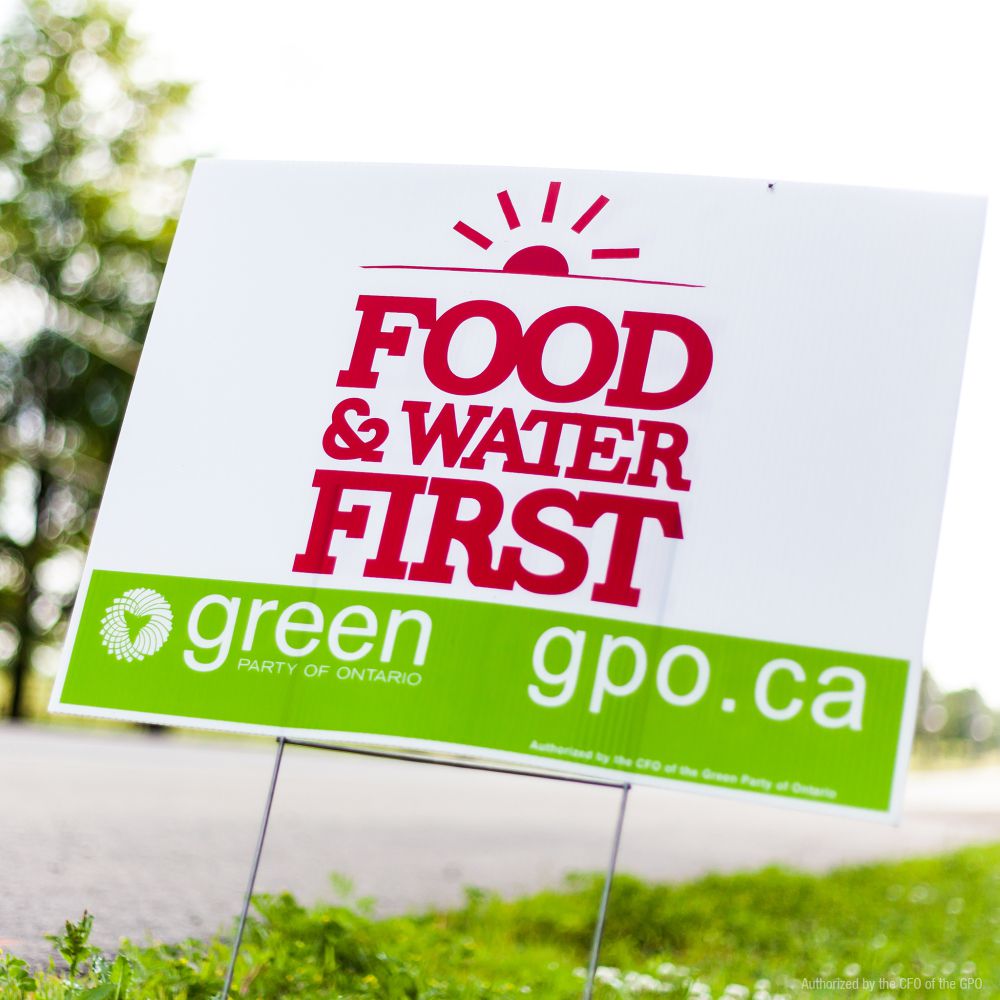 (Minto, ON) – We must stop giving away our water and destroying our farmland, says GPO leader Mike Schreiner.

Schreiner, attending the International Plowing Match in Minto, is challenging Premier Wynne, Patrick Brown and Andrea Horwath to join him in pledging to protect prime farmland and source water in Ontario.

"Local food and farmers nourish our communities and sustain our local economies," says Schreiner. "The government is failing to protect the land and water resources essential for local food and farmers to thrive."

The food and farm sector employs over 740,000 people and contributes over $30 billion to our economy.

Yet, these benefits are threatened by the increasing rate of farmland lost in Ontario where only 5 per cent of the land is suitable for growing food and even less — just 0.5% — is prime farmland. Ontario loses 350 acres of farmland every day, equal to the size of Toronto each year.

Equally disappointing is that the government does not give communities and farmers priority access to water over water bottling companies.

"We can't eat subdivisions, quarries, highways or pipelines," says Schreiner. "Ontario can't continue to lose the farmland that sustains us and give away the water our communities and farmers need."

Schreiner is looking to Premier Wynne for leadership in protecting the people and places we love. He's challenging the other party leaders to:
Sign the Food & Water First pledge to protect Class 1 farmland — the most fertile land — and source water regions in Ontario
Overhaul the Permit To Take Water process to give communities and farmers priority access to water and to charge industrial users a fair water taking fee that covers water management costs.
We need to put food and water for our communities and farmers first.

Greens are on a mission to bring honesty, integrity and good public policy to Queen's Park.

-30-