Green Party of Ontario leader, Mike Schreiner, made the following statement on Toronto Pride Week: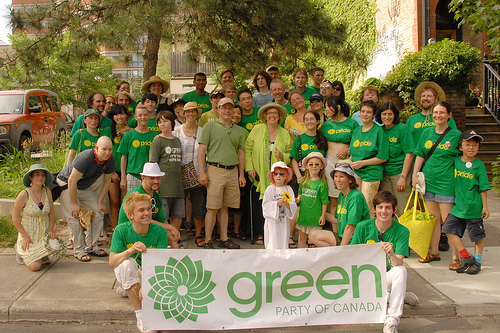 "One of my favourite things about Ontario is that our province is teeming with diversity – whether it's the richness of our landscape or the cultural diversity in our cities, towns and neighbourhoods.

This week marks the 33rd anniversary of the 2013 Toronto Pride, one of the largest displays of Pride in the world; an event that encourages tolerance, acceptance, and inclusivity.

In Ontario, and indeed Canada, hard fought battles over the past decades mean that we all generally benefit from legislation that offers protections against discrimination and intolerance.

I congratulate and thank the leaders in the LGBTQ community who fought against the odds to bring political change to Ontario.

This fight is not over. We know that discrimination still exists. Sadly, in Ontario this is the case, where our tax dollars fund a school system that uses discriminatory hiring practices.

Our provincial government continues to uphold discrimination against LGBTQ teachers and students, by supporting a separate school system that makes one-third of Ontario's teaching jobs off limits to these teachers.

It's time to move to one school system, so that fiscally responsible, efficient, equitable, and effective education is available to all our of children.

I am committed to working with Ontarians to ensure our province provides a welcoming, safe and equal place for all people. Let's take this opportunity to celebrate our diversity by joining in Pride Week festivities."

-30-

Mike Schreiner will join Green Party candidates and supporters in marching in the Toronto Pride Parade on Sunday, June 30 at 2pm.