For more information, please contact
John Chenery
About Mike
Mike Schreiner, Leader of the Green Party of Ontario and MPP for Guelph, is the first Green MPP elected to the Ontario Legislature in 2018.
Mike Schreiner statement on severe Ontario storm
May 22, 2022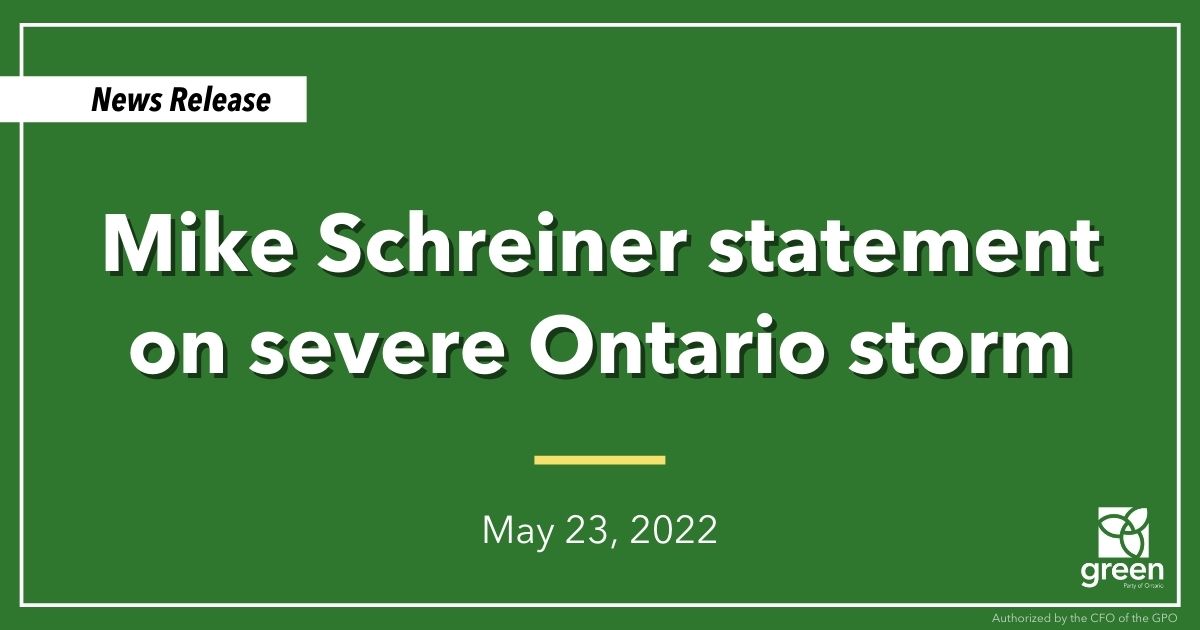 TORONTO — Mike Schreiner made the following statement regarding the severe storm that swept across Ontario yesterday, resulting in multiple deaths, significant infrastructure damage, and is still leaving thousands of households without power:"My heart goes out to the families and friends of the people that tragically lost their lives in yesterday's severe storms.
Thank you to all the first responders across Ontario and to the crews who are continuing to work tirelessly to address the damages in the aftermath of the storm and restore power for Ontario households.
Yesterday's devastating storm is another tragic example of the severe impacts of the climate emergency that is here and only getting worse. And as the climate emergency worsens, storms like yesterday's will become more severe, frequent, deadly and costly.
We have to act on climate now. There is much needed work to do to make our communities safer, more climate-ready and resilient."
-30-