For more information, please contact
Cecilia Stuart
Schreiner repeats call for province to step in as shelter system collapses
February 7, 2022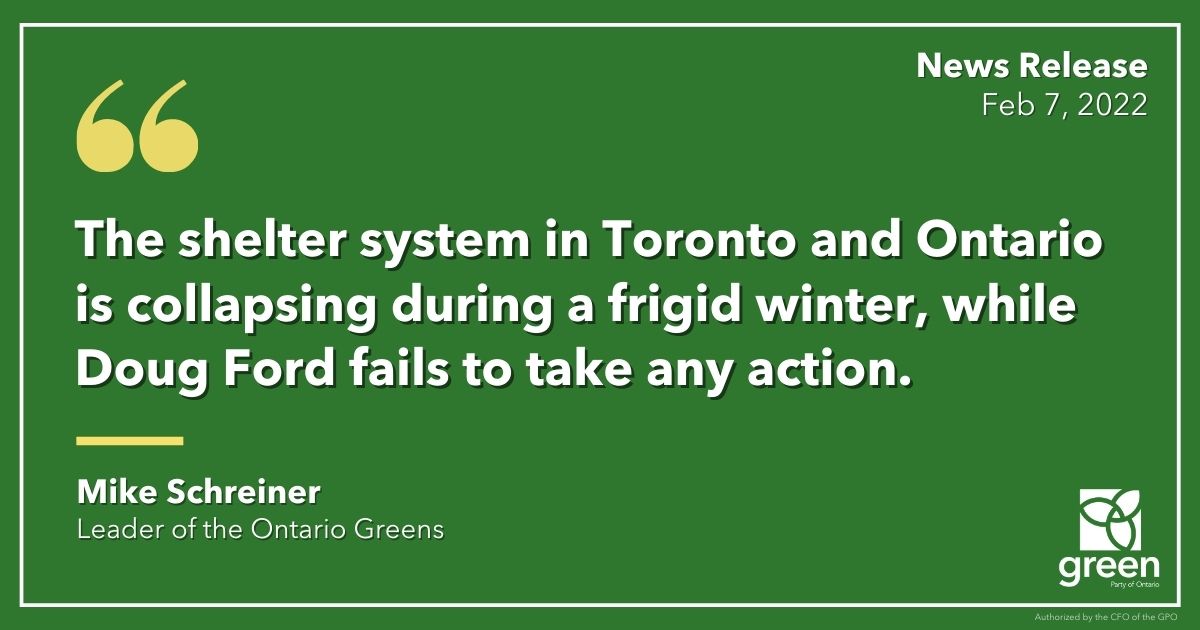 TORONTO — Mike Schreiner made the following statement on the crisis in shelters in Toronto and across Ontario:
"The shelter system in Toronto and Ontario is collapsing during a frigid winter, while Doug Ford fails to take any action.
In the past 10 days alone, three unhoused Ontarians have died from extreme cold in Toronto. It's a tragedy that could have been avoided with the necessary emergency and long-term investments in housing.
The shelter system was already under stress prior to COVID-19, and the pandemic has made the situation even worse. Outbreaks are putting further strain on a system that was already bursting at the seams. Shelters and warming centres are at capacity. And the result is tragic.
Ontario Greens are calling for emergency and long-term investments, including:
Immediate delivery of N95-quality masks and rapid tests to shelters

Increased capacity at isolation centres and warming centres

Indoor air quality improvements in shelters and mobile vaccination sites at shelters

Uploading a minimum of 50% of shelter costs to the province

Investments in 100,000 affordable rental homes and 60,000 permanent supportive housing units"
-30-