For more information, please contact
Cecilia Stuart
Schreiner calls for 10 permanent paid sick days as reopening plan announced
January 20, 2022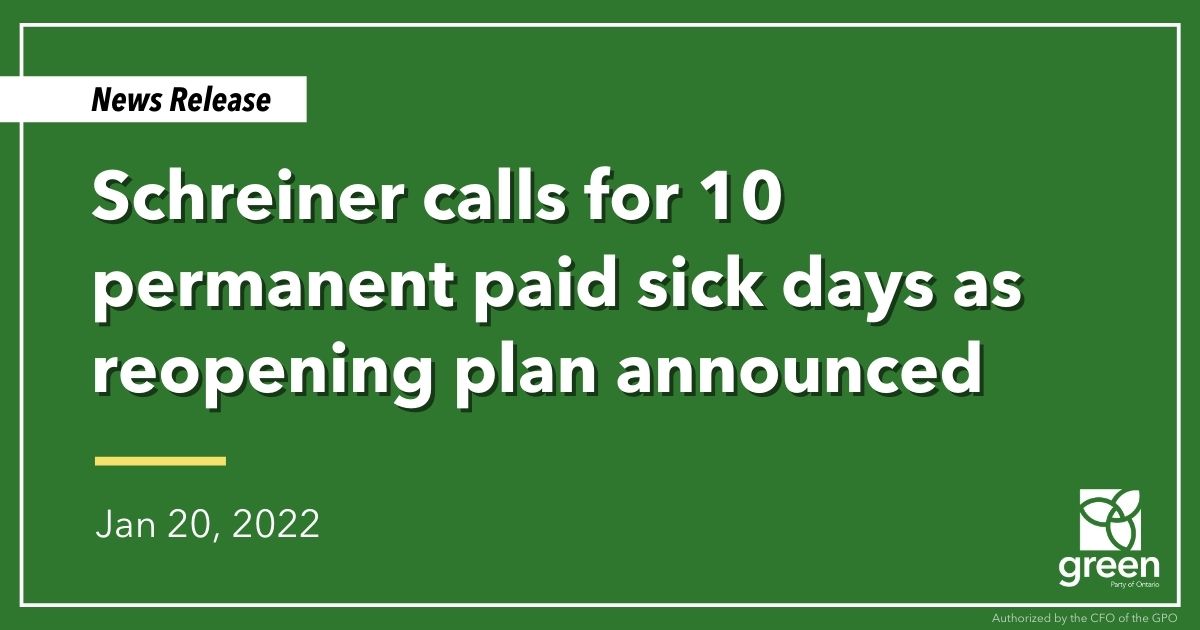 TORONTO — Mike Schreiner made the following statement following Premier Ford's press conference:
"It's time for Doug Ford to wake up and finally protect workers in Ontario.
Too many workers are forced to choose between going to work sick or staying home and losing pay.
It's an impossible choice.
That's why I'm calling for 10 permanent, fully-funded paid sick days.

As Ontario starts to reopen, the Ford government needs to do everything possible to protect workers and small businesses.
Keeping yourself and others safe from COVID-19 should not be a luxury in this province.
It's about equity and protecting those in more vulnerable situations."
-30-