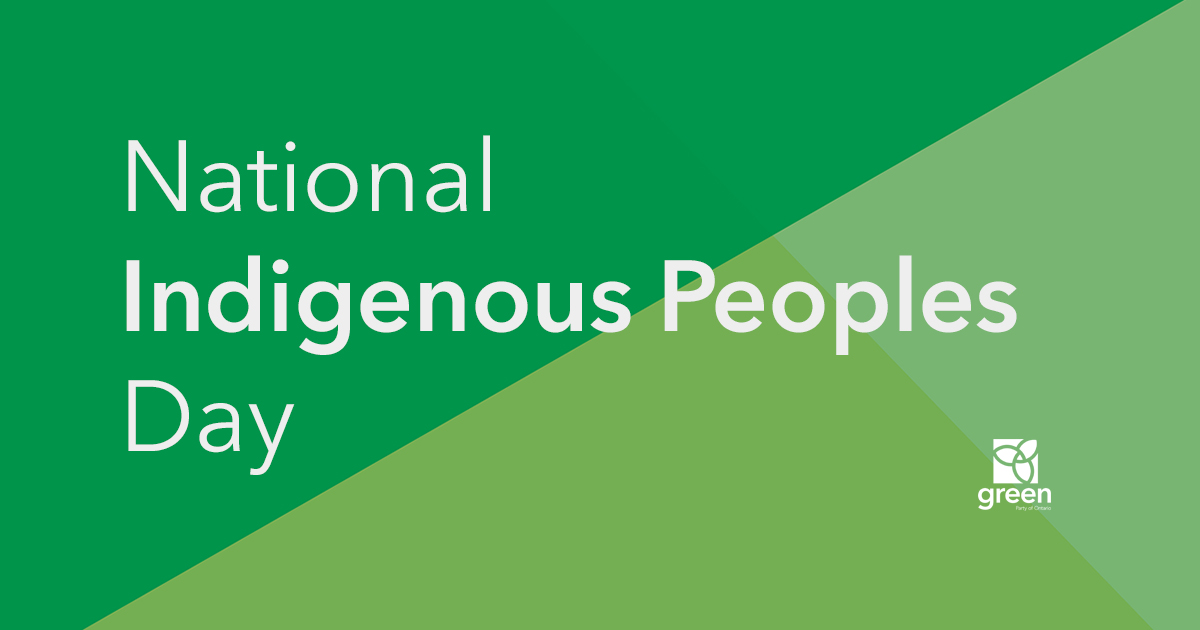 QUEEN'S PARK —  Green Party of Ontario Leader, Mike Schreiner, issued the following statement for National Indigenous Peoples Day:
"Today, I reflect on what our First Nations, Metis and Inuit brothers and sisters have taught us about how to care for the planet that sustains us. And the essential need to consider our impact on the next seven generations with every decision we make.
This includes treating water as a sacred public trust that must be protected for ourselves and future generations. We must also show respect for all peoples and the animals with whom we share this land and co-exist.
It is important to acknowledge the legacy of colonization and environmental racism that exists.
We have a responsibility to be honest about the conditions in First Nations communities and acknowledge that Indigenous livelihoods, traditional practices, and basic human rights have been compromised by industrial projects and pollution. We must act to stop this.
In Grassy Narrows, successive governments betrayed Indigenous communities by not addressing ongoing pollution of the English and Wabigoon River systems. Action to clean up the river and set up the mercury health centre must be a priority.
In Sarnia, petrochemical refineries were historically built right next to First Nations, spewing toxic pollutants on already marginalized communities. The people of the Aamjiwnaang First Nation deserve justice and our government must enforce stronger air and water quality enforcement to protect those living in Chemical Valley.
So while we celebrate the original people of this land today, as settlers we must do more.
It is our responsibility to strive towards reconciliation in everything that we do. We owe this to the people who have called Turtle Island home since time immemorial and who have suffered under the weight of colonization.