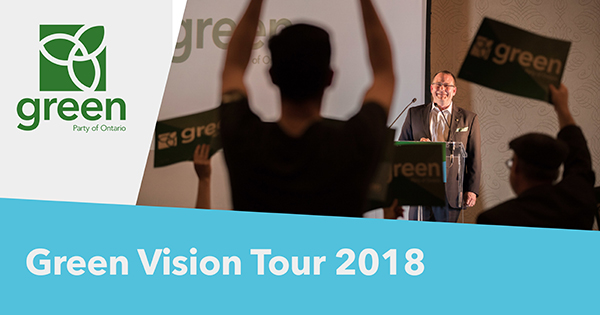 Mike Schreiner will be visiting Niagara as part of the 2018 Green Vision Tour. He'll be touring the province to get your feedback on our Green Vision for Ontario, and what matters most to you in the upcoming June 7 election.
P.S. Want to ask Mike a question?
On Tuesday, March 20 at 7pm, we'll be hosting a livestream of the Green Vision Town Hall, where Mike will be answering questions from around the province around issues that matter most to you.
Tune in on Facebook Live and submit your questions to Mike here.