Provincial Executive Elections
People Powered Change
Every year the party holds internal elections for our governing board, called the Provincial Executive (PE). The PE is responsible for the governance of the Green Party of Ontario and sets the strategic goals, annual plan and budget for the party.
President
1 position available
Ard Van Leeuwen
Eglinton—Lawrence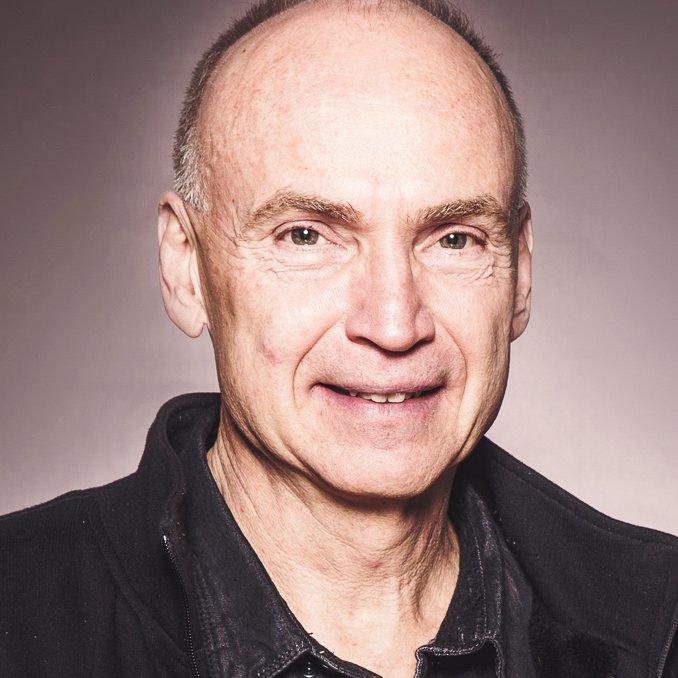 Ard joined the Green Party in 2006. He became involved in his local riding, Dufferin-Caledon, where he participated in 2 provincial campaigns and ran as the federal candidate in 2008 and 2011. Ard later served as GPC Finance Critic and as VP English in the GPC's Federal Council. He has served as GPO President since May, 2017.
In his work life Ard has held various positions in the Information Technology sector including senior management positions in Europe and Asia-Pacific. He has also been an entrepreneur and business owner. Along with his partners he founded 2 consulting companies providing specialty software services to the North American marketplace.
Ard holds an MBA from York University and a Bachelor of Computer Science from the University of Toronto. Now retired, he lives in Toronto with his wife and 15-year-old daughter.
CFO Candidate
1 Position Available
Mike Bumby
University—Rosedale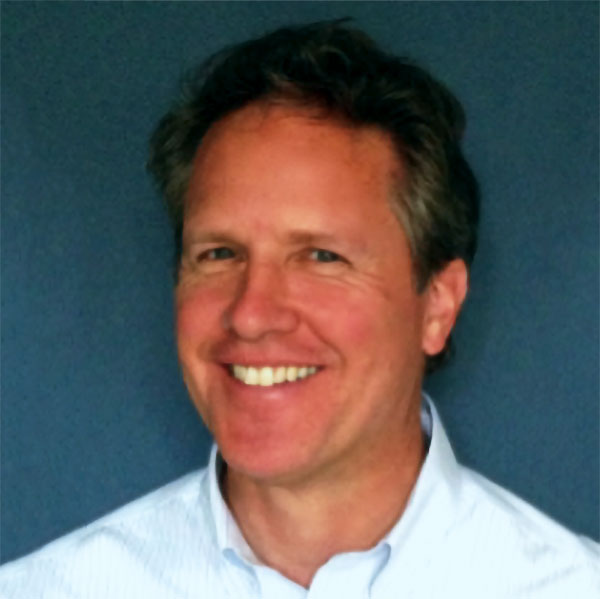 Michael Bumby has helped in the management of the GPO's finances for the last five years, and has served as its CFO for the last four. He holds a Doctor of Veterinary Medicine degree from the University of Guelph and an MBA from the University of Toronto. He has an extensive background in finance, particularly in the life sciences industry and works as the CFO of a publicly traded multi-national corporation based in Toronto.
He believes that politics can and should play a leading role in ensuring the long-term health of the environment. He looks forward to supporting the Green Party's efforts to promote the implementation of sustainable economic and environmental policies.
Young Greens Representative Candidates
2 Positions Available
Hannah Conover-Arthurs
Davenport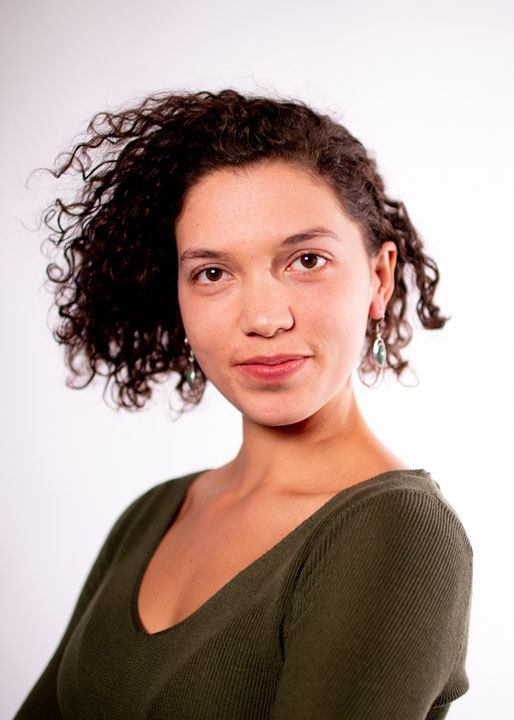 Hannah Conover-Arthurs is a Toronto based chef and urban farmer. Growing up with a passion for alternative medicine and organics, Hannah got involved with food at a very young age. Cooking lead to an interest in organic agriculture and urban farming. She currently works and grows at Fresh City Farms as a local organic food company operating out of Downsview Park.
Hannah believes in the connection between our food, health, soil , and environment. She is an activist defending the environment, women's rights, and democracy. She has been helping the Green Party for the past 2 years, volunteering on multiple campaigns across the country. Hannah is running as the Green Party candidate for the Davenport riding in the 2019 federal election. She hopes to advocate for sustainability, corporate accountability, and prosperity of future generations.
Brett Porter
Mississauga East—Cooksville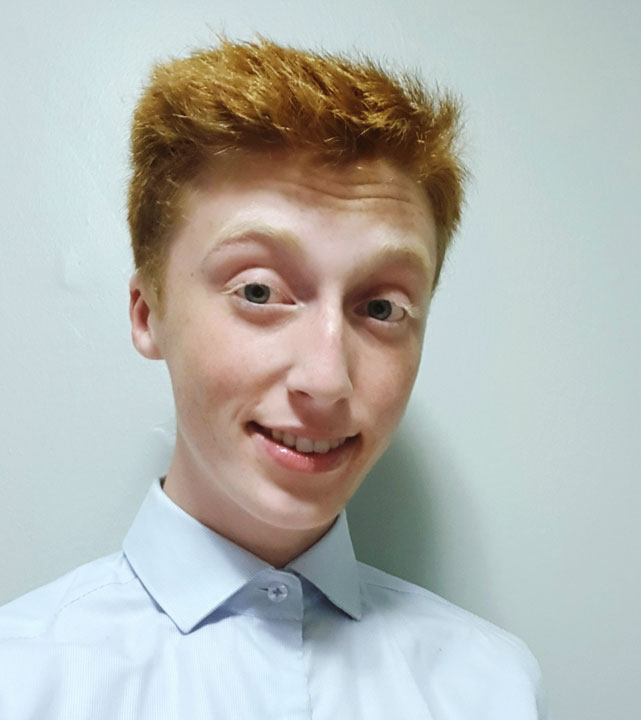 Brett is currently studying Professional Communications with a minor in Politics and Governance at Ryerson University. He is a contributor to the Young Greens Facebook, Twitter, and Instagram pages.
Brett has also volunteered for several election campaigns, including Guelph and Peterborough in Ontario, Wolseley in Manitoba and Nanaimo Ladysmith in British Columbia. He helped represent the Young Greens first model parliament showing, and has continued to advocate for green issues among youth circles.
He is part of Ryerson's debate club, and currently works as a freelance writer. Brett has published articles on carbon pricing, environmental public policy, renewable energy markets and sustainable investing.
Billy Strathdee
Perth—Wellington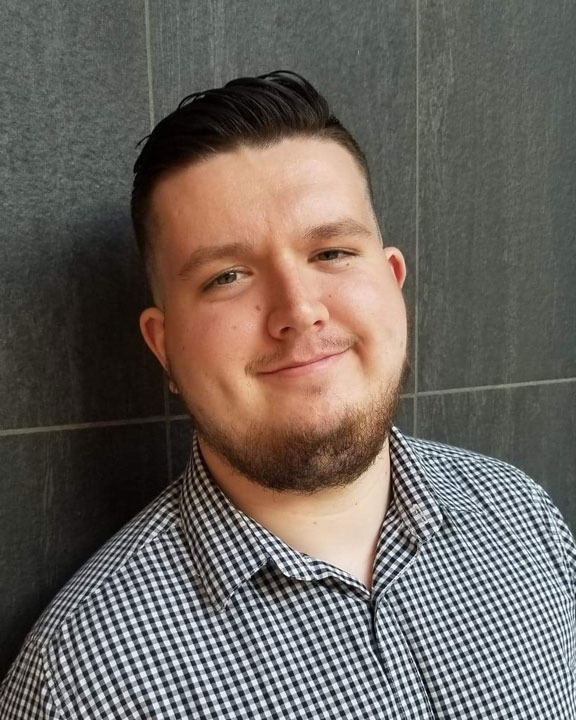 My name is Billy Strathdee and I'm proud to have grown up in the small southwestern Ontario town of St. Marys. When I was a kid some of my favourite activities were swimming in the St. Marys Quarry (Canada's largest outdoor swimming pool), biking through the forest at the nearby Wildwood Conservation Area and playing hockey in the wintertime, especially on outdoor skating rinks. When I was in eighth grade I was lucky enough to have the opportunity to serve as a legislative page at Queen's Park in Toronto. Since then I have been extremely passionate about Ontario politics. The 2018 provincial election was my first time voting and even though I had a very thorough understanding of the issues that plagued Ontario. I was very undecided as to whom I was going to vote for. It was only several days before the election that I found out about the Green Party of Ontario and their vision for a sustainable future, bold climate action and government accountability in Ontario. I signed up as a party member and was happy to vote green for my first time voting in any election. I am currently in my second year of studying political science at the University of Ottawa. Since becoming a member of the Green Party of Ontario in June of 2018, I have become co-president of the uOttawa Greens campus club and I've helped out with numerous local federal Green party campaigns and the national Green party campaign in the 2019 federal election.
Eastern Regional Representative Candidates
2 Positions Available
Nira Dookeran
Ottawa South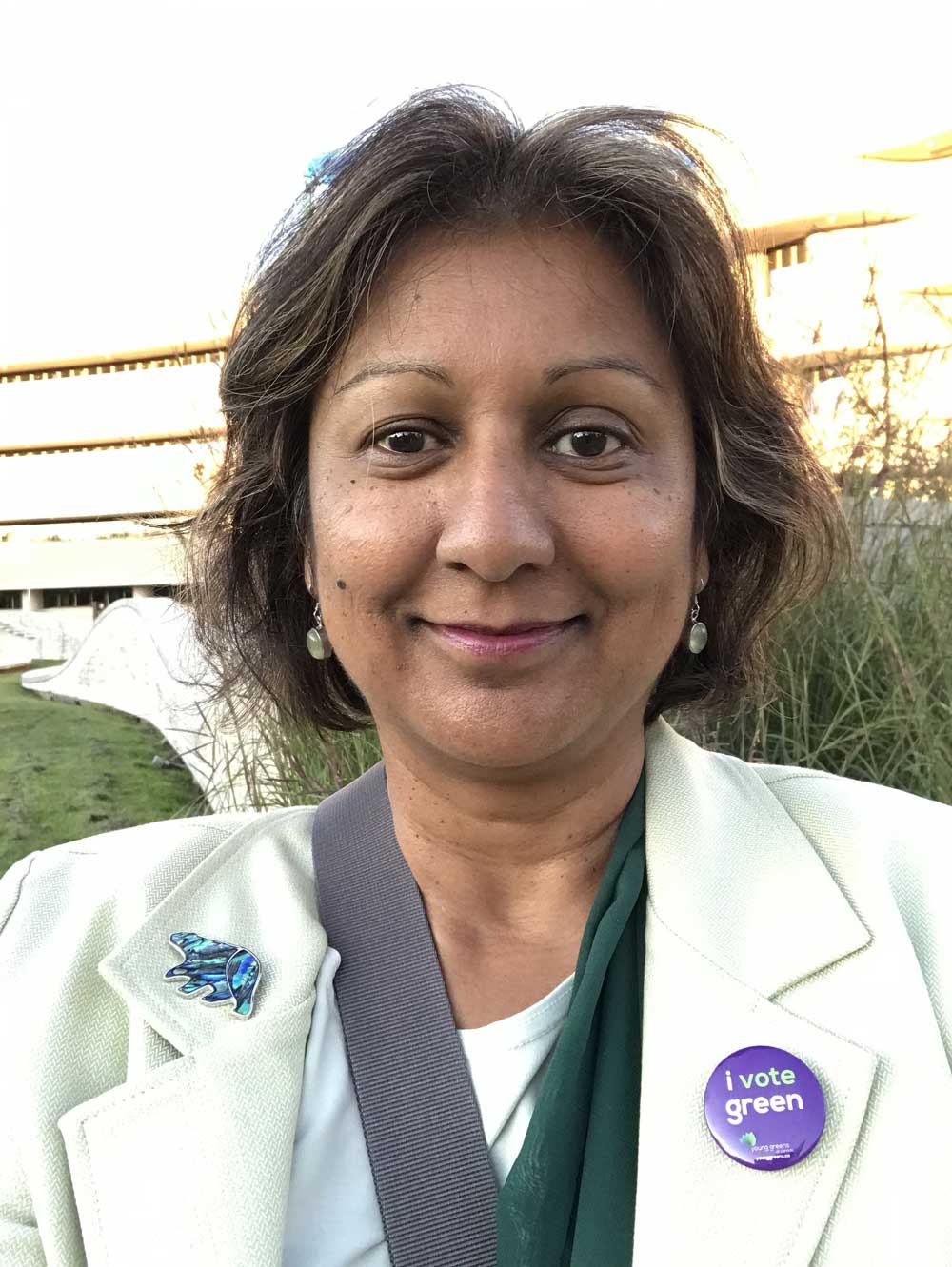 Hello, my name is Nira Dookeran. I currently live in Ottawa, where I have recently retired from a 31-year career in teaching – in public, private, and government sectors.
I am a member in good standing of the Green Party of Canada and the Green Party of Ontario.
I ran as a Green candidate in the 2015 general election in the federal riding of Ottawa-Vanier. I ran again in the spring, 2017 by-election after the sad passing of Liberal MP, Maurice Belanger.
I am currently the CEO of the Ottawa South Greens EDA and the CFO of the Ottawa South Greens Constituency Association. I am also managing the high profile Ottawa Centre campaign of Green candidate, Angela Keller-Herzog. Our worthy opponents included constitutional lawyer, Emilie Taman and federal Minister of Climate Change and the Environment, Catherine McKenna.
Eric Gilmour
Ottawa Centre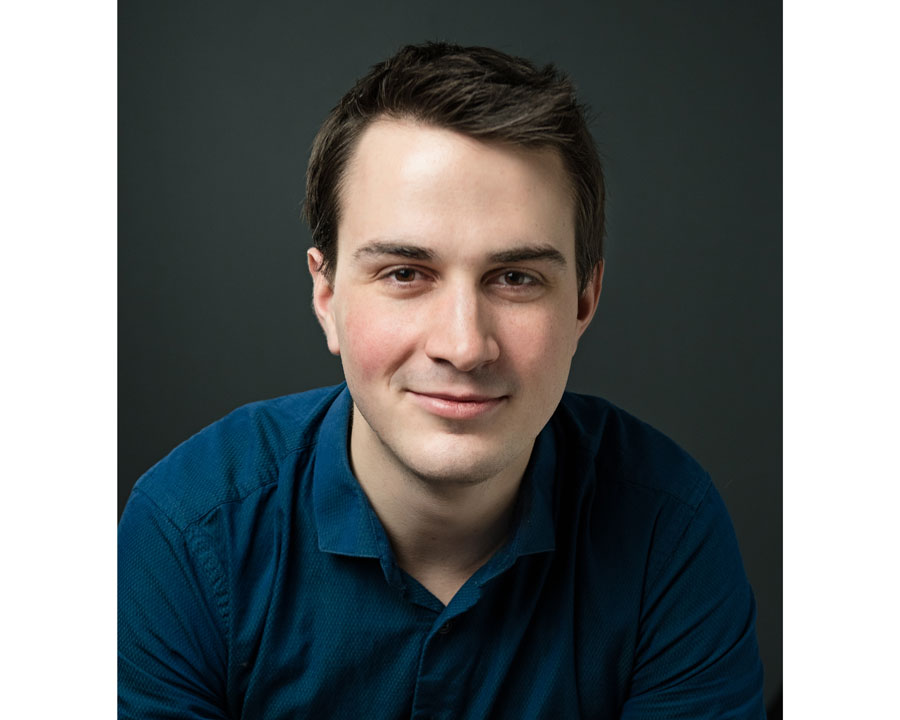 Eric has served as one of the Young Green Representatives on the Provincial Executive since the creation of the position at the 2017 AGM. Since the AGM Eric has been leading the effort in creating the Young Greens of Ontario, including organization relationships with clubs across the Province, advocating for youth issues within the Party, representing the Party in youth debates, and running the Young Greens of Ontario social media pages.
While on the Provincial Executive Eric has also served as Chair of the Conduct Committee, and interim committee set up by the Provincial Executive to deal with member conduct issues before and after the election.
Eric currently lives in Ottawa and works for an engineering consulting company, he specializes in road design and traffic engineering.
Sheilagh McLean
Ottawa—Vanier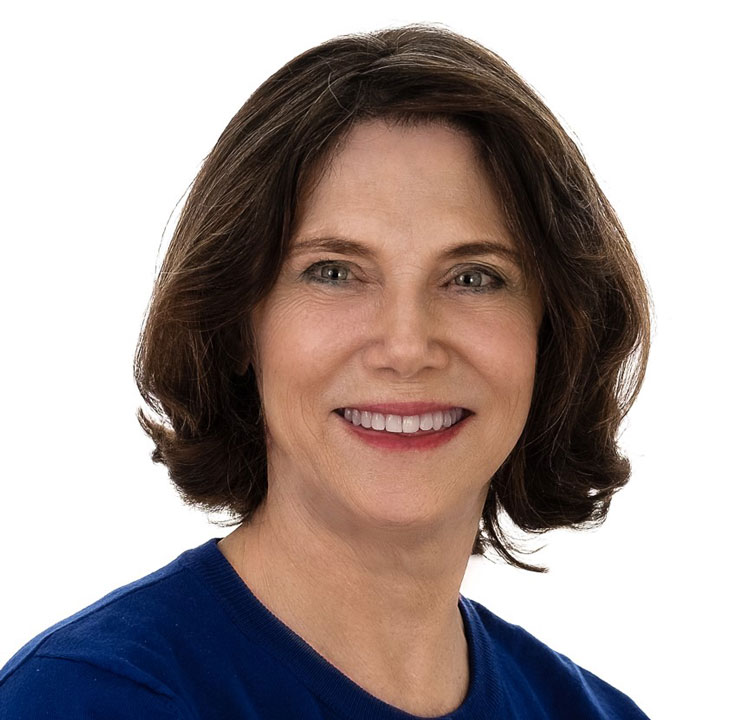 Sheilagh became involved with the Ottawa Greens in 2015. Since then, she's been a Campaign coordinator/manager for two by-elections, President of the Ottawa-Vanier CA (and also CEO for the federal riding association), and a GPO Candidate in 2018.   She's also on the Board of her local Manor Park Community Association as the Environment Chair.
A federal government retiree and yoga teacher, she has a BA in Sociology and Anthropology from Carleton University.  Her federal government career was in human resources, with a focus on leadership, strategic planning and organizational effectiveness.  
She is particularly interested in supporting women in political life, and helping the Green Party of Ontario mature in this exciting stage of growth.
Mark Small
Kanata—Carleton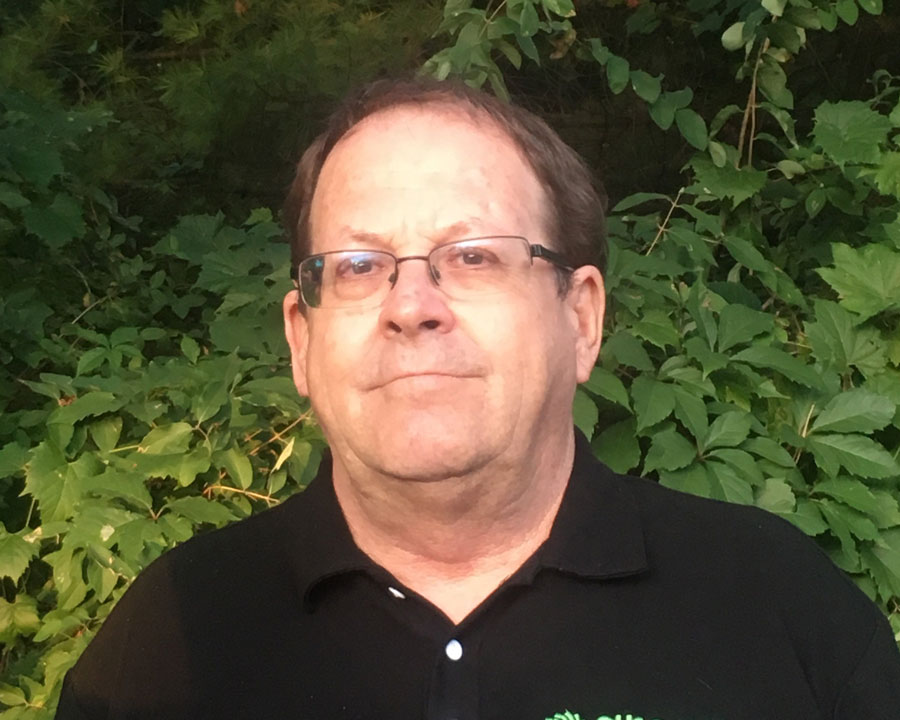 Born in London, England and emigrating with parents at a very early age to Ontario, my father was an OPP officer and we lived in many parts of the province including Peterborough, Prescott, and finally Almonte. I attended public and high school in Almonte and studied Geology and Geographic Information at Fleming College's Lindsay campus.
I worked as a Geologic Technician in Northern Saskatchewan for a number of years btut have now worked in the commercial air conditioning construction industry for 30 years in the Ottawa region.
I am single and I have three adult children, and as a family we lived on a rural property just outside of Almonte and began to notice the effects of rapid climate change in the form of an incredibly destructive ice storm in 1998, a rare tornado before that and things like 30 degree weather during the fall fair seasons.
After celebrating Earth Day every year by cleaning garbage in the area and complaining, I decided that instead of complaining about things I would take constructive action. In the fall of 2006, I saw that Elizabeth May was attending an event in Almonte and I went and listened to what she and other members of the local Green Party had to say. I signed up that night.
I joined the Carleton Mississippi Mills Greens executive in 2012 as a member at large and I am currently the CFO. I am a member of the campaign team for the federal candidate Dr. Jennifer Purdy, and I have taken the lead on organizing our booth at the Carp Fair this year.
Environmental issues are forefront this year and many capable people are doing a great job of championing the cause. However, I would advocate for the social issues causing grief in society such as affordable housing, Ontario Disability Support Program reforms, Livable Income program implementation, and School Board reform.
I will support local constituency association by visiting each of the eastern Ontario ridings either by video or personal visits on a regular basis during the two-year term. Especially important to me is the position of CFO for CAs, and would work on getting experience people into that position for all the ridings that struggle with the accounting.
It would be an honor to represent Eastern Ontario on the Provincial Executive.
Steve Ward
Kingston and the Islands
Steve Ward is a lifelong Kingston-area resident. He was the first member of his extended family to go to university and attended Queen's University where he completed three degrees: Bachelor of Arts Honours, Bachelor of Education, and a Masters of Education. Steve worked a variety of minimum wage part-time jobs throughout university in order to fund his education. Steve's connection to Queen's continues today through his role as an Online Instructor with the Faculty of Education – Continuing Teacher Education.
As a secondary school educator for the past twenty-four years, Steve has served in the following school roles in Kingston and surrounding areas: Teacher, Department Head, Vice-Principal, Summer School Principal, and District Vice-Principal of Special Education. He greatly enjoys his current role as Vice-Principal at a local high school.
Steve has long been an advocate for issues championed by Greens and has been a member of both the Green Party of Ontario and the Green Party of Canada since 2017. He previously served as President of the Kingston and The Islands GPO CA and as Campaign Manager for the provincial campaign to elect then Deputy GPO Leader Robert Kiley in Kingston and The Islands in 2018. Currently, Steve volunteers on the GPC Kingston and The Islands EDA as Communications Chair and he is also Communications Coordinator for the #VoteChristmas campaign to elect Candice Christmas as the next MP for Kingston and The Islands.
With this extensive background experience, and an active presence on social media (Twitter @stevewardpoli & FB @SteveWard), Steve is well-versed on the key issues facing Ontario and is excited about the possibility of serving in a new capacity as the Eastern Region Representative on the GPO Provincial Executive.
Southwest Regional Representative Candidates
2 Positions Available
Anees Munshi
Wellington—Halton Hills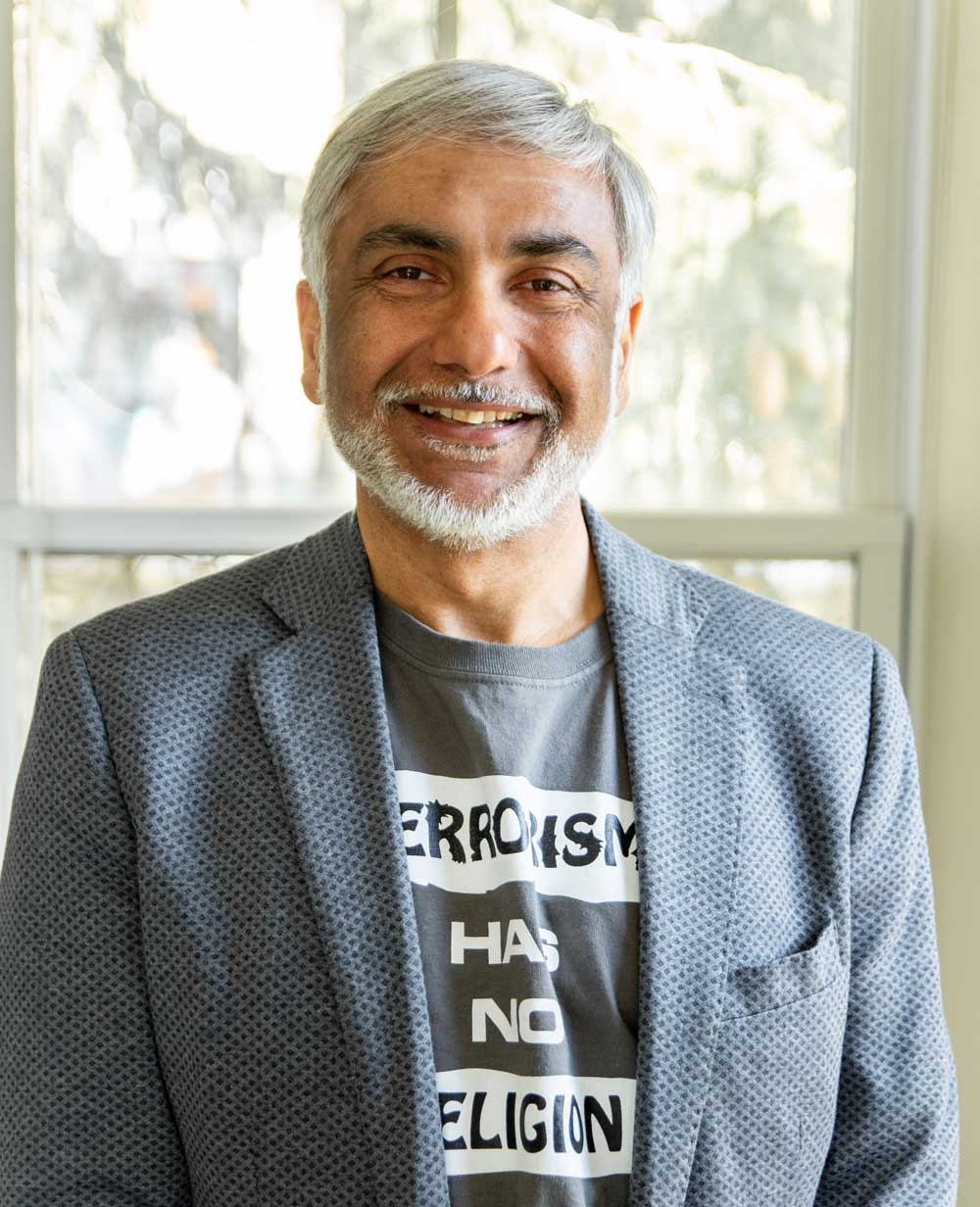 I am an engineer, a tech-entrepreneur and founder-CEO of a telecom company, IPFINITY Inc. IPFINITY provides telecom services to larger businesses and enterprise clients in Canada and the US and we serve a number of multinational clients. Previously, I co-founded and ran Datawire (http://datawire.com/) which was sold to First Data, one of the world's largest payment processors.
As an engineer I have expertise in telecom, big data, cloud and distributed infrastructure and IP (cyber) security. As an entrepreneur I have been involved in consumer electronics, security, data communication, telecom and infra-structure startups. I have board experience in the private, public and non-profit spheres.
My wife and I have are residents of Rockwood (near Guelph) going on eight years. My wife is the Lead Physician at the East Wellington Family Health Team. I have five children, three of whom are in university (Carleton, Ottawa, Brock) and two younger ones 9 and 11 who go to Ecole Harris Mill Public School in Rockwood.
I am involved in several community projects, here are a few:
* The Rockwood Farmers' Market – this is a non-profit initiative to create multigenerational community engagement around local food, sustainable farming and local entertainment
* University of Guelph's Multi-faith Resource Team
* The Guelph Bridging Group – a multi-faith group that advocates for peace and understanding between people of various faiths in Guelph
* IFRA (a non-profit cooperative that provides funeral relief in Guelph-Wellington)
* http://PeaceRiders.org/ (a charity that supports world peace)
I am an avid cyclist (I ride in every weather) – road, gravel, bike packing, trails.
Kevin Shaw
Sarnia—Lambton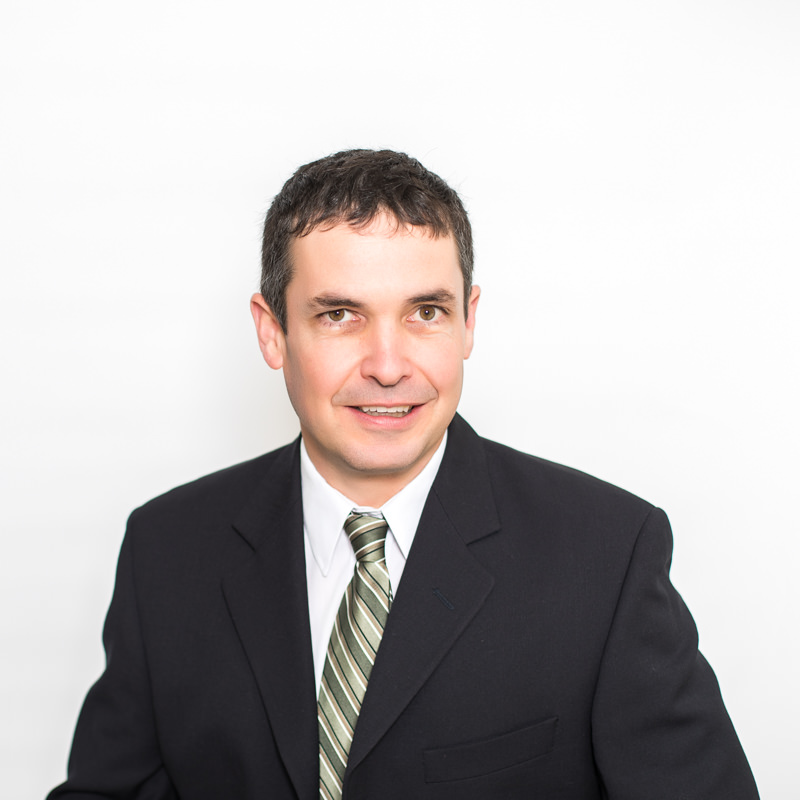 Kevin is excited for the opportunity to join the Provincial Executive. He lives in Petrolia and was the Green Party Candidate for Sarnia-Lambton in the 2014 and 2018 provincial elections. Kevin also serves as the President of the Sarnia-Lambton Constituency Association and recently joined the GPO's Shadow Cabinet as Ministry of Natural Resources and Forestry.
Kevin is married and has three sons and works as a highschool math teacher. He also operates High School Sports Zone, a website system used by many school athletic associations across Ontario.
As a member of the Provincial Executive Kevin would strive to work hard, listen well, and share his ideas to help position the party win more seats in the next election.
Toronto Regional Representative Candidates
2 Positions Available
Victoria Jewt
Scarborough—Rouge Park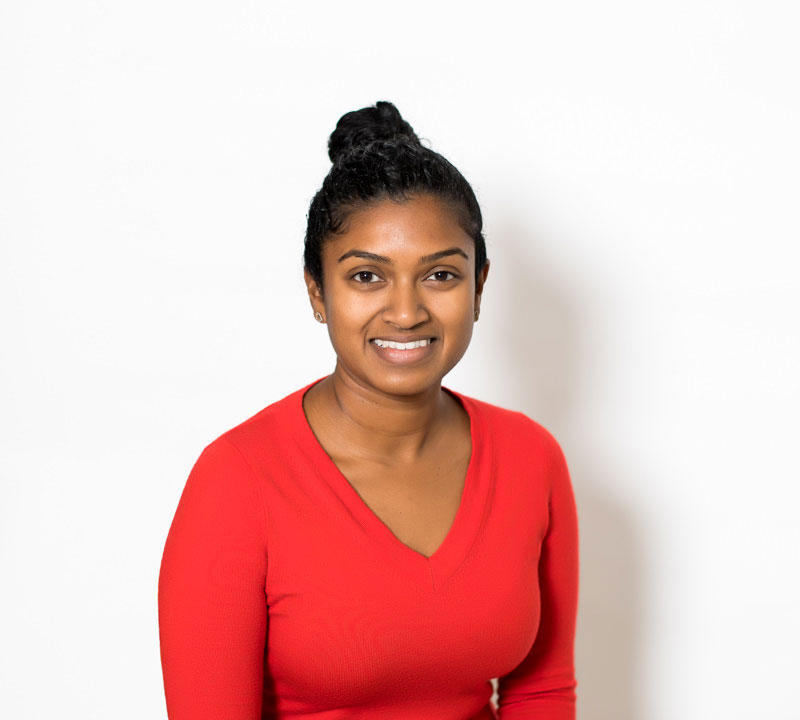 Victoria was born in Canada, and grew up in Scarborough the Rouge Watershed. She attended the University of Toronto, Scarborough Campus, where she graduated with an H.BSc in the Life Sciences program with a double major in Neuroscience and Health Studies, and a minor in Psychology. Victoria then went on to work 3 years for a Canadian Federal regulator enforcing Anti-Money Laundering laws, while attaining a certificate in the Proficiency of French Language and Culture. From there, she moved to the financial industry and have been there for 7 years, gaining experience in the Compliance and Operational Effectiveness departments. Victoria has also worked part-time for environmental organizations, including The Friends of the Greenbelt Foundation, Environmental Defence, and The Wilderness Committee.
In addition, Victoria spends her free time as a volunteer in Toronto, North York, and Scarborough with grassroots and resident-led community groups. Furthermore, Victoria joined the Green Party of Ontario in 2016 and got involved in her local riding (Scarborough Rouge-Park) in a provincial election, by-election, and the campaign of the Green Party of Canada's candidate for the 2019 federal election. Victoria believes the largest changes in environmental sustainability can be made with the right policies in place.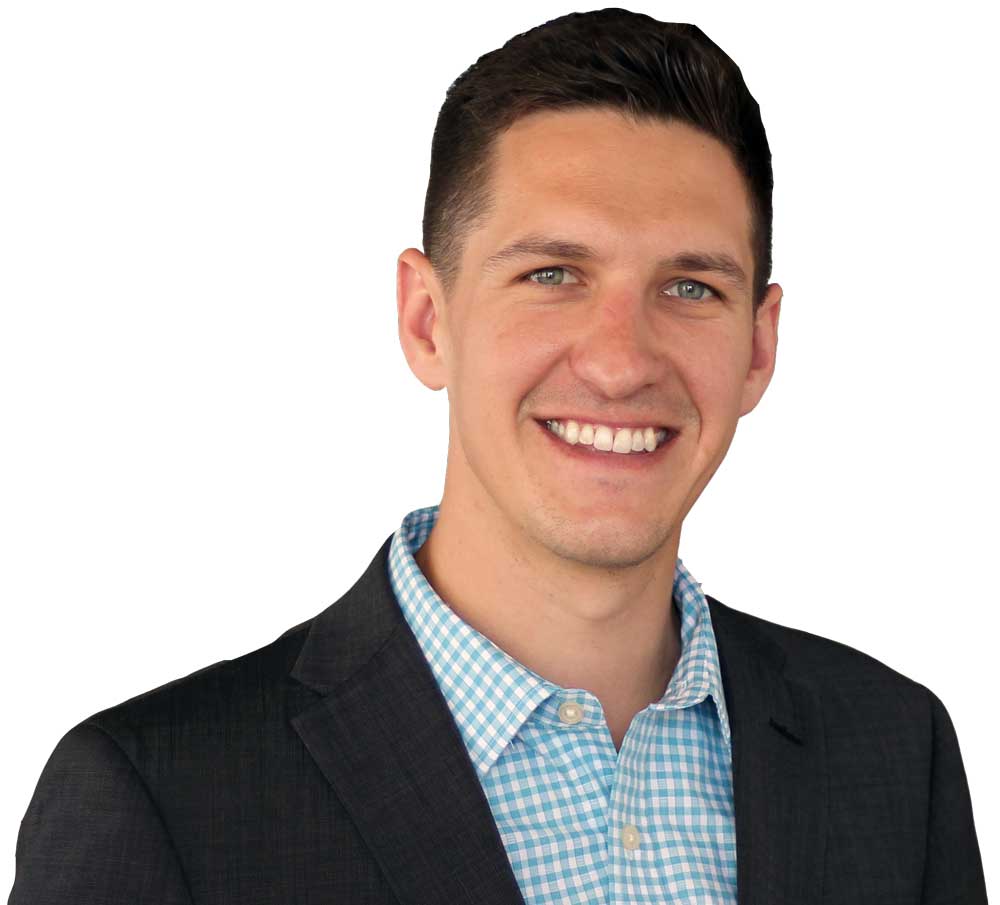 Originally from Adelaide, Australia, Aleks moved to Toronto in 2011 and has been involved with the Green Party of Ontario since 2015 in various capacities. Aleks is the current Toronto Region Co- Representative on the Provincial Executive and is seeking re-election. He is also President of the Davenport Constituency Association.
Aleks is a motivated project manager, business development manager, and technical consultant in the engineering field with a over a decade of demonstrated history. Aleks graduated with a bachelor in Geoinformatics and Surveying from the University of South Australia; as well, he has completed a certificate in Business Communications at Harvard Extension School and gained the Credential of Readiness with Harvard Business School Online.
Central Regional Representative Candidates
1 position available (filling a vacancy)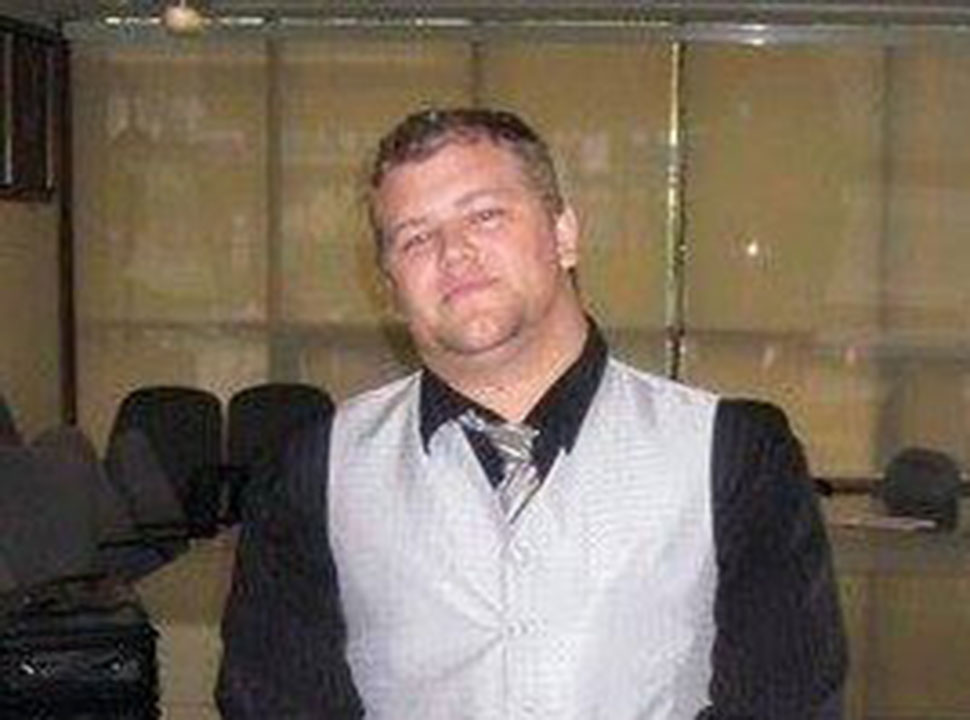 My history has provided with many unique experiences. For the first 15 years of my working career, I worked in the entertainment industry in a variety of ways working for companies such as Maple Leaf Sports & Entertainment, Drayton Entertainment, Impact Live Entertainment Defiance Entertainment and a host of others handling every aspect from event management and organization, promotions, sales, and yes working on the entertainment side myself personally.
Since 2015, I have settled with my family to work in litigation as a Paralegal, developing my own practice geared towards advocating for those that have been wronged, while my family and I settled on a Hobby Farm outside of Midland to raise our two children.
While working as a sole proprietor, I have become a member of many local organizations across our region including Business Networking International, Georgian Bay Business Connections, Barrie Chamber of Commerce, Orillia Chamber of Commerce, Advocates Society, Coldwater Steampunk Board, Port a Rama Committee, Electric Vehicle Society, Friends of the Waverly Uplands, on top of my responsibilities as a member of the Green Party
I first joined the Green Party in 2018, where in a short time, I have joined my local EDA, ran as a candidate in the York Simcoe federal by-election, and served as Federal Campaign Manager at certain points for no less than 3 campaigns. In the interim I produced Elizabeth May's Barrie Rally, which was attended by more than 400 people and raised a significant amount of money for four local campaigns.
While my family will always come first, I have a unique passion for Green Politics which has given me the energy to throw myself all in and dedicate a significant portion of my time to this cause that I hold above all others. If you want someone dedicated to moving the Green Party forward tirelessly and advocating for a better future for us all, choose me, Mathew Lund to represent the Central Region on our Provincial Executive.
Stefan Wiesen
Dufferin—Caledon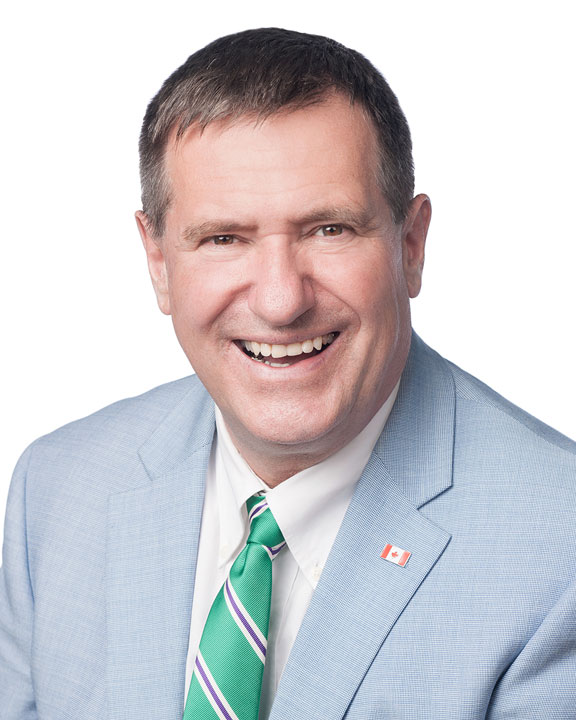 Stefan's family immigrated from Germany in 1993. Here, he became entrepreneur: Manufacturing consumer goods, then an Orangeville-based solar company under the auspices of the former Ontario FIT Program and finally his Guelph-based marketing agency shared with two partners. Like Stefan, his company is very "open and inclusive" oriented, being a B-Corp (enshrined respect for the environment, employees, community) with an ESOP (employee stock ownership). He was treasurer of the Orangeville BIA, chairman of the Guelph Chamber of Commerce and is currently treasurer of the Career Education Council of Guelph-Wellington-Dufferin. His daughter Laura Campbell is well known as Green Candidate during the 2018 Provincial election and owner of a restaurant in Orangeville, which Stefan's wife founded. Laura has two young children that are Stefan's motivation to run for MP in 2019. He wants to put all efforts of the rest of his life to save their planet. His younger daughter Anna owns an artist collaborative business in Toronto. In his youth, Stefan was editor-in-chief of Germany's largest political student newspaper and leader with the CDU, the party of Germany's chancellor Angela Merkel. In his early professional years, he worked in Germany, France and Michigan after an education in banking and business administration. His spare time is dedicated to tinkering with his vintage car and bikes. He confirms that these machines are fully recycled and saved from a landfill.
Every year the party holds internal elections for our governing Provincial Executive (PE). The PE is responsible for the governance of the Green Party of Ontario, similar to a board of directors, and sets the strategic goals, annual plan and budget for the party.
The successful candidates will be announced at the 2019 Annual General Meeting in Scarborough – at the Gala dinner on Saturday November 2nd, 2019.
The GPO uses an online, secure company to run our elections – Simply Voting. Learn more at https://www.simplyvoting.com/
Who can vote
Current members of the GPO can vote for the Provincial Executive. Not a member? Join by October 19th to be eligible to vote online or at convention, or by October 1st to vote with a paper ballot by mail.
Ballots will be emailed to all current members with an active email on file.
Members without an active email on file will be mailed a paper ballot by postal mail. Mailed ballots must be received back at the Toronto office by October 30th, 2019.
Members can vote for;
Provincial positions available this year (ie President & CFO)
Regional representatives for the region they live in, if they are up for election this year
Young Green Reps if they are 29 or under
How to vote
There are four ways to cast your ballot (more details below):
Online
In person at convention
By mailing your ballot, or
By sending your ballot with a delegate attending the convention
1.  Vote Online
Current members with an active email on file will receive an email from "vote@simplyvoting.com" on October 5th, 2019, with instructions, a unique voting password, and a link to your online ballot.
2. Vote in person at the Convention
You can vote in person at the convention at the online kiosk, or by paper ballot with your membership number and signature. Ask at the registration desk for more information.
3. Vote by mail
If you are a current member without an email on file, you will receive your ballot by mail. Your ballot will include credentials to vote online, if you choose to do so. Mailed ballots must be received at the GPO office by October 30, 2019.
How to send your ballot by mail
Please seal your ballot inside an envelope (if you've received your mailed ballot, an envelope will have been included; place your ballot in this envelope). Sign the front of this envelope and write your membership number above or below your signature. To request your membership number, please email pe_elections@gpo.ca
There should be no other markings on this envelope. Insert this envelope into a second envelope addressed to:
Green Party of Ontario
PO Box 1132 Station F
Toronto, ON M4Y 2T8
Please ensure to include your return address on the second envelope. Your ballot needs to be received at the GPO office by October 30, 2019.
4. Vote by paper sending your paper ballot with a delegate attending the convention
If you know someone attending the conference, you may send your ballot with them.
Please seal your ballot inside an envelope. Sign the front of this envelope and write your membership number above or below your signature. To request your membership number, please email pe_elections@gpo.ca
There should be no other markings on this envelope.
These ballots must be delivered personally to authorized staff at the convention in the sealed envelope.
How the ballots will be counted
Overview: Preferential voting for Provincial Executive elections
The GPO uses a preferential ballot for internal elections. When more than one candidate is listed, electors mark their ballots in a way that indicates their first, second, third, etc. choices regarding the outcome of a contested issue or the election of someone to a specified position.
The ballots are initially sorted according to each voter's first choice.  If a nominee is the first choice for more than 50% of the ballots cast, they are declared elected. If no one person receives more than 50% of the ballots cast, then the ballots for the nominee who received the fewest votes are redistributed according to the second choices marked on them. This process is repeated until one of the nominees has accumulated over 50% of all the ballots cast. This nominee will be declared elected.
If runners-ups are also to be elected, only ballots representing a different gender from the first place winner's gender are eligible. All eligible ballots are sorted again according to their first choices except the first-place winner ballots, which are sorted according to their second choices. If that doesn't give over 50% of the total ballot count to another candidate, the smallest of the remaining piles will be resorted according to the next-named choices marked on them, and so on.
If at any point in this process the option of "None of the Above" accumulates more than 50% of the ballots, all of the remaining unselected choices are declared "defeated."
Deputy Leader and Regional Representative elections
Candidates for Deputy Leader and Regional Representative are elected in pairs of different genders. The candidate for each position with the most votes (as outlined above) is elected. Then, of those candidates of a different gender than the first-place winner, the one with the highest number of votes is also elected.
Accepted vote markings
Where more than one candidate is listed, you can mark your ballot in a way that indicates your first, second, third, etc., choices.
You can abstain from any of the ballot questions.
Some notes on None of the Above (NOTA)
NOTA is treated as a candidate
You may rank NOTA as #1 if you do not want to vote for any of the candidates, or you may abstain from the ballot question
If you do choose to rank candidates after NOTA, and NOTA does not "win" (receive 50%+1 of the votes), your vote will be redistributed to your next ranked candidates
The Provincial Executive positions
The following positions are up for election at the 2019 convention:
1 President
1 CFO
2 Young Greens Representatives
2 Southwest Regional Representatives
2 Eastern Regional Representatives
2 Toronto Regional Representatives
1 Central Regional Representative (to fill a vacancy)
Provincial Executive (PE) Responsibilities
The PE has the power of the membership between General Meetings. It reports to the membership at each Annual General Meeting and is governed by the Constitution, Bylaws, Directives and other PE Policies. As the elected officials of the party the PE is responsible for making decisions regarding direction of the party. Some of their responsibilities include, but are not limited to, hiring staff, approval of spending and budgets, determining dates and locations of GPO General Meetings etc.
PE members are expected to attend monthly tele-conferences and in person meetings twice per year.
PE Duties
The Provincial Executive ("PE") is the governance and operational board of the GPO. The PE is directly elected by the membership. Accountability is provided at Annual General Meetings and through elections. The PE is the highest decision making body between AGMs, as defined in the Constitution. The PE will set an annual plan and budget for the party.
The PE hires an Executive Director ("ED") who leads the operational functions of the Party, and reports to the PE.
The Ombuds Committee is appointed by the PE, but operates independently and is responsible for hearing and investigating the appeals of members.
Other ad-hoc committees are created by the PE, especially Election Committees to handle the PE elections and a Leadership Contest Committee to oversee a Leadership Contest when called.
The Regional Reps have an organizational role on the Membership Team and governance role in the organization. They lead regional meetings when held.
You can find full voting rules and positions in the constitution, available online at https://gpo.ca/about-the-gpo/