Thank you!
Thank you to all that participated in the June 2021 GPO Virtual Convention!
It was a weekend filled with engaging discussion, dynamic panelists, and informative workshops. Greens are gearing up for the June 2022 election. Let's keep working together for a greener and more caring Ontario!
See you next year!
Agenda
We will be having our regular updates from our President, CFO, and our leader Mike Schreiner as well as workshops and a plenary session.
Green Leaders' Welcome
We're excited to have our Deputy Leader Abhijeet Manay hosting our 2021 convention. Join us as Mike Schreiner, Leader of the Green Party of Ontario, and Annamie Paul, Leader of the Green Party of Canada welcome you to our 2021 Virtual Convention.
Volunteer Awards
Each year, the GPO recognizes how important volunteers are to our Party, with the Lois James Legacy Award, the Community Involvement Award and the Rising Star Award.
Take The Lead Panel LIVE
Host
Sara Sayyed, Community Organizer
Panelists
Sonia Furstenau, Leader, BC Greens
Michele Beaton, MLA, Mermaid-Stratford
Dr. Lisa Gunderson, GPC Nomination Contestant, Esquimalt-Saanich-Sooke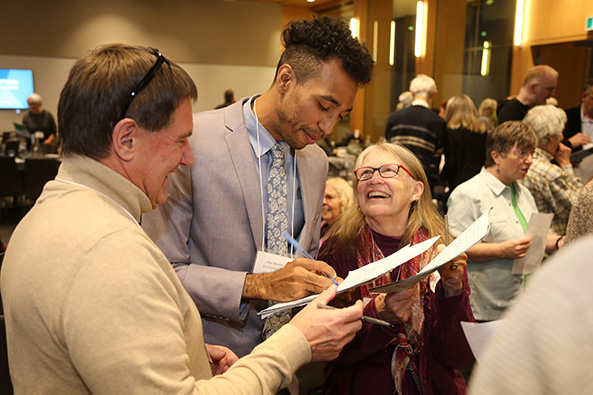 Do you have an idea that you want our elected MPPs and candidates fighting for?
There are many ways you can participate in our 2021 convention.
As a GPO member, you can
share your ideas
give meaningful feedback on submitted policies
help choose which Policy Statements matter most
discuss, learn and vote at the 2021 GPO Convention
Provincial Executive Elections
Every year we hold internal elections for our Provincial Executive (PE). The PE is responsible for the governance of the Green Party of Ontario, similar to a board of directors, and sets the strategic goals, annual plan and budget for the party.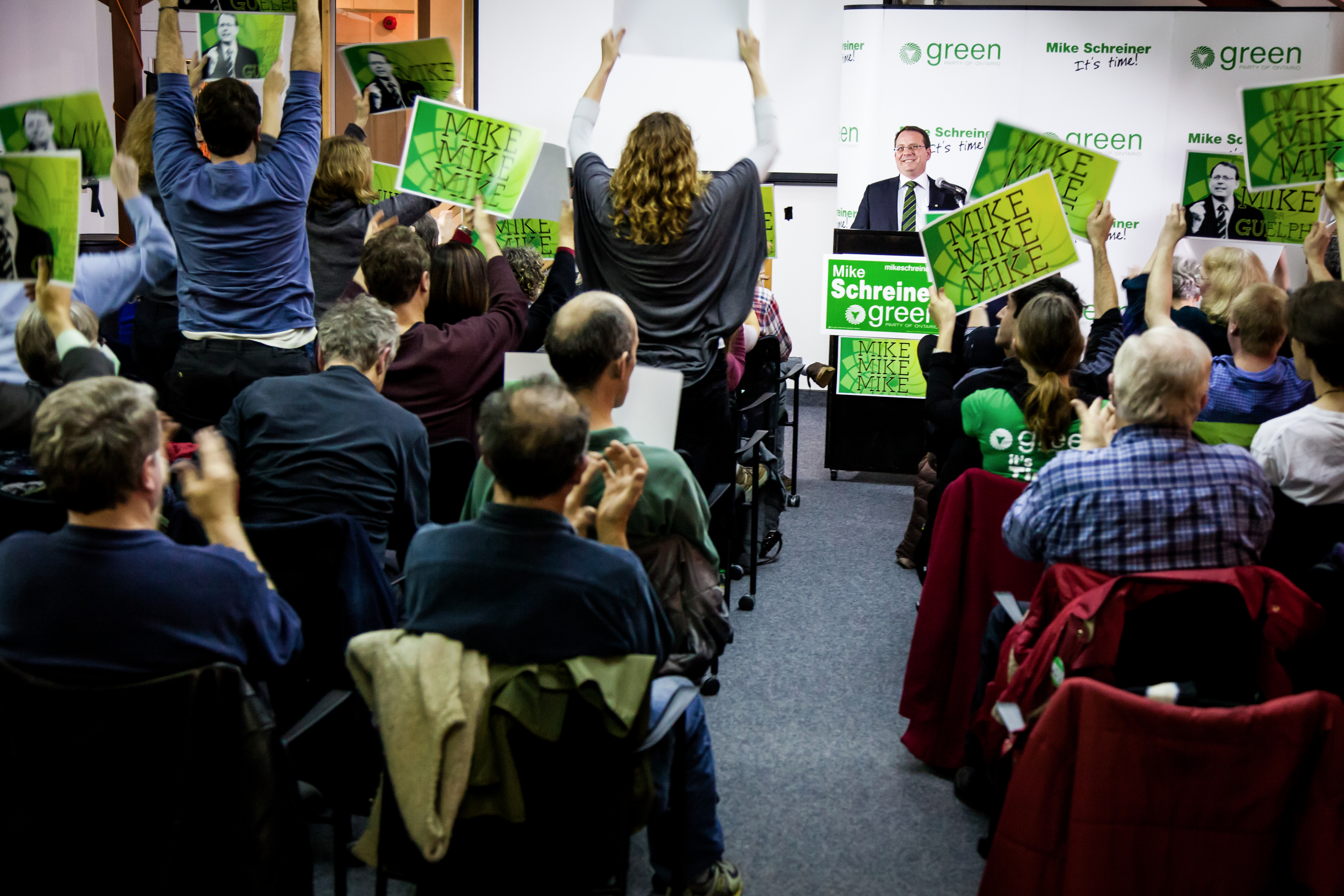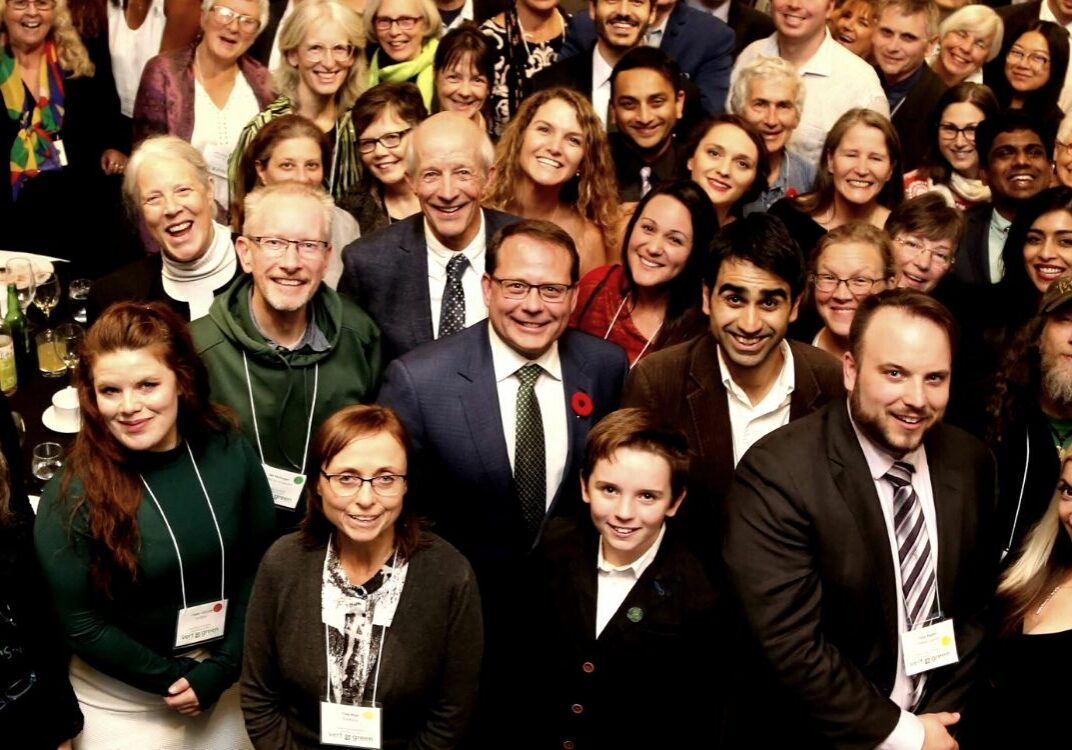 Volunteer Awards
The Lois James Legacy Award recognizes volunteers who have demonstrated exceptional service and commitment building the Green Party of Ontario (GPO). Lois was a decades-long volunteer with the GPO, and was an integral part of the creation of the Rouge National Park.
The Community Involvement Award recognizes volunteers with a proven track record of engaging citizens in the promotion of Green values such as building strong communities, fostering local economies and promoting health & well-being in Ontario.
The Rising Star Award will recognize a newcomer (3 years or less) to the GPO who has shown enthusiasm and ability in volunteering for their Constituency Association (CA), a campus group, or the GPO office and have demonstrated a positive, motivating spirit.
The Results for the 2021 Volunteer Awards are In! 
Equity Policy
Promotion and Protection of Diverse, Equitable, and Safe Spaces
(13.1) The Green Party of Ontario (the Party) is committed to providing an environment free of discrimination and harassment, where all individuals are treated with respect and dignity, can contribute fully, and have equal opportunities. (13.2) Under the Ontario Human Rights Code, every person has the right to be free from harassment and discrimination. Harassment and discrimination will not be tolerated, condoned or ignored at the GPO. (13.3) The Party also recognizes that harassment and discrimination limit the ability of people to participate fully in organizations such as ours and therefore in the practice of the democratic values that our organization endorses. Concomitant with its mission to elect Members of Provincial Parliament and impact Ontario politics, then, the GPO pro-actively supports building awareness of harassment and discrimination and providing for the equitable participation of all Ontarians in the political process. (13.4) The Party is committed to a comprehensive strategy to address harassment and discrimination in the organization, including: (13.4.1) Establishing, publicizing, and regularly revisiting this article; (13.4.2) Providing training and education to ensure that all Party members and staff know the rights that are provided to them and to visitors at GPO events, the responsibilities they have under this article and Human Rights legislation, and the processes and procedures to follow in the event of a complaint; (13.4.3) Monitoring organizational systems to help ensure their design and function minimizes opportunities for harassment or discrimination and maximizes safety and inclusivity; (13.4.4) Providing an effective, accessible, and fair complaints procedure for both complainant and respondent; (13.4.5) Promoting appropriate standards of conduct at all times; (13.4.6) Ensuring that disciplinary or restorative measures are imposed, as necessary and as determined by process; (13.4.7) Promoting diversity on all committees and in all decision-making bodies. (13.5) To achieve the goals and commitments in this Article of the Party's Constitution, the Party shall have: (13.5.1)The Safe Spaces Committee which shall be responsible for addressing institutional matters as they relate to this Article (13.5.2)The Conduct Committee which shall be responsible for investigative processes, disciplinary matters and enforcement of this Constitution, Party Bylaws, Member Code of Conduct, and the Ontario Human Rights Code.