Convention

2019 Scarborough

 




November 1st – 3rd
Join the Green Wave
From BC to Ottawa to the Maritimes, a Green Wave is building across Canada. In Ontario we've elected our first Green MPP and are at record-high popularity in the polls.
This is your best chance to get to know the Ontario Green Party and our vision for building a clean and caring economy.
This is a weekend of inspiring speakers, panel talks on everything from affordable housing to climate solutions, and exciting workshops on political action.
Best of all, you'll get to meet our leader, Mike Schreiner.
Whether you're a long-time member or just thinking about voting Green, there is something for you at the GPO convention!
Join us in Scarborough from November 1-3.
Breaking
Dianne Saxe has been confirmed as our keynote speaker.
Dr. Saxe was Ontario's Environment Commissioner from 2015-2019, before the position was abolished by the Ford government. Book your ticket for the Saturday gala to hear her insights into Ontario's environmental future.
Register
Note: registration will close on October 24th.
Get a single day pass for just $75 or attend the whole weekend for just $175. Discounts are available for youth, seniors and unemployed.
What you get with your registration:
Keynote speeches from inspiring leaders
Panel discussions on the biggest issues facing Ontario
Trainings and workshops on political organizing
Networking with like-minded people
Deliciously healthy meals
Contact us at admin@gpo.ca or 1-888-647-3366 to speak with us about registering!
More information
Convention agenda
Plan your trip
Submitting a policy
Elections to our Provincial Executive
Awards
Register
Ticket Prices
Weekend Pass: $175
Weekend Pass (Youth/Retiree/Unwaged): $125
Saturday Evening Gala Only: $75
Friday Day Pass: $75
Saturday Day Pass (includes Gala): $125
Sunday Day Pass: $75
Dates and Deadlines
The draft deadline to submit policies is August 15th, and the final deadline to submit policies to be debated at the 2019 Convention is Friday September 13th.
Nominations for Provincial Executive must be submitted by September 13th.
Volunteer award nominations must be submitted by October 1st.
The Convention and AGM will be held Friday November 1st to Sunday November 3rd.
Friday November 1st
| Time | Event | Presenter(s) |
| --- | --- | --- |
| 4:00 PM | Group Activity at Centennial | |
| 6:00 PM | Ice breakers | |
| 7:00 PM | Dinner and networking reception | |
| 8:00 PM | Keynote Address | details to be announced soon |
| 8:30 PM | Table Talks | Local Community Leaders |
| 10:00 PM | Hospitality Suite | |
Saturday November 2nd
| Time | Event | Presenter(s) |
| --- | --- | --- |
| 8:00 AM | Breakfast | |
| 8:30 AM | Greetings, President's Address, and CFO Report | |
| 10:50 AM | Trainings and workshops on political organizing and campaigning | |
| 12:00 PM | Lunch | |
| 1:00 PM | Leader's Keynote Address | Mike Schreiner |
| 1:45 PM | Workshops | |
| 3:00 PM | Panel discussions on climate solutions, affordable housing, preventative health, diversity and more | |
| 4:00 PM | Speaker | Lynn Lund, Deputy Leader of the Green Party of PEI and MLA for Summerside-Wilmot |
| 6:00 PM | Gala Reception | |
| 7:00 PM | Gala Dinner | |
| 7:50 PM | Presentation of Awards and Provincial Executive election results | |
| 8:45 PM | Keynote Address | Dianne Saxe, former Ontario Environment Commissioner |
| 9:30 PM | Hospitality Suite | |
Sunday November 3rd
| Time | Event | Presenter(s) |
| --- | --- | --- |
| 8:00 AM | Breakfast | |
| 9:00 AM | Plenary: policy discussion and voting | |
| 11:20 AM | Workshops | |
| 12:00 PM | Lunch | |
| 1:00 PM | Speaker | |
| 1:55 PM | Workshops | |
| 3:00 PM | Convention End | |
Centennial College Event Centre 937 Progress Ave, Scarborough, ON M1G 3T8
Getting There
By Car
Eastbound:
From the 401 Eastbound Collectors, take the Markham Road S exit.
Heading south on Markham Rd, that the first left onto Progress Ave.
Follow Progress Ave towards parking lots on Centennial Campus.
Westbound:
From the 401 Westbound Collectors, take exit 383 for Markham Road N.
Heading north on Markham Rd, take the first left onto Milner Ave.
From Milner Ave, take the second right to head south on Progress Ave.
After 650m, turn left towards parking lots on Centennial Campus.
Carpool
If you are looking for a ride to the convention or have space in your car to share, please sign up to participate in our carpool.
By GO Train
Take the GO train to Scarborough GO Station.
Transfer to 102D bus. Exit at Progress Ave stop.
Walk east on Progress Ave 500m to Event Centre.
From downtown by TTC
Take Bloor-Danforth Line east to Kennedy Station.
Transfer to Scarborough Line northbound. Get off at Scarborough Centre Station.
Take 134A or 134C bus from Scarborough Centre Station. Exit at Roadway to Centennial.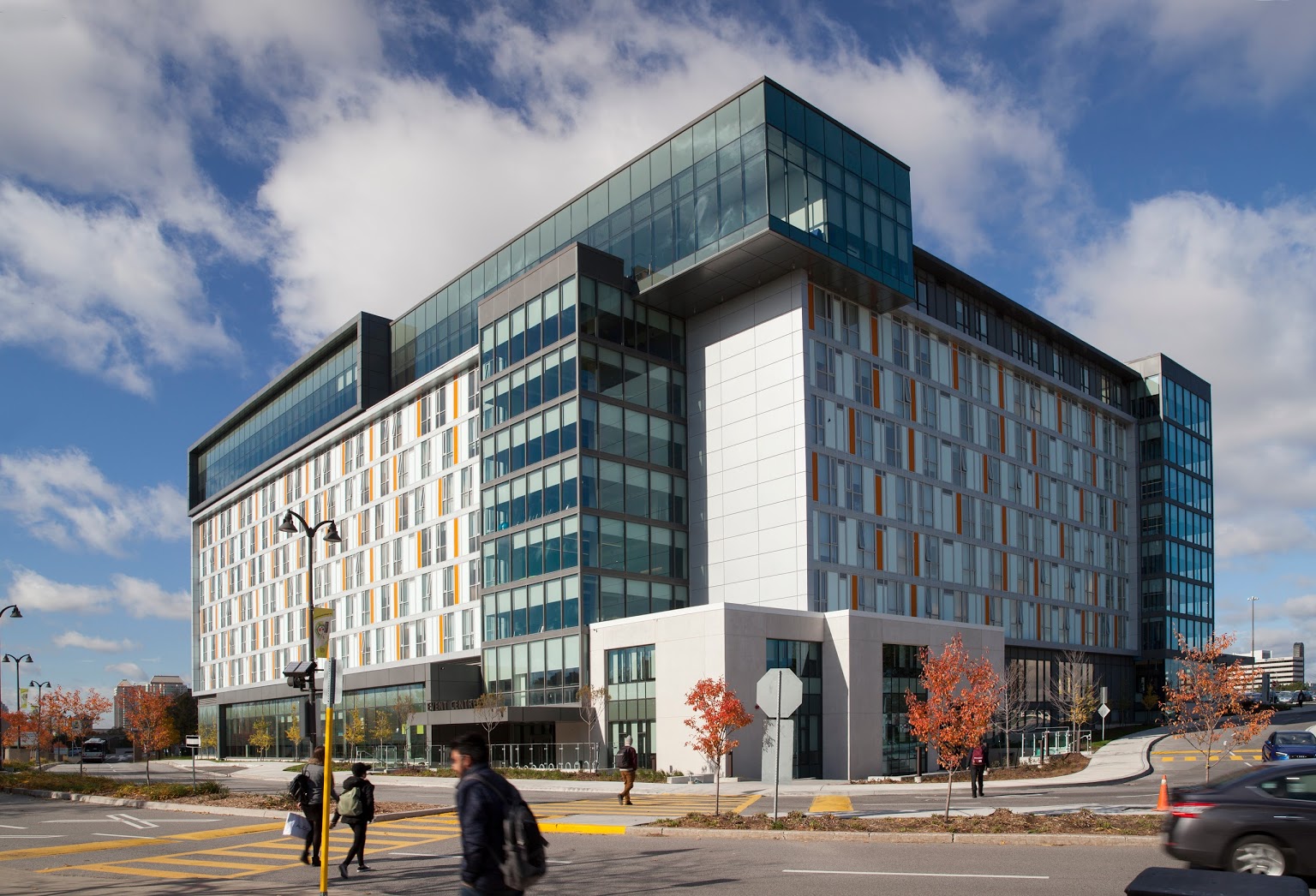 Travelodge – 20 Milner Business Court, Scarborough, ON
11 minute walk or 4 minute drive to Centennial Event Centre.
We have secured a group room rate of $120/night+tax. Rate includes: Deluxe Continental Breakfast, local phone calls, parking, in-room coffee service, free daily newspaper, and wireless internet.
Standard guest rooms are equipped with 1 Queen bed, 2 Queen beds or 2 Double beds. Hotel room rates are subject to all applicable taxes and fees in effect at the time of check in. An early departure fee of $50.00 will apply if any rooms check out prior to the departure date on above [November 3rd].
Reservations for the event are to be made by individuals calling the hotel directly at 416-299-9500 and asking for the special rate for Green Party no later than October 1st, 2019. All guests are required to provide a credit card to guarantee the reservation at the time of booking. Reservations by attendees must be received on or before October 1, 2019.
Best Western Plus Executive Inn – 38 Estate Dr, Scarborough, ON
12 minute walk or 4 minute drive from Centennial Event Centre.
We have secured a group room rate of $152.00/night+tax. Rate includes: Standard Two Queen Beds or Executive King w/ Sofa Bed Room, Complimentary Hot Breakfast Buffet Daily, Complimentary Outdoor Parking, Complimentary Wireless Hi-speed Internet in all rooms.
Reservations can be made by email at info.bw.toronto@rogers.com or over the phone 416-430-0444 before October 1st, 2019. Use account name GREEN PARTY OF ONTARIO at the time of booking to receive our group rate.
PE Elections
Click here to learn more about the candidates and how to vote.
Every year the party holds internal elections for our governing board, called the Provincial Executive (PE). The PE is responsible for the governance of the Green Party of Ontario and sets the strategic goals, annual plan and budget for the party.
This year, nominations are open for the following positions:
i. President
ii. Chief Financial Officer
iii. Pair of gender diverse Young Green representatives
iv. Pair of gender diverse Regional Representatives from the following regions
1. Southwestern
2. Toronto
3. Eastern
v. A pair of Young Green Representatives
vi. By-election: Central – male or non-binary
The deadline for applications is Friday September 13th at 5pm.
How do I run for the PE?
Candidates for the PE will need to meet the following criteria as per Section 9.4 and Bylaw G.2 of the
GPO Constitution & Bylaws:
1. Must be a member in good standing for three (3) months prior to being nominated, and
2a. Candidates for President, Secretary and CFO positions must be nominated by at least 10 members in
good standing from 3 of the 6 geographical regions recognized by the Party
2b Candidates for Regional Representative positions:
must be nominated by at least 3 members in good standing living within the corresponding region;
may only stand for election in the region in which they maintain their principal residence
If you are interested in running for the PE, email pe_elections@gpo.ca indicating the position that you are running for and the names of your sponsors.
Policy process: questions and answers
How do I submit a policy?
What are the required components of a policy submission?
Do I need to gather sponsors and develop policy myself?
What are the deadlines?
What if I miss a deadline?
Is the policy approved as long as I submit it?
How can I help ensure my policy is passed?
The GPO has an established process where any current member can submit resolutions. You must submit your resolution using our webform or by emailing policy@gpo.ca. We strongly suggest you use our webform to ensure your policies are being submitted correctly. You may contact policy@gpo.ca if you have any further questions.
2.    What are the required components of a policy submission?
All required fields need to be populated using the webform on the GPO website. Members are strongly encouraged to connect with the policy coordinator prior to submission. If you require assistance, you can email policy@gpo.ca.
3.    Do I need to gather sponsors and develop policy myself?
You can seek help and feedback by contacting our policy coordinator. This person is responsible for leading the review of policy resolutions prior to submission. This includes direct access to Shadow Cabinet and members who have expressed interest in reviewing policy. Members are encouraged to take advantage of these resources and increases the likelihood that your policy will receive enough sponsors and pass at the convention.
The submission period is now open. The draft deadline for policy submissions is August 15th. This deadline allows time for the Policy coordinator to help you with your submissions and to gather support by the final deadline. Final resolutions must be received by Friday September 13th at 5 pm. It is advised that you start the development process early to ensure that you have enough time to make revisions and gather sponsors.
Deadlines are mandated by our bylaws and constitution. They exist to ensure the party has enough time to process resolutions and the membership has sufficient notice prior to the convention. However, emergency resolutions can be submitted at the 2019 convention if the following requirements are met:
It is considered an emergency by the Chair or Party President;
It receives sponsors from 10 delegates at convention;
It receives the support of 75% of the convention plenary.
6.    Is the policy approved as long as I submit it?
Submission of your resolution on time, with sufficient sponsors, and with Party approval, will ensure that the resolution is on the agenda at the Convention. Although it likely that your resolution will be considered, this is not guaranteed due to time restraints, there is not a guarantee.
7.    How can I help ensure my policy is passed?
A policy resolution that is highly relevant, well researched, and salient with our values, will likely receive enough sponsors and rank highly on the resolution ranked ballot. Socializing your policy among members in advance and attending the convention will also be helpful. The submitter, or a sponsor, should be prepared to answer questions about the resolution at the convention. A compelling introduction to the floor, and due diligence in advance of the convention, increase your chances of success considerably.
From the GPO Constitution
Resolutions
(6.5.1) The General Meeting may consider, but is not limited to, any resolution or amendment of the following nature:
(a) Constitutional,
(b) Bylaw,
(c) Policy, and
(d) Directive for the Provincial Executive.
(6.5.2) Resolutions must be submitted seven (7) weeks prior to the General Meeting. (6.5.3.1) Constitution, Bylaw and Directive resolutions for a General Meeting shall be:
(a) authored by a member of the Party in good standing, and
(b) sponsored by at least 3 members in good standing of the Party. (6.5.3.2) Policy resolutions shall meet all requirements in 6.5.3.1 and additionally:
(a) be sponsored by the Issue Advocate or Policy Coordinator, or
(b) be sponsored by 5 additional members in good standing of the Party.
(6.5.4) Resolutions shall be considered in the order that they are received chronologically.
Exception, emergency resolutions
(6.5.5) Despite 6.5.2, a resolution may be considered if:
(a) the resolution meets all other requirements stated above,
(b) the resolution is sponsored by an additional 10 members who are at the General Meeting, and
(c) the General Meeting plenary approves the consideration of the resolution by a vote of 75% in favour.
(6.5.6) Any resolution to be considered under 6.5.5 shall be brought forward by motion within the agenda of the General Meeting at the discretion of the Chair or the President, and will be placed in the agenda as moved through a 75% vote of the plenary.
GPO Equity Guide
This guide has been developed as a resource for party members, event organizers, and appointed Equity Officers for the implementation of basic equity principles. The guide is meant to inform members on expected behaviour and rules for discourse at meetings. Section 3 outlines Bylaw M – GPO Code of Conduct, which outlines expectations for behaviour at all party functions. Please use this guide as a reference on the philosophies surrounding equity, a reminder of why equity is critical, as well as a reference for potential solutions to common situations. Please note that this full document is meant to supplement the GPO Code of Conduct Bylaw (section 3). The by-law should be read in its entirety for a full understanding of relevant procedures. A sample equity policy for non-centrally planned functions has also been added as an appendix for ease in operationalization of equity.
The purpose of an equity policy is to ensure that everyone involved in a party affiliated meeting or event feels encouraged to participate fully, and to discourage any attendee from acting in a way that makes others feel uncomfortable. The event organizers have the ability to both set an example and maintain decorum through exercising the code of conduct bylaw if necessary.
Section 1: Purpose of an Equity Policy
At a reasonable time before each meeting of more than 20 people, an equity policy is to be made available electronically or in hard copy to attendees by either a Meeting Organizer or an appointed Equity Officer (EO). Best practices would suggest that the policy be made available the week prior to the meeting to provide sufficient notice.
The purpose of equity policy is to inform Meeting attendees on process should they feel that they have experienced discrimination, harassment, intimidation, or any other incident that corresponds to prohibited conduct pursuant to the GPO Code of Conduct.
The posting of an equity policy demonstrates that the organizers are taking the issue of equity seriously and have a process to handle potential incidents. The equity policy and equity officer(s) should be introduced at the beginning of a meeting to ensure awareness of the standard for behaviour and the process to follow should a breach of standards occur. The equity policy and its proper implementation function to create and maintain an environment which is viewed as safe and caring.
Section 2: Equity Officer Duties
The EO is appointed by the meeting organizer(s). It is generally a good idea to have two of different genders. EOs must respect the need for confidentiality given that they are dealing with sensitive and personal information. Information on any incidents that occur must be kept confidential both during and after the meeting. An EO should only involve people in the discussion who need to be involved in the resolution.
The basic duties of the appointed EO(s) are as follows:
To write and publish an Equity Policy prior to meeting (a pre-existing policy can be modified such as the one provided in the Appendix);

To ensure introduction of EO and the policy at the beginning of the meeting and remain visible throughout the duration of the meeting;

To arrange for a replacement who must be introduced to attendees should the EO be unable to attend a portion of the meeting;

To maintain a method to receive complaints during or after the meeting (i.e. a physical box and/or email address)
Reporting to the GPO
EOs should give a brief update immediately after the meeting to the GPO Ombuds Committee. This report should address:
Any equity complaints at the meeting

How the complaints were addressed and resolved

If there are any further steps that must be taken to fully resolve complaint

Potential strategies to minimize likelihood for similar complaint in the future
It is not required for the EO to give details on who was involved in the complaints if there is a mutual agreement to keep identities of those involved anonymous. Names provided to the GPO will be kept confidential and will only be used to track behaviour and provide a record in the event of future issues.
Social Behaviour
The EO should represent their role through behaviour that exemplifies the purpose of equity. Equity complaints can happen at any time, and anywhere. For this reason, the Equity Officer should never be in a state in which they cannot fulfill the role responsibly.
Investigations
An EO should be careful to remain objective during the process of complaint resolution. Whether or not they personally agree with the complainant's perspective, it is their duty to carry out an investigation, by talking to all parties involved in a confidential manner and objectively resolving the matter. In the event that the EO is personally impacted by the complaint, they should defer authority to another EO, or a meeting organizer to address the issue.
Limits on Equity Officer Authority
The EO(s) and organizers have significant authority to maintain a positive environment. Officers should recognize the importance their position and be careful to act within reasonable limits, as would be seen to be reasonable by an average participant.
Various remedies are available for the EO, depending on the severity of the situation.
These may include, but are not limited to:
Explaining why behaviour has resulted in the complaint and asking the person to alter behaviour

Mediating a discussion between those involved

Providing a warning of future discipline if behaviour continues

Banning the defendant from affiliated social events or the rest of the meeting if severity warrants

Any other remedy that is specific to the situation, which the parties involved feel is appropriate
Section 3: Bylaw M – GPO Code of Conduct
Purpose
(1.0). The purpose of this Bylaw is to ensure all participants at party affiliated functions have an opportunity to participate fully without being hindered in or prevented from doing so by any Ontario Human Rights Commission (OHRC) prohibited grounds for discrimination, and to be free from harassment and intimidation.
(1.1) OHRC prohibited grounds for discrimination are citizenship, race, place of origin, ethnic origin, colour, ancestry, disability, age, creed, sex / pregnancy, gender identity, gender expression, family status, marital status, sexual orientation, receipt of public assistance, and record of offence.
Prohibited grounds of discrimination or harassment
(2.0). All participants at a party affiliated function will not engage in any behaviour that will undermine or attack the goals and purposes of the GPO including, but not limited to:
use offensive language or behaviour;




b. make denigrating comments on the basis of OHRC prohibited grounds;

harass, threaten, assault or intimidate other participants; or




d. damage or destroy any property that does not belong to them.
Complaints and equity officer
(3.0). All centrally organized GPO events or meetings with more than 20 people in attendance, shall appoint an Equity Officer (EO) to investigate any complaints, including those under Bylaw M, Section 2.0.
(3.1). The meeting organizer(s) shall outline the procedure for investigating and resolving complaints made to the EO prior to the meeting.
(3.2). All procedures for investigating and resolving complaints must include the following:
a. a process for the making of anonymous complaints;
b. a process for the accused persons or persons to make a written statement responding to any allegation made against them;
c. a process for determining whether any provision within Section 2 has been violated;
d. a process for determining the appropriate resolution in the event of a violation of Section 2;
e. a process for informing all affected parties; and
f. a process for determining whether the complaint should be reviewed further by the GPO.
(3.3). The procedure for investigating and resolving complaints must be publicized prior to the event
(3.4). The GPO shall provide assistance for the investigation and resolution of complaints.
(3.5). The duties of the EO(s) include, but are not limited to:
a. being visible and available for the duration of the meeting, including attendance at affiliated social events;
b. acting in a responsible manner and being prepared to deal with any eventuality at all times;
c. investigating all complaints; and
d. issuing a report to the Ombuds Committee if required following the event.
Procedure for review on request of the complaints and equity officer
(4.0). A GPO member, having had their complaint investigated, may request that the complaint be reviewed by the GPO Ombuds Committee.
(4.1). All requests for review by the GPO Ombuds Committee must include a written report detailing the investigation by the Complaints and Equity Officer.
(4.2). The GPO Ombuds Committee may make recommendations to be sent to the PE based on the evidence reviewed in accordance to the process outlined in Bylaw K: Membership
Definitions
(5.0). Harassment is a form of discrimination. It involves any unwanted physical or verbal behaviour that offends or humiliates you. Generally, harassment is a behaviour that persists over time. Serious one-time incidents can also sometimes be considered harassment.
(5.1). Participant is defined as any person in attendance for any portion of an affiliated event.
Appendix: Sample Equity Policy
Introduction
This Equity & Complaints Policy for [Meeting title] is made pursuant to Bylaw M – GPO Code of Conduct. The equity officer(s) for this meeting will be [name(s)].
An email address will be provided at [email address] for individuals to make anonymous complaints.

The Equity Officer (EO) will investigate all complaints received. An EO may, at their discretion, refuse to pursue a more detailed investigation of a matter if, in the equity officer's opinion:

the subject matter of the complaint is trivial and/or not envisioned in Section 2.0 of Bylaw M;

the complaint is frivolous or vexatious or is not made in good faith;

under existing administrative practice there is an adequate remedy for the complainant.

If the EO has decided to investigate an issue:

the subject(s) of the complaint will be notified as soon as possible.

the subject(s) of the complaint, at the equity officer's discretion, will be afforded to make a written or oral statement responding to the allegation against them.

The EO will determine whether Bylaw M, Section 2.0 has been violated.

In the event of a violation, the equity officers will devise an appropriate resolution with [NAME OF MEETING ORGANIZER]. This may include, but is not limited to:

a warning;

a mediated discussion between involved parties;

expulsion from the meeting social events;

removal from the meeting.

In any case where the EO decides not to investigate or further investigate a complaint, they shall inform the complainant of that decision.

Upon the completion of an investigation, an EO shall inform the complainant and the accused person or persons of their full decision.

Every investigation by the EO under this policy shall be conducted in private.

The EO will be in attendance at official affiliated social events until a time that is reasonable.

The EO will provide a report to the GPO Ombuds Committee immediately following the conclusion of the meeting.
The Frank de Jong Legacy Award recognizes volunteers who have demonstrated exceptional service and commitment building the Green Party of Ontario (GPO). Frank de Jong served as the Leader of the Green Party of Ontario from 1993 – 2009 and oversaw a growth in voter support for the GPO in every election during his time as Leader.
The Community Involvement Award recognizes volunteers with a proven track record of engaging citizens in the promotion of Green values such as building strong communities, fostering local economies and promoting health & well-being in Ontario.
The Rising Star Award will recognize a new comer (3 years or less) to the GPO who has shown enthusiasm and ability in volunteering for their Constituency Association (CA), a campus group, or the GPO office and have demonstrated a positive, motivating spirit.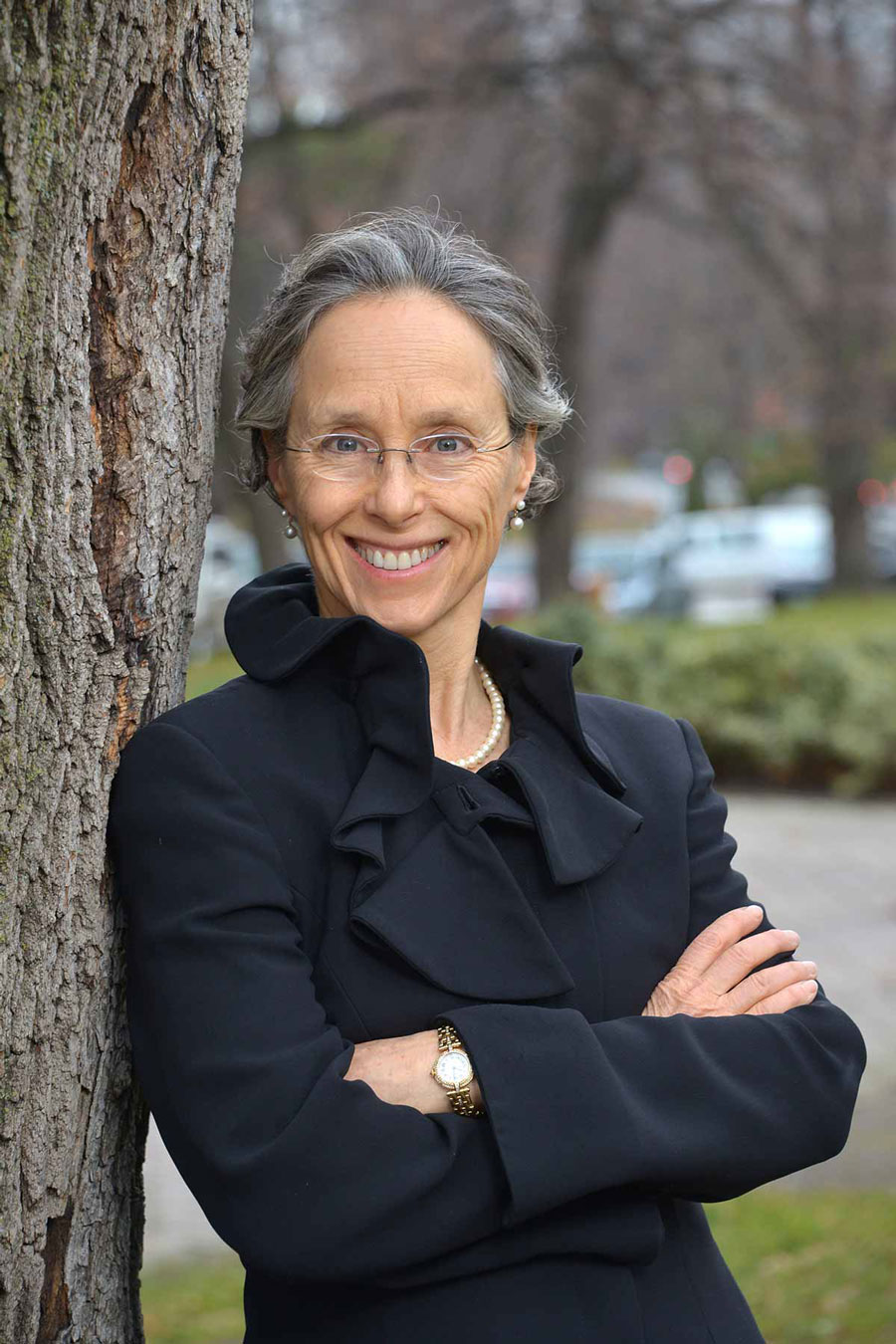 Dianne Saxe
President, Saxe Facts, Keynote speaker, Nov 2 (evening)
Dr. Dianne Saxe is one of Canada's most respected environmental lawyers, and was the Environmental Commissioner of Ontario 2015 to 2019. She was appointed unanimously by all MPPs to report to the Legislature on Ontario's environmental, energy and climate performance, and to be the guardian of the Environmental Bill of Rights. Now heading Saxe Facts, a business providing strategic advice and presentations on climate, energy and environment.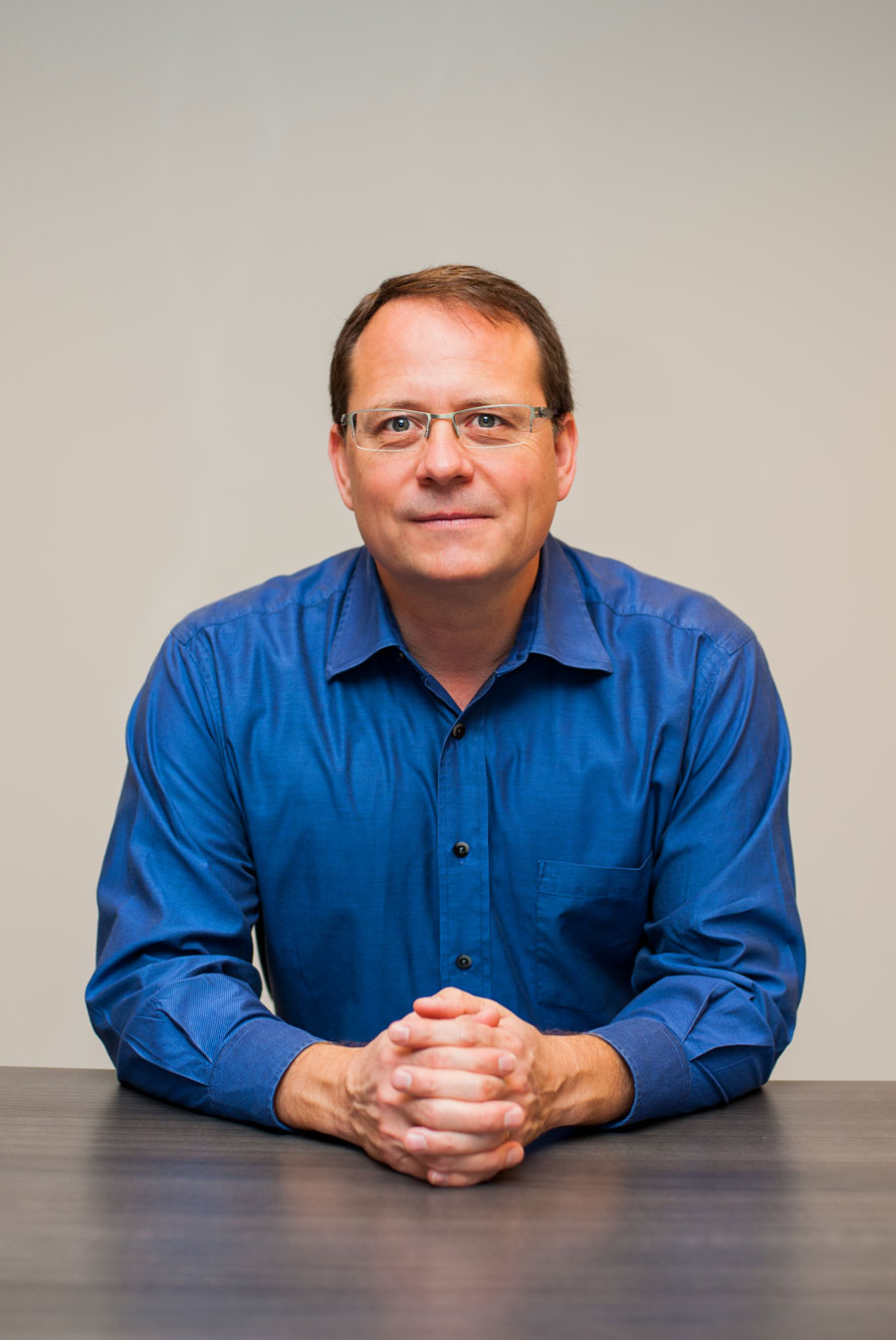 Mike Schreiner
Leader of the Green Party of Ontario, Leaders address, Nov 2 (day)
Mike Schreiner is the first elected Green MPP in Ontario history, winning the seat in in Guelph with 45% of the vote in 2018. Mike has emerged as the most responsible voice at Queen's Park, putting forward solutions and cooperating with other parties. Mike has been leader of the party for 10 years, seeing the party to record highs in fundraising, membership and popularity. Mike comes from a small business background, one of the early champions of Ontario's local food movement.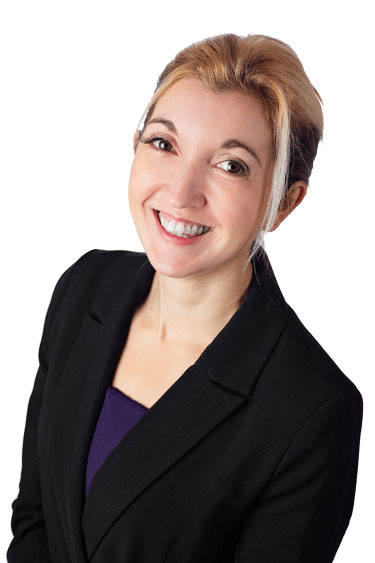 Lynne Lund
Deputy Leader of the Green Party of PEI and MLA for Summerside-Wilmot
Lynne Lund is the Deputy Leader of the Green Party of Prince Edward Island and the MLA for Summerside-Wilmot. She was elected in 2019 when the party quadrupled their seat share and formed Official Opposition, the biggest Green breakthrough in Canada's history. Lynne is also the Opposition critic for the Environment, Water and Climate Change. Lynne is an avid volunteer with numerous environmental and social justice groups and owned her own cloth diaper business prior to getting elected.
Additional speakers to be announced.