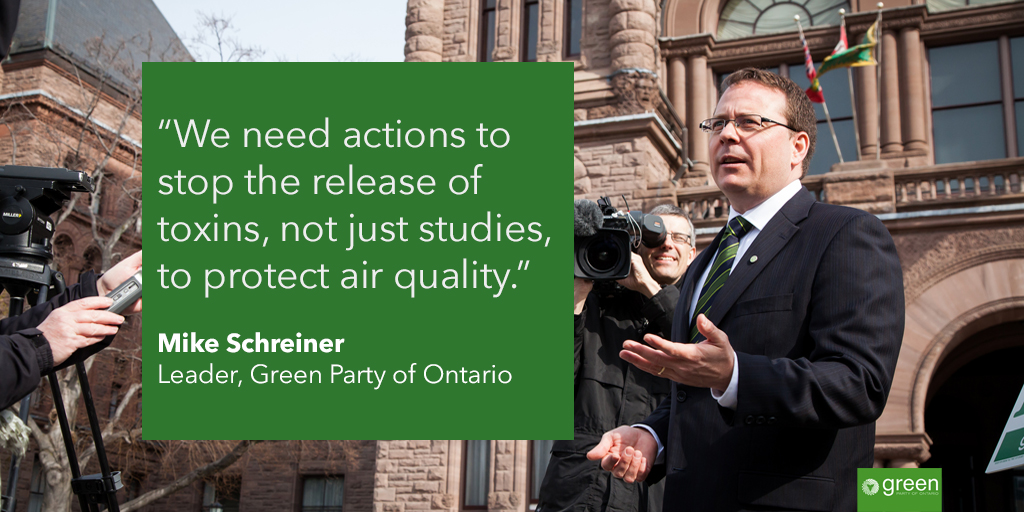 The Ontario Liberals must move quickly in Sarnia to address the toxic air pollutants affecting Aamjiwnaang First Nation and others in the surrounding communities.
"We need action to stop the release of toxins, not just studies, to protect air quality in our communities. The Environment Commissioner in 2014 warned the government about the problems caused by air pollution in Chemical Valley," says Green Party of Ontario Leader Mike Schreiner. "Why did the Liberals ignore these warnings? Where have the opposition parties at Queen's Park been on holding the government's feet to fire on this issue?"
This lack of government action is disappointing and similar to what happened in Grassy Narrows and Wabaseemoong First Nations. There it took 40 years for the government to take action, only this year committing to funding remediation for the mercury poisoning the river.
"We need real action now to clean this mess up. We can't continue to let air pollution hurt our communities, and we must take action to prevent this from happening again," says Kevin Shaw, GPO candidate in Sarnia Lambton.
The GPO is calling on the government to strengthen regulations to protect air and water quality and to develop stronger enforcement mechanisms to ensure the regulations are working. The GPO is also demanding the government require an assessment of cumulative impacts before issuing new air emission permits.
"It is unacceptable that the Liberal government only acts after an unflattering news cycle," says Schreiner. "We need an opposition party at Queen's Park that won't allow the government to get away with ignoring expert reports."
The GPO is on a mission to bring honesty, integrity and policies that work for people to Queen's Park.
-30-